Washingtonians love a good rooftop—a fact area native Alan Pohoryles realized when working at Parker's in the early '90s. He'd travel to crowded decks in Adams Morgan and Arlington for an al fresco drink, but wished there was a Bethesda destination. Now there is: Welcome the appropriately named Roof Bethesda, with one of the largest outdoor spaces in the area.
A late December opening doesn't call to mind an outdoor party, but Pohoryles's two-story spot includes plenty of indoor seating for chillier weather. What began as a bar concept for the Tommy Joe's owner morphed into a bar/restaurant space that caters to a sit-down dinner clientele (complete with that increasingly rare bird, the tablecloth), as well as to those who want to perch at the bar in front of seven flat-screen TVs or head outdoors for drinks. The second-floor dining room has 80 seats and another 40 on an adjoining patio, while the rooftop deck offers space for more than 200 across lounge areas, tables, and standing room.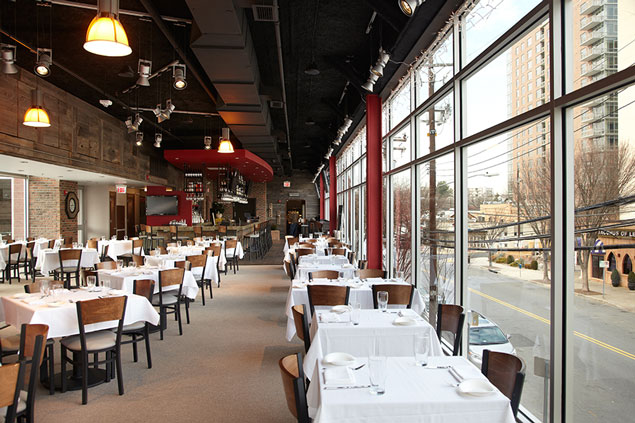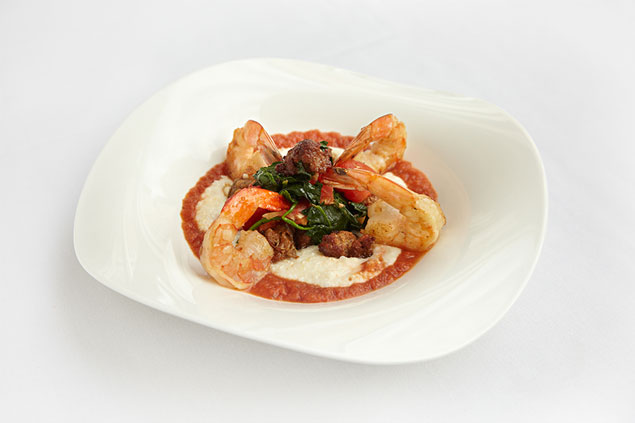 Chef Jed Fox is also a Washington native, who trained at notable restaurants including the Inn at Little Washington and Bistro Bis and recently left a sous-chef position at Ris. The menu—which is fairly concise for the large space—features both Southern and French influences, including dishes such as crispy Chesapeake oysters, shrimp and grits with chorizo and smoked tomatoes, steak frites, and pots of steamed mussels. As the restaurant gets up and running you'll find brunch and lunch menus, plus more casual bar offerings that will be available in the downtime between lunch and dinner, as well as late-night.
Behind the bar is Josiah Alexander, who also doubles as the pastry chef. On the sweets lineup you'll find such dishes as a caramelized-banana parfait with house-made salted-caramel ice cream; house concoctions also feature in the specialty cocktails. In addition to classic martinis and mules are sips like beet-infused tequila with salt foam and a gin-based "green refresher" with cucumber ice, perfect for sipping in the sunshine.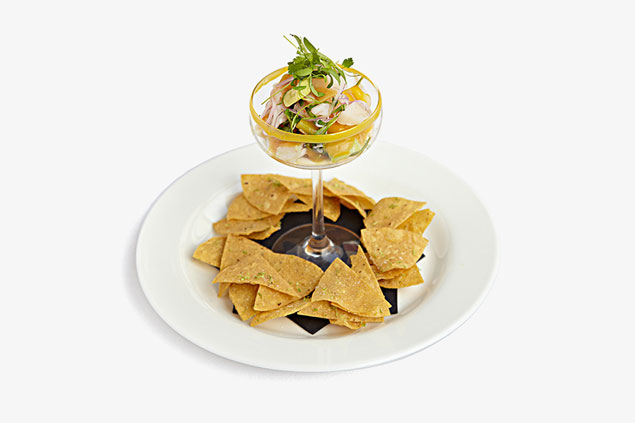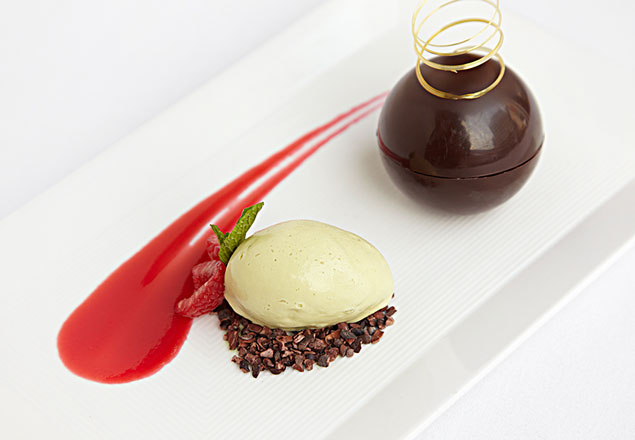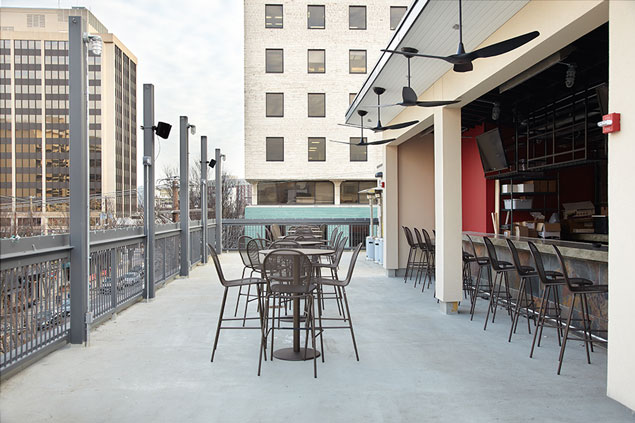 Roof Bethesda. 7940 Norfolk Ave., Bethesda; 240-245-7663. Currently open for dinner Monday through Sunday at 5 (call for current hours).