Jenna Umbriac doesn't define her diet with a label, but she will say this: "I strive to eat an organic-centered, plant-based diet augmented with well-produced animal protein."
In other words, "Vegetables take the starring role in most of my meals." The in-house dietitian for Dawson's Market in Rockville says many of the foods she eats are not "too far from how they appear in nature."
Read on to see how Umbriac maintains her eating habits in her one-day food diary.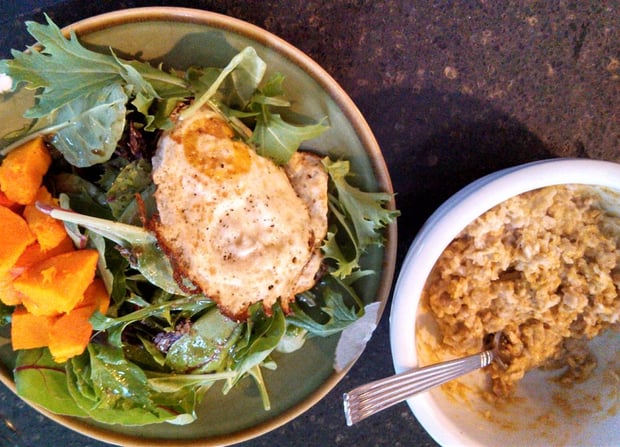 Breakfast: Mixed greens, fried egg, sweet potatoes, and oatmeal. "Breakfast is inspired by whichever green vegetable I happened to have picked up at the farmers market that week, or in the right season, my CSA box. If I need an energy boost after breakfast but I'm not quite ready for a full meal, I'll carry with me a piece of whole fruit and a scoop of nut butter or occasionally some full-fat plain yogurt with chia seeds and cinnamon."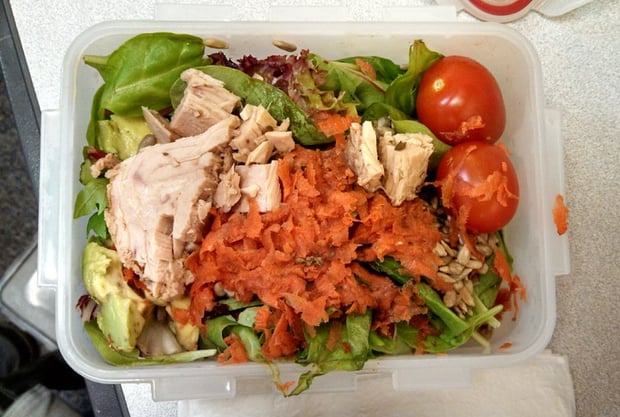 Lunch: "Lunch is typically leftover dinner from the night before. Usually I like something a bit lighter than breakfast, but still heavy on the vegetables and protein to prevent a 4 PM slump. A dark green salad with tuna and sunflower seeds is best when accompanied by a 15-minute walk."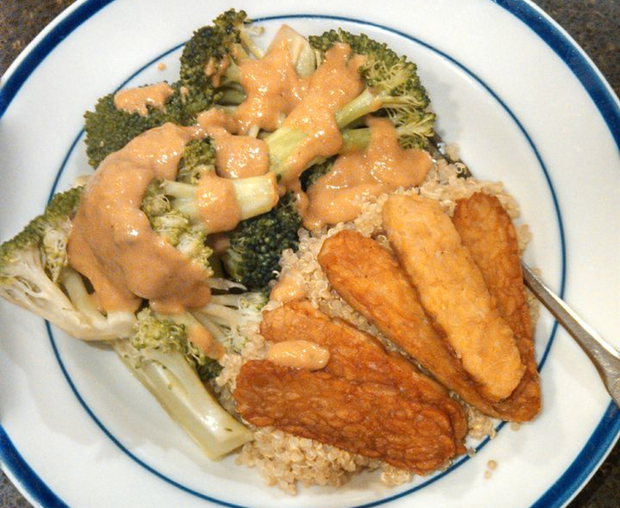 Dinner: "After a long day at work, dinner has to come together rather quickly, but still be balanced. I like to incorporate quick-cooking grains like quinoa, bulgur, or millet and quickly steamed vegetables jazzed up with some tahini and vinegar or maybe a little Sriracha for spice. Luckily, steamed broccoli is as antioxidant-packed as it is easy and fast to prepare. Also, like other green vegetables, it's high in magnesium, a calming mineral that can help you relax at the end of the day."
Are you a local health or nutrition expert with a love for food? Keep a food diary for us! E-mail wellbeing@washingtonian.com for details.