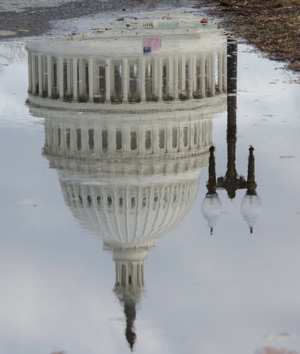 Ryan Loskarn, the former Senate aide who was arrested in December on child pornography charges, was found dead Thursday in the basement of his parents' home in Sykesville, Maryland in an apparent suicide, the Carroll County Sheriff's Office says. Loskarn, 35, had been living with his family since his arraignment.
Before his arrest December 11, Loskarn had been chief of staff to Senator Lamar Alexander, Republican of Tennessee. He was arrested at his Capitol Hill home by the by the US Postal Inspection Service following an investigation by postal inspectors and police in Toronto into a Canadian website that sold DVDs and streaming videos that, authorities said, "feature young boys." Prosecutors said they seized a computer with more than 200 pornographic videos.
At his Loskarn's arraignment, prosecutors argued that Loskarn was a suicide risk and should have remained in custody, though a federal judge sided with Loskarn's lawyers, who said that because of his lack of a criminal history and status as a trusted Capitol Hill aide, it was "not a concern."
Alexander fired Loskarn immediately after the arrest. "For everyone involved, this is a sad and tragic story from beginning to end," the senator says in a statement from his office today.