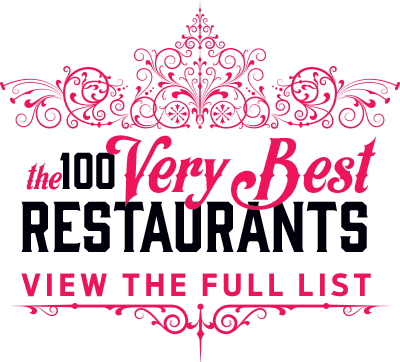 The marriage of East and West used to mean a union tilted far more in favor of West, lending the allure of the exotic to contemporary American preparations. The current fashion in fusion is on display at this newcomer, the third restaurant from owner Mark Kuller and chef Haidar Karoum. Having mastered the wine bar at Proof, then Spanish tapas at Estadio, Kuller and Karoum are aiming here to capture the color and kick of Thai and Vietnamese cooking. How? By replicating all the pungency and heat of the cuisines while spending more lavishly than your standard mom-and-pop on meats and fishes. For the most part, they succeed, making sure not to fancy things up. (A crab fried rice, featuring delicate lump, is glorious for its comforting simplicity.) Some dishes hit the same note, and at times you may wonder what, apart from a stylish atmosphere, a place like this has over a good Thai or Vietnamese joint in the suburbs. But this is more than just a faithful homage, and Kuller's track record suggests it will only improve.
Open: Daily for dinner.
Don't Miss: Grilled prawns; fried duck egg over rice; raw scallops with chilies and lime; grilled pork-collar skewers; lemongrass-and-spice roasted chicken; Vietnamese chicken noodle soup; sablefish with dill.
---