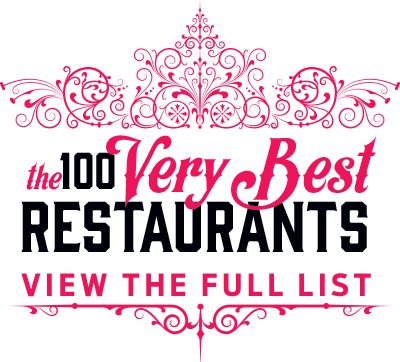 Cynics like to say that the crowds and the critical acclaim are in large measure due to this Ethiopian restaurant's bistrofied space. Yes, its varnished floors and exposed brick are a striking departure from many other excellent Ethiopian spots, but to say so is to slight the more important ways that owners Samuel Ergete and Meseret Bekele distinguish themselves. Start with the quality of their ingredients, notably in the prime beef that goes into the sizzling stir-fries known as tibs and the layering of spices in many of the vegetable stews, from a robust mesir wat, made with red lentils, to a creamy, lightly gingery kik alicha, built upon yellow split peas. Adventurous eaters should center their meal around the kitfo, a mound of minced raw beef, to be pinched with the rolled bread called injera and sprinkled with crumbles of salty cheese and a dash of mitmita, a red pepper.
Open: Tuesday through Thursday for dinner, Friday through Sunday for lunch and dinner.
Don't Miss: Azifa, a cool lentil salad; butcha, mashed chickpeas with onion, lemon, and olive oil; doro wat, a chicken stew; vegetarian sampler.
---