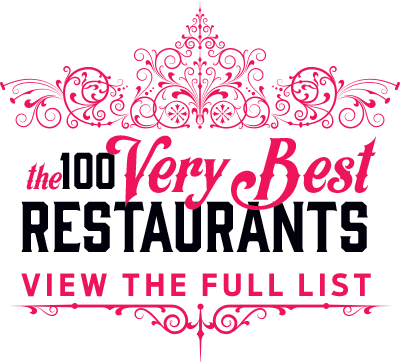 The good times roll at Jeff and Barbara Black's Louisiana-loving dining room, where oysters are king, bottles of hot sauce sit on the tables, and the cocktails are strong. The bivalves—which range from creamy-sweet Kusshis from Washington state to brinier varieties from New England—are done up with bacon, chili butter, and other accessories, but they're best chilled on the half shell. (On Monday, they're half off.) Besides, you'll want something to balance out standards like barbecue shrimp with garlic bread, duck-and-oyster or seafood gumbo, and brittle-skinned fried chicken (also available in to-go buckets). For dessert, go for one of the pies—boozy pecan, bracing Key lime, and ultra-rich cookies-and-cream. The upstairs bar, Black Jack, is a dark, loud den for indoor bocce and great BLTs.
Open: Monday through Thursday for dinner, Friday through Sunday for brunch and dinner.
Don't Miss: Seafood salsa with tortilla chips; oyster po' boy; fried shrimp; crabcakes; Fleur 75 cocktail, with sparkling wine, gin, and crème de violette.
---