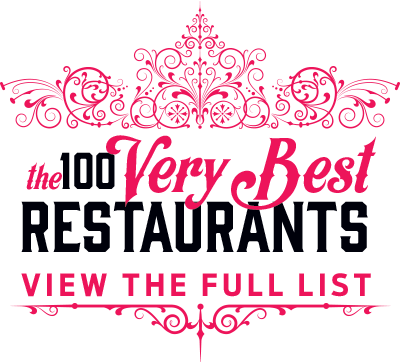 The surprise isn't that one of the top debuts of the year is in DC's Bloomingdale neighborhood, far from the madding crowds of 14th Street. It's that first-time restaurateurs Sebastian Zutant, chef Mike Friedman, and Mike O'Malley have come up with a place so soulful and seemingly effortless.
To step into the handsome, wood-smoke-scented space is to feel you've entered the kind of downscaled, personal place a name chef opens when he decides it's time to step back and satisfy his own needs. The menu is nominally Italian, and Friedman produces simple-sounding dishes that are striking in their cleanness—robust chicken-liver crostini, an asparagus soup that tastes like a distillation of the vegetable—and works with an admirably light touch when it comes to pastas. Put yourself in the hands of sommelier Zutant when it comes to wine; the list is among the more interesting in the area, full of obscurities like orange wine from Slovenia and a wealth of well-priced, food-friendly picks.
Open: Tuesday through Sunday for dinner.
Don't miss: Clams casino; fried artichokes; fusilli cacio e pepe; gnocchi with hazelnut pesto; lamb sandwich; sweetbreads with bacon and polenta; halibut with mussels; pine-nut tart; panna cotta.
---