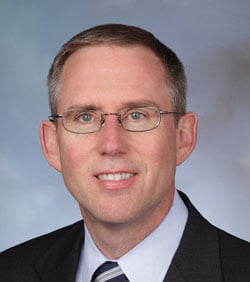 The Friends of the National Zoo, the private membership and fundraising part of the zoo, on Tuesday announced a change in leadership. Lawyer John Ring of Morgan Lewis has been named the new president of the zoo's board, replacing Andrew Shore, who held the position for three years.
"John is just the kind of leader we need to help FONZ continue to fulfill its mission," FONZ executive director Robert Lamb said in a press release.
Ring, who has been involved with the zoo for seven years, got both his BA and JD degrees at the city's Catholic University.
FONZ helps create events such as the springtime ZooFari, the Halloween Boo at the Zoo, and the wintertime ZooLights festival, among other wildlife, education, and research programs.
According to the zoo, more than 40,000 families are members of FONZ.