Lindsay Bayer is a professional cyclist, which means you'll almost always find her on the road, riding several hours a day in preparation for long national road races with Team Colavita/Fine Cooking. That means whatever she puts in her body needs to provide long-lasting energy.
"Food is critical in cycling, because it's an endurance sport and you can't train effectively without enough fuel," Bayer says. She lives by the philosophy, "Garbage in, garbage out," so you'll rarely find her eating anything unhealthy—though she admits she has a weak spot for dessert and chips. Currently, she says she struggles with her diet and body image—"a common problem in the competitive cycling community"—but is slowly but surely learning that "life is too short to stress over food."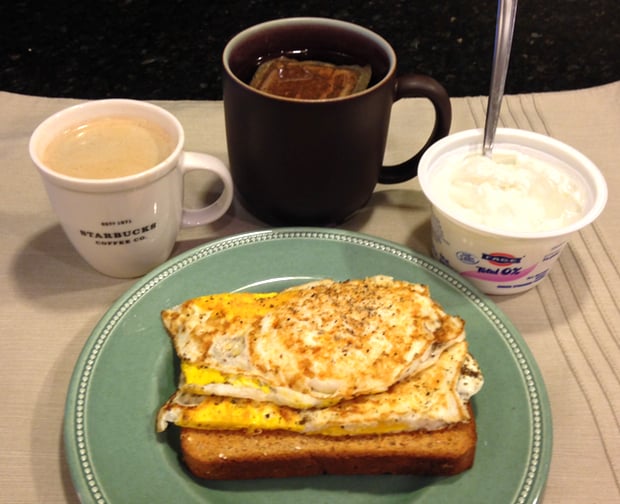 Breakfast: "Despite having the same meal every day for nearly five years, I still wake up excited for breakfast and head straight to the kitchen. Two eggs cooked in a bit of olive oil with freshly cracked pepper and salt, served on a slice of whole-wheat toast. Along with the eggs, I have plain nonfat Greek yogurt, a mug of apple-cinnamon tea, and a few shots of espresso."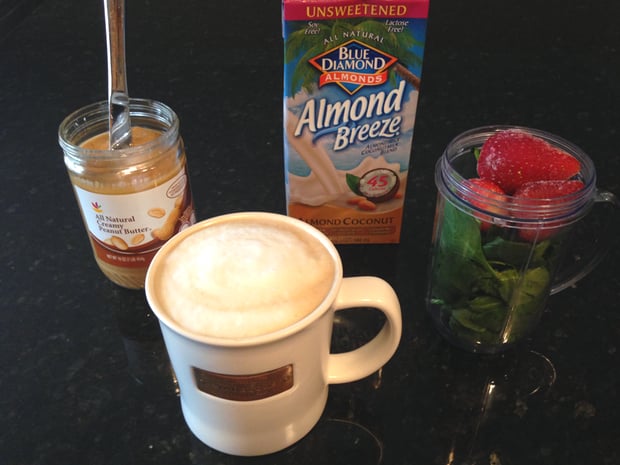 Post-workout snack: "I ride in the mornings before heading into the office and always finish with a recovery drink of fresh spinach, frozen strawberries, unsweetened coconut-almond milk, and water blended together. It looks and tastes a bit like lawn clippings, but it provides valuable post-workout nutrients and is oddly refreshing. I also eat a few tablespoons of natural peanut butter—both for the healthy fats and because peanut butter is awesome—and make a latte with skim milk."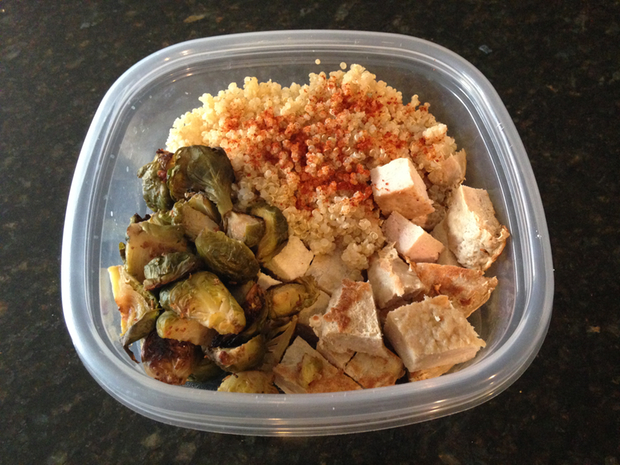 Lunch: "Before heading into the office, I packed a lunch of a plain turkey burger (boring but filling), quinoa with spicy seasoning, and Brussels sprouts roasted with bacon bits. I'm not big on cooking, so the meals I prepare at home are fairly simple and focus on incorporating a source of protein, some carbs, and a vegetable. When I want excitement on the plate, I eat out."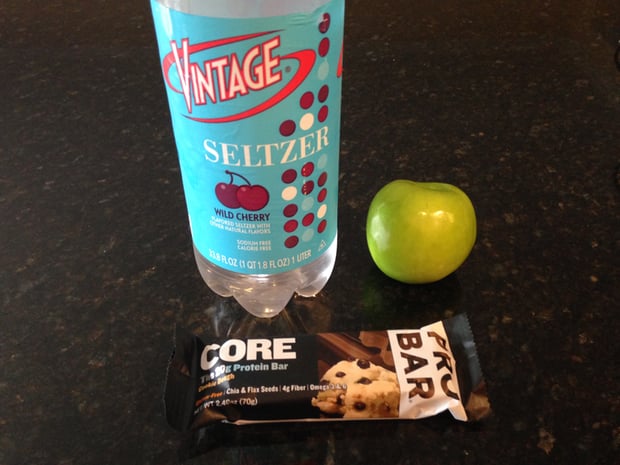 Afternoon snacks: "I drink about 80 ounces of plain water throughout the day, but in the afternoon I have a bottle of seltzer water to keep things more interesting. I also have a supply of quick foods around to ward off hunger. Today's snacks included a Granny Smith apple and a ProBar Core protein bar. The cookie dough flavor is delicious and sweet enough to satisfy mid-afternoon cravings for junk food."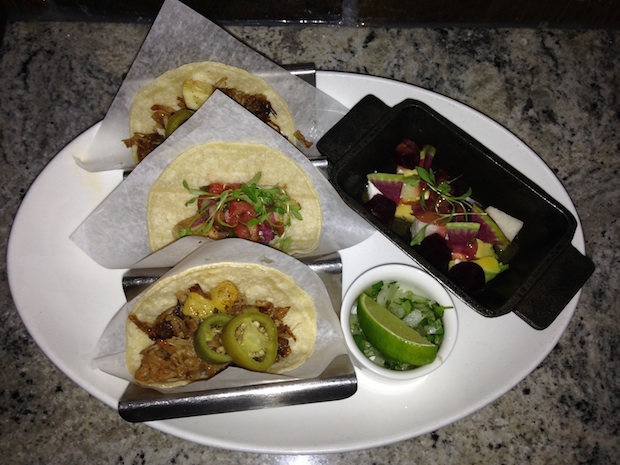 Dinner: "Several nights a week I go to Alegria in Vienna and spend a few hours having dinner and drinks at the bar. The food is wonderful, and the company is even better. I always start with tortilla chips, salsa, fresh guacamole, and some tequila. My dinner consists of three tacos—tonight I chose two pork confit and a grilled fish—and a beet salad with goat cheese and jicama. The whole meal tastes great without being overly rich, and I always seem to have more energy for riding the day after a night at Alegria. I see it as a good excuse to keep going back."
Are you a local athlete or health, fitness, or nutrition expert with a love for food? E-mail wellbeing@washingtonian.com to find out how you could be featured in our Food Diaries series.