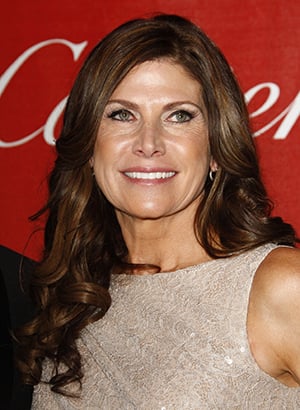 French President François Hollande's three-day visit to Washington is only a week away, and, as he has made quite clear, he is coming without his longtime live-in girlfriend, Valerie Trierweiler. He announced their split after rumors circulated that he had been having an affair with French actress Julie Gayet. We wish he were bringing both women to Washington, one on each arm, if for no other reason than to keep the paparazzi busy. But, alas, non.
That means, though, that there is an opening for his "date" to the state dinner on February 11. We searched Washington's pool of unmarried women for a few candidates, and came up with some logical opening lines he could use to get the evening rolling.
Katharine Weymouth, Washington Post publisher: "How did your family keep secret from the media that you were selling the company to Jeff Bezos? I need your skills."
Mary Amons, a former Real Housewife of Washington, DC: "Just think, now you can brag to Michaele Salahi that you are the first Real Housewife to be actually invited to a state dinner."
Maureen Dowd, New York Times columnist: "Do you recall that column in which you called me a 'bike-riding schlub'?"
Heather Podesta, a lawyer and lobbyist with her own firm: "Is it true you and your ex lived together for a while after you split up? How'd you manage that?"
Former congresswoman (and former gymnast) Mary Bono: "If you show me how to do a backflip I'll show you how to escape from a love nest on the back of a motorcycle."
Should the first date work out and a second be in order, they could follow in the footsteps of Hollande's predecessor, Nicolas Sarkozy, and his wife, Carla Bruni. During a one-day visit to Washington in 2010, Bruni dropped by the KIPP DC charter school before meeting her husband for lunch at Ben's Chili Bowl.