Personal Trainers to Keep You Fit
When you need an extra push to tone up or to drop those last few pounds, these personal trainers can help. Many work with TV personalities, politicians, and other well-known faces and are recommended by both fitness professionals and clients.
Abdul-Karim al-Jabbar
The former NFL running back brings his athletic knowledge and experience to clients as head of personal training at Sports Club/LA. 240-277-3929; karimfitness.com.

Elizabeth Brooks
In her private fitness studio on DC's H Street, Northeast, Brooks specializes in helping seniors and people with injuries. 202-399-3160; elizabethbrookslive.com.
Tom Brose
The founder of the first CrossFit affiliate in DC coaches a wide range of clients, from former Division I athletes to top executives. 202-450-6432; crossfitdc.com.
Margo Carper
A personal trainer to some of Washington's elite, including Madeleine Albright and Ben Bradlee, Carper offers sessions at Definitions Gym and the Four Seasons Hotel, both in Georgetown. 202-329-5569; margocarper.com.
Grant Hill
The personal trainer is also a golf-conditioning specialist and a certified indoor cycling, TRX, and CrossFit instructor. He leads high-intensity boot camps throughout DC, Arlington, Alexandria, Rockville, and Bethesda. 866-639-0566; my-bootcamp.com.
Michael Lin
The co-owner of Verve Health & Fitness and CrossFit Rosslyn is known for using sport-specific, high-intensity training tactics with athletes, politicians, and business executives. He's also one of the personal trainers for the Four Seasons Health Club in Georgetown. 703-465-8100; vervehealthandfitness.com; crossfitrosslyn.com.
Nino Malong
Clients of all ages turn to Malong for his expertise on martial arts, kickboxing, and self-defense. He offers training at City Fitness in Cleveland Park, CrossFit DC on 14th Street, and Balance Gym in Thomas Circle and Foggy Bottom. 202-758-4085; ninomalong@gmail.com.
Errick McAdams
After his 40-pound weight loss, McAdams became a personal trainer and Lululemon "ambassador." He offers private sessions in an Adams Morgan studio as well as at clients' homes and apartment gyms throughout DC. 347-731-2740; empt.us.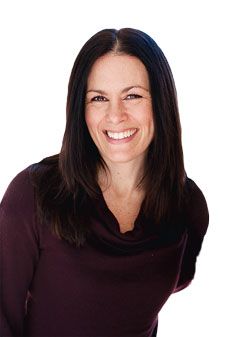 Ingrid Nelson
Besides private training, Nelson runs popular boot camps at Nike's Georgetown store. She's also a certified indoor-cycling instructor. 612-618-7732; theingridnelson.com.
Jonathan Ross
Deemed personal trainer of the year by both the health-and-fitness association IDEA and the American Council on Exercise, Ross offers training at Sport Fit Total Fitness in Bowie as well as in-home sessions. 301-367-6843; aionfitness.com.
Aaron Sterling
Big-name clients such as New York Times columnists Maureen Dowd and Frank Bruni have worked with Sterling, who trains clients at his three-floor gym in Adams Morgan. 202-380-6987.
Thomas Tomlo Jr.
Clients of the former US Marine have included Condoleezza Rice, Jenna and Barbara Bush, and a long list of collegiate and professional athletes. He is fitness director of the Energy Club in Shirlington. info@humandevelopmentsystems.com.
Jason Yoo
A two-time US national featherweight champion in tae kwon do, Yoo specializes in sport-specific performance training in his Alexandria studio. He also has been assistant coach for the under-17 US national tae kwon do team. 703-200-5939; yoosmartialarts.com.
Good Nutritionists and Dietitians
When it comes to losing weight, exercise and nutrition go hand in hand. These peer-recommended nutritionists and registered dietitians offer consultations in a variety of specialties, including weight loss, weight management, and sports nutrition.
Ann Gerber
The registered dietitian offers consultations in her Bethesda office, specializing in childhood, adolescent, and adult weight management. 301-656-5424; wellnessontherun.com.
Lise Gloede
Named Distinguished Dietitian of the Year by the Academy of Nutrition and Dietetics, Gloede is a certified diabetes educator and an expert on vegetarian and vegan diets. 703-516-4973; nutritioncoachlise.com.
Cheryl Harris
Nutrition adviser for the DC Metro Celiac Organization, Harris is an expert on gluten-free diets and h as consulted with Children's National Health System on childhood obesity. 571-271-8742; harriswholehealth.com.
Anu Kaur
Named the emerging dietetic leader for Virginia by the American Dietetic Association, Kaur specializes in weight management related to heart disease and diabetes. 703-880-5469; anuhealthyyou.com.
Faye Berger Mitchell
A nutritionist in Washington for 26 years, Mitchell has been a consultant and spokesperson for a variety of organizations including the YMCA, Kraft, and Dannon. She specializes in overcoming eating disorders and in family nutrition. 301-309-9395; fayethenutritionist.com.
Danielle Omar
Omar offers nutrition counseling in Fairfax as well as monthly healthy-cooking classes in Chantilly. She has consulted for a variety of organizations including Fairfax County Public Schools and the American Legacy Foundation. foodconfidence.com.
Rebecca Scritchfield
The registered dietitian doubles as a certified health-and-fitness specialist and provides sports-nutrition counseling to runners and triathletes. 202-375-8942; rebeccascritchfield.com.
Katherine Tallmadge
The author of Diet Simple and former spokesperson for the Academy of Nutrition and Dietetics, Tallmadge has designed weight-loss and nutrition programs for clients in Washington for more than 25 years. 202-833-0353; katherinetallmadge.com.
Robyn Webb
The nutritionist is author of several books, including The Smart Shopper Diabetes Cookbook, published with the American Diabetes Association. Webb offers nutrition counseling in weight loss and gain, type 2 diabetes, and cholesterol management. 703-683-5034; robynwebb.com.
This article appears in the February 2014 issue of Washingtonian.