Our friends over at Open House have already shared the jaw-dropping details about the massive CityCenterDC complex in downtown Washington, from the sky-high monthly rent to the much-anticipated rooftop dog park. But here at Well+Being, we want to know: What's the gym situation?
Don't expect the cramped, dungeonlike conditions so often expected of apartment gyms. The fitness center, called CenterClub, is two stories and a whopping 3,200 square feet—that's bigger than most boutique fitness studios.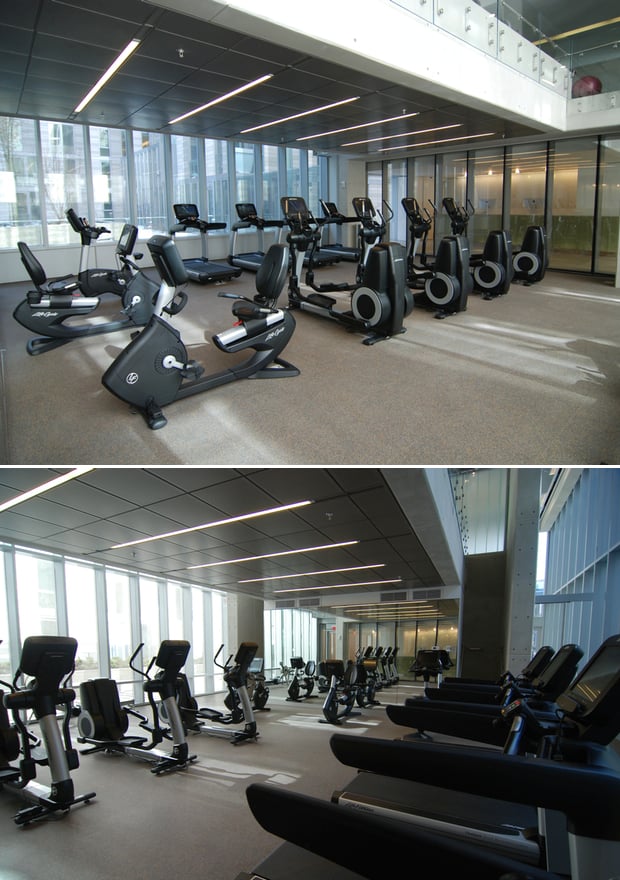 The now-open fitness center includes a yoga and exercise studio, where personal trainers and instructors from partner gyms Vida Fitness and Project Fitness host free classes twice a month. Residents can purchase private workout sessions with the gyms, too.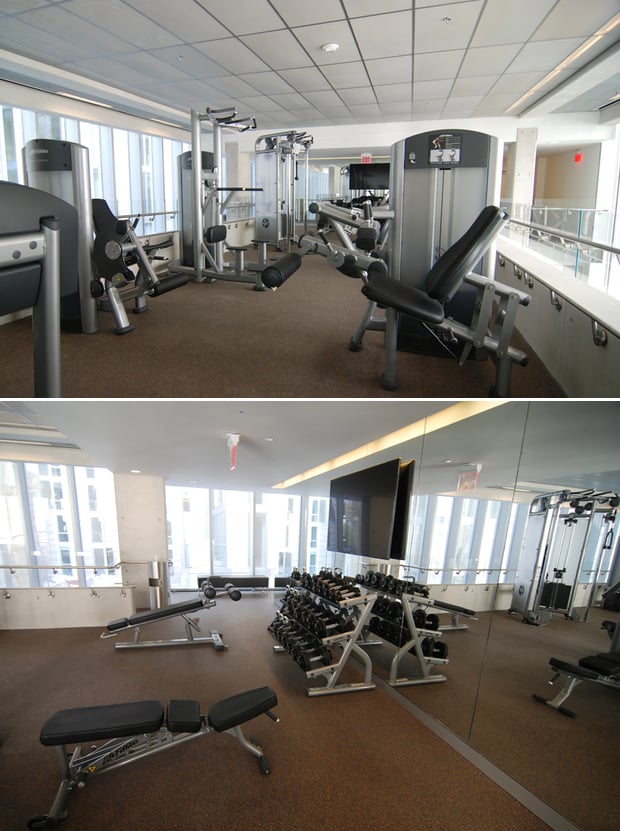 In the main workout area downstairs, residents have access to the typical cardio machines, including ellipticals, treadmills, stationary bikes, and a rowing machine. Upstairs folks can strength-train with assisted weight machines and free weights.
So what's a fitness buff have to do to gain access to the facility? Move in. Studio apartments start at $2,130, while rent for a three-bedroom begins at $7,590. Now that's an expensive gym membership.