Mariana Diez just moved to Washington six months ago, but with a résumé like hers we have a feeling she'll fit right in with the local fitness community. The certified health coach's business, Joyful Living, aims to help "busy, stressed-out people improve their diets and their lives." Diez also doubles as a yoga instructor, so you'll often find her teaching private classes or taking various classes throughout the week.
Read on for a look at a typical day of eating for Diez.
Morning drink: "As soon as I wake up I go directly to the kitchen and have a cup of warm water with a freshly squeezed lime. While sipping my cup of water I prepare a protein smoothie with Sun Warrior chocolate protein, frozen fruit (peach, mango, or banana), and almond milk. I drink it 30 minutes before going to the gym; this provides me with energy for my daily routine."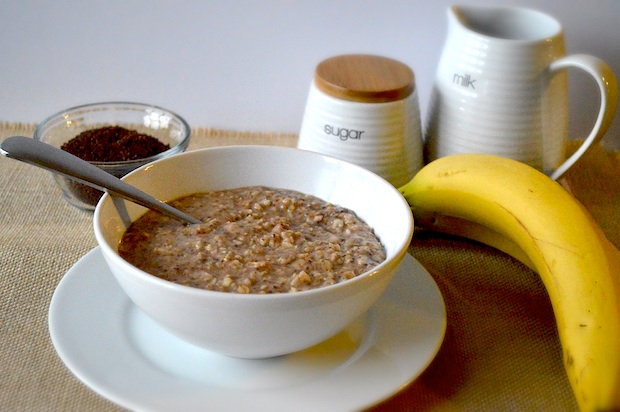 Breakfast: "As soon as I get back from the gym I prepare hot oatmeal for my husband and me. I usually add flax-chia blend, almond milk, stevia, and some fruit."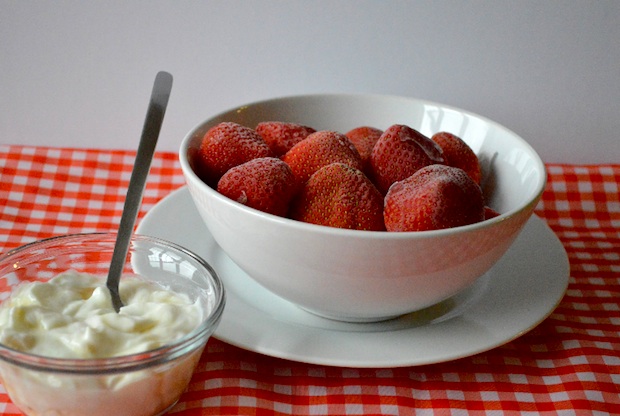 Mid-morning snack: "I usually get a little bit hungry around noon, so I grab a snack between clients. I typically have Greek yogurt with some fruit and honey on top."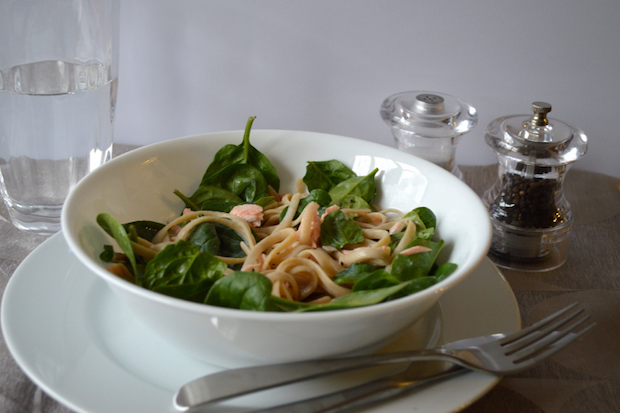 Lunch: "I usually eat lunch late because I wait for my husband to get back from school. We normally have some kind of grain with a lean protein and some greens. Today we had whole-wheat spaghetti with salmon, arugula, and a squeezed lime to add flavor."
Mid-evening snack: "In the evenings I usually have fewer clients, so I spend my time marketing my business. Once I'm done with work I grab a quick snack before leaving for yoga class. I generally have apples with almond butter—it provides me with a great energy boost."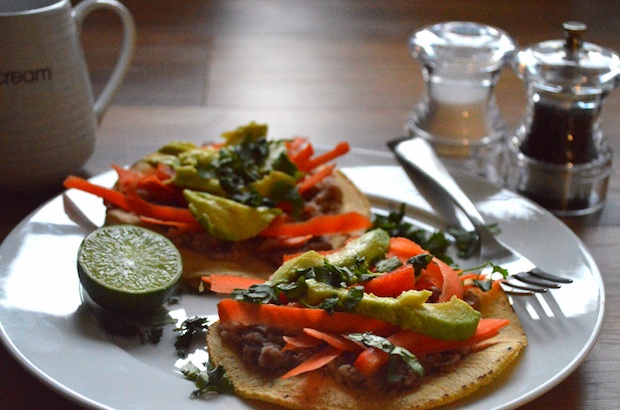 Dinner: "As soon as I get back [from yoga], I start preparing dinner. We usually use any kind of vegetables we have in our freezer and prepare something with them. Tonight we had tostadas with beans, shredded carrots, red pepper, avocado, and cilantro."
Disclaimer: The Food Diaries series is intended to be inspirational and is not an endorsement of each individual's diet.
Are you a Washington-based health, nutrition, or fitness expert? Keep a food diary for us! E-mail wellbeing@washingtonian.com for details.