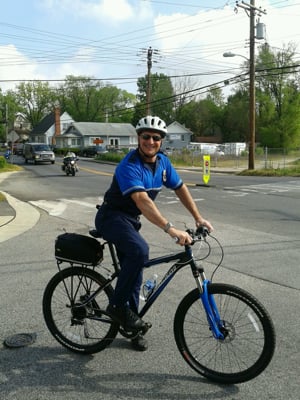 The next time Annapolis Police Chief Michael Pristoop testifies in the Maryland state legislature against the prospect of decriminalizing or legalizing marijuana, he might want to make sure he isn't coming in with a half-baked argument.
Pristoop appeared before a state senate committee yesterday to urge Maryland legislators not to decriminalize pot, and in doing so, cited a story claiming that Colorado's recent legalization has lead to widespread death and destruction. "The first day of legalization, that's when Colorado experienced 37 deaths that day from overdose on marijuana," Pristoop said.
The police chief should have checked his sources. Pristoop's information came from a story published in early January by the Daily Currant, a notoriously un-funny Onion knockoff.
But State Senator Jamie Raskin, a Montgomery County Democrat sponsoring a bill that would legalize and regulate the sale of marijuana, quickly realized Pristoop was mistaken.
"Unless you have some other source for this, I'm afraid I've got to spoil the party here," he said. "Your assertion that 37 people died of a marijuana overdose in Colorado was a hoax on the Daily Currant and the Comedy Central website."
Pristoop acknowledged that he might have been mistaken—since legalizing weed on January 1, Colorado has not experienced any marijuana-related massacres—but he was convinced at the time he prepared his testimony.
"I believed the information I obtained was accurate but I now know the story is nothing more than an urban legend," Pristoop said later in a press release. Politics can get so hazy sometimes.