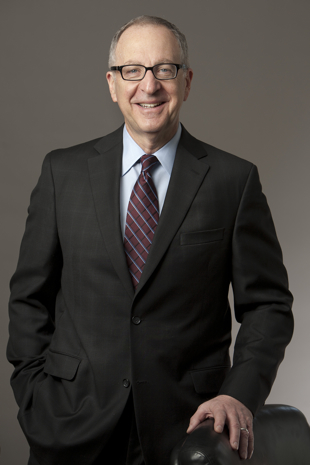 The Smithsonian announced on Monday that Cornell University President David Skorton will take over the sprawling national research institution next year, replacing retiring Secretary of the Smithsonian G. Wayne Clough. Skorton, a cardiologist by training, will be the first medical doctor to lead the Smithsonian. As a jazz musician—he once accompanied Billy Joel on flute on "She's Always a Woman" on a Cornell stage—he is just as interested in the institution's cultural functions as he is in its scientific missions.
Skorton has been the president of Cornell since 2006, following a three-year stint as president of the University of Iowa, where he also taught for 26 years. In his first one-on-one interview since accepting his new job, Skorton tells Washingtonian about his impending move to the nation's capital, his goals for exercising the Smithsonian's cultural clout, and his favorite Smithsonian spots, though he hopes his future colleagues, the museum directors, don't take it personally.
One of the first things people here noticed is that you're a sometime jazz musician who played with Billy Joel. The Smithsonian's got a lot of venues, are you going to be able to get Billy Joel to play at one of them?
That's hilarious. Billy Joel must have lost my cell-phone number. After our performance—which was really just me sitting in on one number—his people never called me to go on tour. On the other hand, I learned that the Smithsonian has its own jazz orchestra.
Are you going to sit in with them?
Well, it wouldn't be my decision, but if they asked me, I'd at least be there to cheer them on.
For most of your career you've been in Iowa City and Ithaca, New York. Are you looking forward to coming to a bigger city?
My wife and I split our time between Ithaca and New York City, though mostly in Ithaca. Cornell has a lot of footprints in Manhattan like the medical college. I've gotten a taste of the best of both worlds. A college town with that special culture and somewhat of a medium-size town feel on the one hand, and the attraction and joys of the city on the other.
I've also had the privilege of going to Washington many, many times, to Capitol Hill, to the National Institutes of Health, to the American College of Cardiology. I've seen from an inexpert perspective the Washington area change and evolve. It's always been an exciting place to visit. It looks to me it's an even more exciting place to live—exciting cultural scene, restaurant scene. For decades, I've been going to Blues Alley whenever I could spare the time, and now there are other music venues in other parts of the city.
Your name came to the Smithsonian from a head-hunting firm. What got you interested in the job?
Some attributes of the Smithsonian are quite similar to a research university. Both institutions have a lot of creative activity, whether its scientific research or things related to history or arts. Both institutions do education. At the university, it leads to a degree. At the Smithsonian, I've seen the literature describing it as "informal education."
I've always been oriented toward public engagement. I worked in the public sector my whole career until the time I came to Cornell. The Smithonian is an enormous public interface. And thanks to Wayne Clough, and his colleagues, that interface has been hugely multiplied by the use of the Internet. As great as it is to be on the Mall, it's also great to look at these artifacts, objects, and exhibitions online, and now with the 3-D project.
Is there any goal you have in mind for your leadership of the Smithsonian?
I'm just beginning the formal learning curve, but I do have two overarching ideas I'd like to share. I think most people not involved with the Smithsonian—and I put myself in that category right now—think about the museums and the galleries and the zoo and the website and the magazines as the Smithsonian, and tend not think about the people behind the scenes who are doing the research—the Tropical Research Institute, the Observatory Project, the curators and conservators who are behind the scenes. I hope to be able to shine a light on them, partly for recognition, and partly so they can express their own thought leadership, to use a cliche.
Broader than that, I hope the Smithsonian's large presence in Washington will be translatable to a convening power. [I hope] the other cultural institutions in Washington can somehow come together as leaders and get the message across that the country needs to focus on a broad sweep of considerations, in education and in solving its thorniest problems.
You said you believe there's too much of a focus on the STEM fields.
Of course you have to have an emphasis on math and science, and that's been my whole career. But if you do that alone, without thinking about the detailed aspects of ethics and history and culture, things just don't go as well as they might. And I think that's true in a lot of endeavors. When we talk about winning the hearts and minds of people outside the United States, whether they are friends or people with whom we have challenging relationships, it's understanding culture that makes the difference.
Is there a museum or exhibit you're particularly drawn to, either as a tourist or scientist?
Over the decades, if I don't have a lot of time, I've tended to go to the Sackler and Freer. I've had the privilege of working with colleagues in many parts of Asia over my higher-ed career and developed an interest in Asian art.
Having said that, my very first exposure, when I was a kid, was to the Natural History Museum, and Air and Space is close to my heart in part because Cornell was one of the leaders of the Mars Rover project. I like all those places, but if you really push me, I'll say my favorite is the Sackler-Freer. But maybe you don't have to let the other directors know.