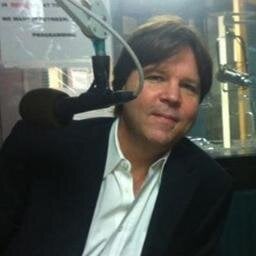 Mayor Vince Gray's campaign manager and self-declared election cop Chuck Thies has a new demand for the District's mayoral election: No more nicknames. Thies is apparently sick of being asked about "Uncle Earl," a name that prosecutors allege Mayor Vince Gray called businessman Jeffrey Thompson in order to keep his 2010 support Gray under wraps and that the mayor himself admits he used.
"When did using a nickname become evidence of breaking the law?" he says. "It's a made-for-Twitter moment brought to you by Jeff Thompson."
Thompson revealed the soubriquet on Monday when he pleaded guilty to hatching multiple election fraud schemes, including a 2010 plot in which he spent $668,800 to elect Gray without reporting a cent of it to campaign finance authorities. Sure enough, a fictional @UncleEarlDC Twitter account started up on Monday before Thompson even finished entering his plea, and some of Gray's competitors in the April 1 Democratic primary are now using Thompson's alias to attack the mayor.
In making their accusation that Gray had direct involvement in the "shadow campaign," federal prosecutors at Thompson's hearing said Gray and Thompson had dinner in August 2010, with Gray presenting Thompson with a $425,000 budget for get-out-the-vote operations ahead of his showdown with then-Mayor Adrian Fenty. According to prosecutors, Gray ended the conversation by saying, "Thank you, uncle."
According to Thompson's statement of offense, Gray and his campaign associates agreed to call Thompson "Uncle Earl"—Earl is Thompson's middle name—to avoid publicizing his support for Gray's mayoral bid.
Gray has not been charged with any wrongdoing, but in an interview he gave shortly after Thompson pleaded guilty, the mayor said he called the businessman by the name.
"I thought it was because of him not wanting to be seen as legitimately raising money for my campaign," Gray told WRC reporter Tom Sherwood. "That's true. But there was never any illicit secrecy associated with that."
However, Thies says the Uncle Earl mania is setting a dangerous precedent. In fact, Thies suggests DC politicians and their associates only use proper names going forward.
"I'm afraid to use nicknames," says the seasoned political operative, whose legal name is Charles Thies, Jr. "My mother is complicit in a crime because she's been calling me Chuck for 49 years? Good lord."