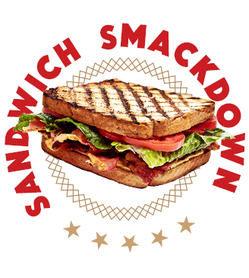 Welcome to the Great Sandwich Smackdown! Each day we'll pit one of Washington's 16 top sandwich spots against another, and it's up to you to determine who goes into the final rounds. We're starting off strong here, folks: longtime Shaw favorite Sundevich is up against the popular DGS Delicatessen.
We've randomly selected the battling shops, so judging these two may feel like comparing apples and oranges—or, in this case, Cubans and Reubens. Our advice: Go with your (likely rumbling) gut. The best sandwiches appeal to our more animalistic eating urges and draw fierce loyalties with their messy-in-the-best-way deliciousness. Today's contenders prove the point. One the one side you have Sundevich's craveable baguettes stuffed with a global array of ingredients, from jerk chicken in the Kingston to the Havana's roast pork, Gruyère, and pickles. (As one reader commented, "It's like eating a baby angel.") On the other side is DGS, which offers house-made, thick-cut corned beef and pastrami that have Washingtonians rethinking deli meat, as well as other standouts such as crispy falafel and whitefish salad.
It's time to decide who proceeds to the next round. Voting closes at 5 daily, and we'll announce the winner the following day. If you haven't filled out your bracket yet, make sure to do so now. May the tastiest sandwich win!
See Also:
Announcing: The Great Sandwich Smackdown