Washingtonians know Sara Polon as Soupergirl, the brains behind the local soup company that began in 2011 in Takoma Park. These days, her beloved healthy soups can also be found at Sweetgreens throughout the region.
But Polon's breakfasts, lunches, and dinners don't only consist of soup. Read on to find out how she stays fueled during a normal day spent in the kitchen.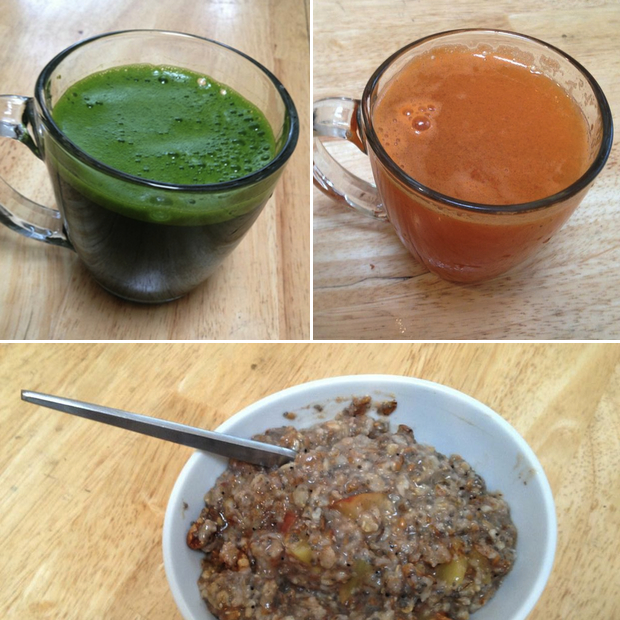 Breakfast: "My day always starts with lots of hydration, because we are naturally dehydrated in the morning. After a full glass of water, I drink a kale-carrot-ginger-apple juice. I try to make a big one on Sunday that I can drink each morning through the week. I love juicing because my body benefits from the pure, essential nutrients of the vegetables and fruits. After my juice, it's on to a cup of home-brewed kombucha and a hearty bowl of oatmeal. My bowl usually includes chopped apple, a few toasted walnuts, almond milk, and a sprinkling of chia seeds. I believe in eating a hearty breakfast in order to kick-start my metabolism and give me energy through the morning."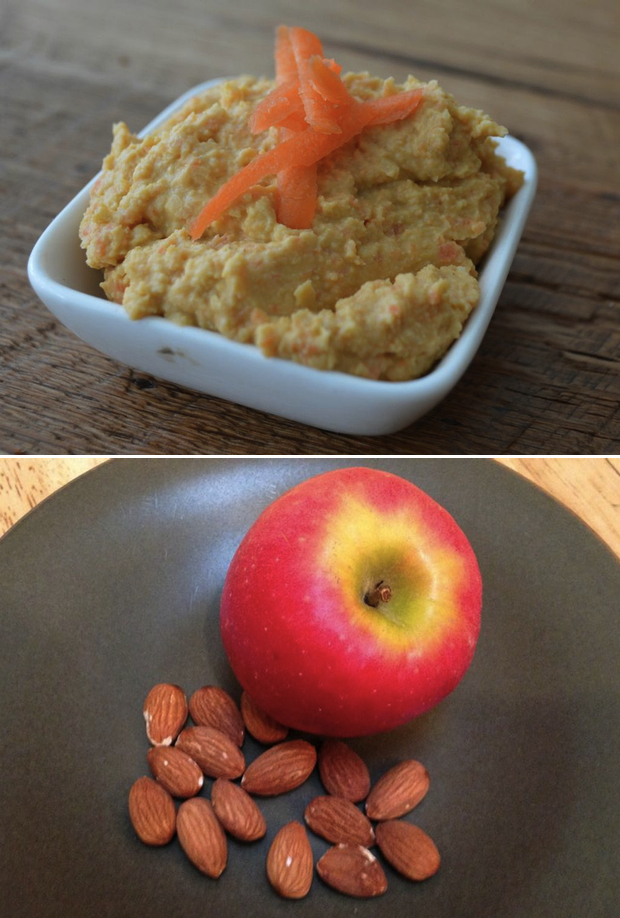 Morning snack: "I'm a huge fan of hummus. I usually snack on hummus and vegetables at least once a day. I try to get a serving of fruits and/or vegetables with each meal and snack I have. Another easy go-to snack is an apple paired with a handful of almonds. I try to eat nuts every day. You can also find me 'snacking' on green tea in the morning and herbal tea in the afternoon. I try to avoid caffeine after 1 PM."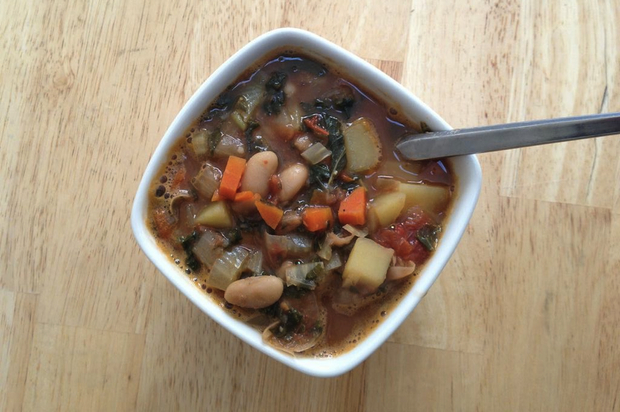 Lunch: "I almost always have hearty soup for lunch—all year long. I choose a soup with legumes and grains. That way I have the fiber and protein to keep me satiated, plus that essential serving of vegetables, all in one bowl."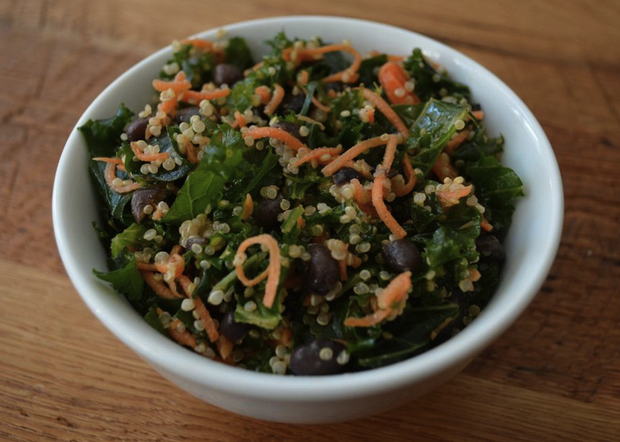 Dinner: "I'm a believer in the notion of starting the day like a queen and ending like a pauper. I usually have something light, such as a kale-quinoa salad. I also love ending my day with a glass of red wine."
Disclaimer: The Food Diaries series is intended to be inspirational and is not an endorsement of each individual's diet.
Are you a local health, fitness, or nutrition expert with a love of food? E-mail wellbeing@washingtonian.com to find out how you could be featured in our series.