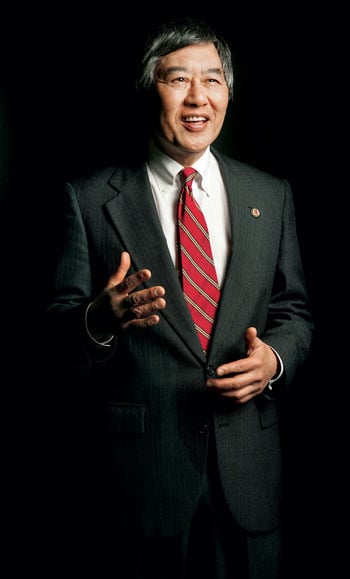 Leaving home: My father was a Chinese diplomat, posted in Peru. After Mao's revolution, my parents opened a grocery store in Lima. They worked seven days a week, and we lived in the back. When I was 15, my parents sent me to America with $300. "Make a life for yourself," they said.
Making the grade: In my first year at college in Iowa, I was learning a new language, attending school, and working 25 hours a week. When I got a C-minus, I told my professor Paul Uhlinger I wanted to return to Peru. He said, "Never let where you come from determine where you will go." He had more confidence in me than I had in myself.
The Drive:In 1963, I went to Alabama to join a voter-registration drive with two classmates, one African-American, the other white. I decided then to become a lawyer and work for social change. But after I graduated from Yale Law, firms everywhere turned me down, except in cities with substantial Asian populations. That convinced me not to go into the corporate world. Instead, I chose academia so I could make a difference for the next generation.
Mom's advice:When I became an administrator, I asked my mother, "Why am I doing this?" I wanted to go back to doing research. She said, "There are those who sing and dance, and there are those who enable others to sing and dance. Don't forget what your main job is." That has been my guide.
This article appears in the April 2014 issue of Washingtonian.