Amsterdam Falafelshop 14th Street
1830 14th St., NW
The falafel king of Adams Morgan expands to the bustling 14th Street strip. Much remains the same—late hours! tons of toppings!—but you'll find a swankier space with more seating, falafel bowls for the celiac set, and eventually Dutch beers.
1725 Wilson Blvd., Arlington; 703-649-5255
The opening of Ben's in a former Hell-Burger space marks the first standalone eatery for the U Street institution in 55-plus years. Two new things to look for: sweet potato pie cupcakes and outdoor seating for digging into your chili half-smokes.
600 New Hampshire Ave., NW; 202-505-4000
Veteran chef Bob Kinkead just closed Ancora, his upscale Watergate Italian, for renovations. Drop by his casual spot next door in the meantime for wood-fired pizzas, house-made gelato, and hearty Italian sandwiches.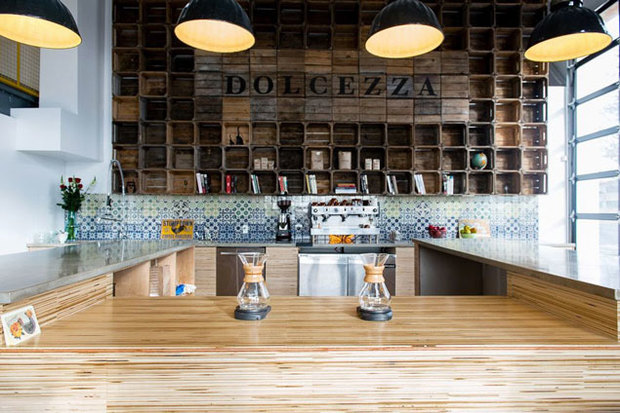 500 Penn St., NE
We got a sneak peek at Robb and Violeta Duncan's new Dolcezza gelato factory behind Union Market when they debuted for a weekend back in December. Now that spring has sprung, the airy production space is open to the public. Stop by for über-fresh gelato and unusual brews from Stumptown Coffee Roasters.
3050 K St., NW (entrance at 31st St. and the waterfront); 202-628-0065
Fabio and Maria Trabocchi's elegant new seafood spot on the Georgetown waterfront is just a month old, but it's already attracted a roster of A-list diners, including Michelle Obama and Steve Tyler. Celebs are a perk, but the pastas, crudos, and fish "market" are reasons enough to snag reservations.
1606 20th St., NW; 202-525-2010
Love R&R Taqueria but not the drive to Elkridge? Try chef/owner Rodrigo Albarran's new venture, conveniently steps away from the Dupont Metro. If the weather complies, a spacious outdoor patio is the place for crispy fish tacos and margaritas.
Red Apron/the Partisan
709 D St., NW; 202-524-5322
You can hit this sandwich shop/butchery/restaurant any time of day. Morning brings tigelle breakfast sandwiches and Ceremony coffees, lunch is prime time for 'wiches such as a meatball sub, and dinner calls for sit-down service at the adjoining restaurant and spacious bar with ample wines by the glass, beer, and spirits on draft.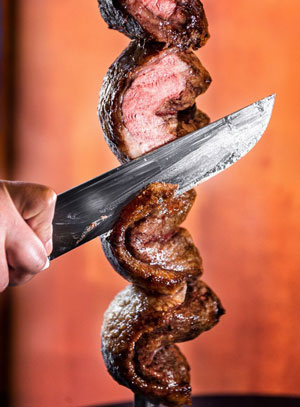 1300 I St., NW; 202-682-9500
International restaurateur Richard Sandoval (Masa 14, El Centro, and others) plans to open more eateries in Washington than in any other city, and his pan-Latin steakhouse is the latest step. Look for plenty of grilled meats, small plates with an Asian twist, a $25 lunch buffet, and a subterranean lounge for late-night partying.
COMING SOON
1401 R St., NW; 202-234-0400
Fancy cocktails and desserts? The latest addition to the 14th Street dining corridor brings creative cocktails, whimsical desserts, and plenty of bubbly on tap to the neighborhood when it opens April 10. A spacious patio will be the place to scoop boozy slushies.
2101 L St., NW; 202-558-9215
A taste of Bangkok-style street food comes to Foggy Bottom on April 15 with the opening of this golden-hued restaurant from a native Thai team. More unusual fare, such as grilled pork neck and curry khao soi noodles, joins pad Thai and other standards, while barman JP Caceres designed an impressive cocktail program to match.