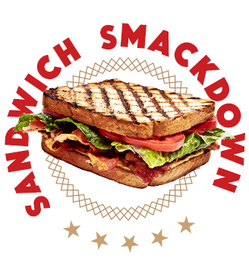 Welcome once more to Smackdown land, sandwich fans! It's been a wild ride over these past two weeks, but sadly this bread bowl has come to an end. On the positive side, it's time to announce the final results.
First, bragging rights go to the reader known as Patrick M., whose sandwich savvy led him to pick a near-perfect bracket. Congrats, Patrick—you can now call yourself the mayor of Smackdown town. As for our competitors, the crowning victory goes to Taylor Gourmet! The much-loved local chain beat out a bevy of tough contenders, including Red Apron Butchery, G by Mike Isabella, and Shawafel. Friday's face-off between the Taylor crew and hot newcomer Bub and Pop's was a nail-biter, but TG managed to pull ahead of its fellow Philly competitor for the big win. Congrats to owners Casey Patten and David Mazza for garnering both the Sandwich Smackdown title and hometown bragging rights.
As they say at many a sandwich shop, that's a wrap. Thank you to all of our readers and 16 delicious contenders for making this such a fun—and passionate—competition.