Once a refined, all-male affair honoring scribes who covered the President, the White House Correspondents' Dinner, May 3 this year at the Washington Hilton, has become part fashion show, part comedy showcase—and the high point of the political year. Here's a study guide.
$118,000: Amount dedicated to scholarships for journalism students in 2013.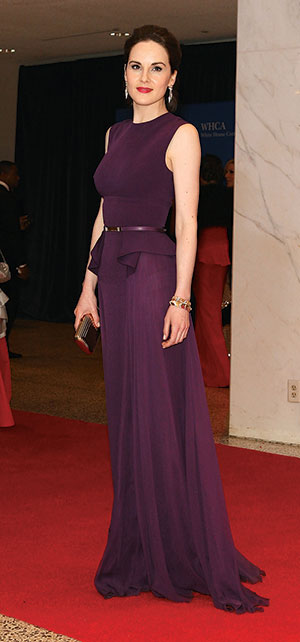 655: Pounds of broiled petite filets of beef to be served in 2014, alongside herbed crabcakes on white-corn fondue, onion-brûlée crostini, and seasonal vegetables.
4: Number of dresses by Elie Saab worn by boldface names to the function since 2010, making him the most popular designer among starlets at the dinner.
2,636: Number of attendees expected this year. The event has sold out annually since 1993.
2,000: Number of e-mails received by Comedy Central in the 36 hours after Stephen Colbert lambasted President George W. Bush at the 2006 dinner.
4: Number of times Jay Leno has headlined the event since 1987, more than any other professional entertainer.
1987: Year that journalist Michael Kelly escorted Fawn Hall, the White House secretary who had helped her boss, Oliver North, cover up evidence in the Iran-Contra affair, setting off the celebrity arms race.
1962: The first time women were allowed to come, despite having belonged and paid dues to the association for decades. Rising UPI star Helen Thomas attended.
1921: Year in which the first dinner was held at the Arlington Hotel by the White House Correspondents' Association, founded in 1914. Calvin Coolidge was the first US President to attend, in 1924.
12 minutes, 59 seconds: Average length of the President's monologue since C-SPAN started airing the dinner in 1993. George W. Bush's speech in 2007 was the briefest—he talked for just over two minutes, five days after the Virginia Tech massacre.
$300: Price of a plate in 2014.
This article appears in the May 2014 issue of Washingtonian.