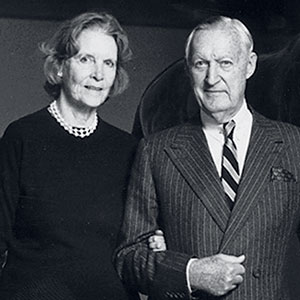 Rachel "Bunny" Mellon, whose grandfather invented Listerine, was rich before she met philanthropist Paul Mellon following a brief early marriage. Together, in the 1940s and '50s, they defined their era of Washington society, and Bunny, an avid amateur landscape designer, left an indelible mark on DC when she reconfigured the White House's Rose Garden at Jacqueline Kennedy's behest, then later the East Garden.
When Bunny Mellon died on March 17 at age 103, she left longtime personal attorney Alexander D. Forger the task of parceling out the unsold 2,000-plus acres of Oak Spring Farms, a 4,000-acre estate occupying swaths of Upperville—Mellon land that she and Paul, who died in 1999, had established, including a manor house and multiple other homes, dozens of barns, offices, metal and tack shops, and outbuildings. Certain to be preserved are a shrine to Bunny, her famous gardens, and, according to local rumor, a private airstrip contracted to the feds.
1. Delano Mansion
The most valuable property is a 300-acre parcel that includes the 1941 red-brick Neo-Colonial mansion designed for the Mellons by William Adams Delano, with a pool house, added later, by architect I.M. Pei. It has four bedrooms, ten bathrooms, and six fireplaces and is valued by tax authorities at more than $12 million. In the '50s, the Mellons deemed it too large and moved to the relatively modest home nearby where Bunny lived out her life.
2. Gardens
The bravura feature of the gardens is the walkway, lined profusely with crab-apple trees—a Bunny favorite that she also used at the White House. In 2010, she told Vanity Fair, "This garden is made of love and details."
3. Memory House
A single-story museum built in 2012 commemorates the lives of Bunny and her daughter from her first marriage, Eliza Lloyd, who died in 2008. The house is said to contain many pieces of Eliza's artwork and photos of the Mellons' lives.
4. Robert Isabell's Grave
An event planner to the Hamptons set and the political elite, Robert Isabell was a close confidant of Bunny's. After he was found dead of a heart attack in 2009, she had him buried near the main house.
5. Upperville Airport
A 5,100-foot airstrip built in the '50s and expanded in the early '70s can land a Boeing 727. Rumor has it that the federal government reserves the right to use the strip should it need air access to nearby Mount Weather, the underground bunker designated as the Federal Emergency Management Agency's operational home in the event of a national attack. Besides barns, greenhouses, and service buildings, nine or so houses dot the surrounding 400 acres, several of which Bunny left to some of the estate's 120 employees.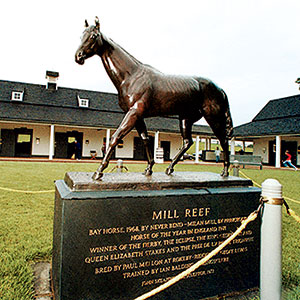 6. Rokeby Stables
The stables' U-shaped structure and gorgeous grounds were home to former residents Sea Hero, the 1993 Kentucky Derby winner, and 1971 Epsom Derby winner Mill Reef—named for the exclusive Antigua community where the Mellons wintered—whose statue still stands on the property.
7. Oak Spring Garden Library
Bunny's horticultural library, which includes about 3,500 rare manuscripts and 10,000 modern reference works—her personal collection and the subject of her only real media interview since 1969—most likely will remain fully funded "as a resource for education and training generally in horticulture, botany and landscape design and related fields of nature," Bunny wrote in her will. She also divvied her collection of botanical china between museums in Boston and Richmond, with the exception of a porcelain cabbage bequeathed to her stepson, Timothy Mellon.
8. Atoka Farm
When John Warner, at the time Secretary of the Navy and later a US senator from Virginia, divorced Paul Mellon's daughter, Catherine, he received in the settlement more than 2,000 acres east of Oak Spring known as Atoka, where he lived with his second wife, Elizabeth Taylor.
This article appears in the May 2014 issue of Washingtonian.