The team behind Food Wine & Co. and Fish Taco are jumping into the fast-casual burger game with City Burger, a casual patty spot slated to open right on the Bethesda/Chevy Chase border on Wednesday, May 14. We spoke with chef Michael Harr about his plans for the rustic-designed space.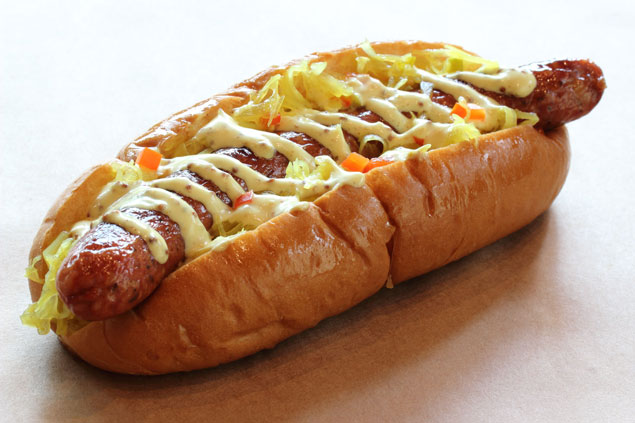 First, the good news (though there really isn't bad): Most items on the menu run $7 and less. The burgers aren't fancy like the truffle-accented offerings at Food Wine & Co., but they aren't no-frills, either. The kitchen uses all-natural, antibiotic- and hormone-free Midwestern beef, and tops the griddled patties with everything from cheddar, bacon, and barbecue sauce in the "pit stop" to a Hawaiian riff with caramelized pineapple and ham. The straightforward Signature will run you $4, arriving with lettuce, onion, and tomato (in season), and a chili-mayo-esque "city sauce."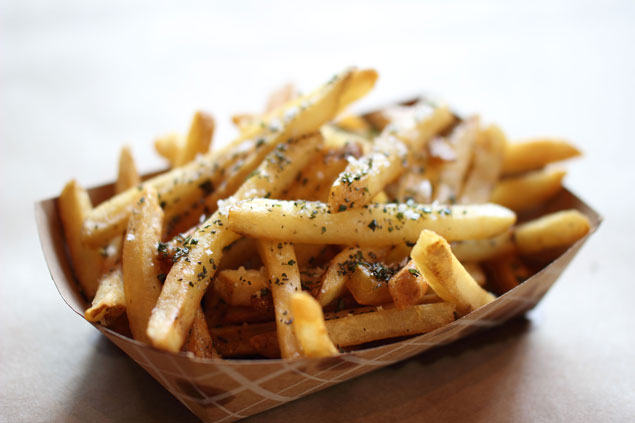 If there's a downside, it may be that the spot only holds 15-odd seats, but the menu is designed with carryout in mind. Other offerings fall in the neighborhood-burger-shack theme: fries dusted with sea salt and herbs, hot dogs produced by a Baltimore butchery including a half-smoke and a beef-pork bauernwurst spread with mustard sauce and cabbage chow-chow. For dessert, Harr makes ice cream and custard in house, spun into creative shakes like the Presley, mixed with caramelized bananas, peanut butter, and bacon.
City Burger. 7015 Wisconsin Ave., Chevy Chase.