I returned recently from Book Expo America 2014, the publishing industry's major trade show. Once held in a rotating series of U.S. cities, it is now solely a Manhattan experience, based in that city's unlovely Javits Convention Center. I could go on and on about the changes (mostly bad) that have happened to Book Expo, but that's really a post for a different blog. The reason I mention it here is to let you know that I've recently been bombarded by publicists and marketers with all of their favorite titles for this summer and fall, so the books that have made it through to this list well and truly deserve to be on it.
The business of publishing is changing—but there are still marvelous stories, ideas, and commentary to be found in books.
As usual, the selected books are presented in no particular order, and are my own picks from scores of eligible titles. If you don't see a favorite, tell me in the comments! I look forward to hearing from readers.
FICTION
Midnight in Europe by Alan Furst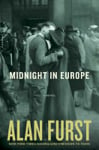 If you haven't read Furst before, you're in for…well, not exactly a treat, as he is an author of subtlety and darkness, but you are definitely in for a glorious reading experience. This time, Furst (Night Soldiers, The Foreign Correspondents) explores Spain in 1938, when that country was in the midst of civil war and the rest of the Continent was on the brink of world war. Christián Ferrar, an expat attorney, finds himself drawn back home through a complex aid operation that is, of course, not entirely aboveboard. Furst deals not in the black-and-white scenes of more commercial thrillers, but in the gray areas surrounding most international spycraft. One of his best and not to be missed.
Time of the Locust by Morowe Yejidé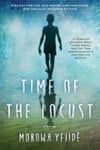 Read this book now and you'll be able to tell friends you knew of Yejidé before she was a big literary star: This Pushcart Prize winner and Washingtonian is poised to make her mark with a novel that might be described as one of family connection—but encompasses so much more. Sephiri, an autistic boy who lives in a fantasy world , has a mother struggling to keep their lives together while his father is incarcerated at a "supermax" prison. When that father, Horus, develops supernatural abilities and connects with his son, strange and powerful things happen, but the focus is less on fantasy than on the fantastic power of love to bind and protect us.
The Last Taxi Ride by A. X. Ahmad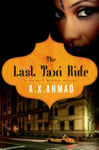 I'm grateful that A. X. Ahmad abandoned his former career as architect to devote himself to writing, because his protagonist Ranjit Singh is one of the most entertaining and fully realized amateur detectives to appear in years. Singh, whose years as on officer in the Indian Army came to an unfortunate end, first appeared in The Caretaker. The now-divorced Singh has relocated to Manhattan and is driving a yellow cab, trying to get a better apartment, when his second job delivering boxes of human hair sends him down a dark path that involves Bollywood, Indian gangsters, and a small family that becomes dear to him—all while he tries to keep from being killed, or worse. Great pacing.
Home Leave by Brittani Sonnenberg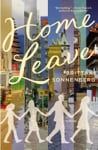 This unusual novel, a pastiche of different characters' perspectives over different times and places, begins with a chapter told by a house. Yes, a house. But do not let that put you off, as the house's chapter is not cutesy, nor is it repeated. Sonnenberg's book details several decades in the life of the Kriegstein family, whose father Chris is an international executive. Many DC metro residents will recognize the cycles in the lives of the Kriegstein parents and children as they live in different cultures on different continents, then come back to the States for "home leave." There is tragedy, yes, but mostly, Sonnenberg's striking debut is about how culture shock doesn't always come from travel.
The Ways of the Dead by Neely Tucker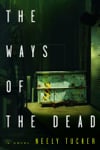 Hooray! Another terrific writer casts of his former career—in Tucker's case, as a Washington Post reporter—and writes a mystery that will leave readers waiting for the next in the series. His sleuth is one Sully Carter, a grizzled and burnt out correspondent who can't quite leave his war correspondent past behind. When a prominent judge's white daughter is killed in a predominantly black neighborhood, Sully starts doing what he does best: Investigating. What he turns up is based on a real case, the Princeton Place Murders from the 1990s, and as the truth emerges, it's more complicated than Sully bargains for and more troublesome than the establishment might like. Gritty and masterful.
NONFICTION
Hard Choices: A Memoir by Hillary Rodham Clinton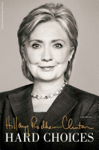 I'll cut to the chase: There aren't any big surprises to be found in HRC's new memoir, so if you were simply interested in scandal mongering, you can skip it. If, however, you are interested in learning more about how the woman who might become our first female president sees herself, then dig in, as Hillary Clinton clearly controls the choices she's making right now. Unlike her first book, Living History, in which she was every inch the former First Lady, in this volume Clinton is every inch the former Secretary of State—a politician in full. Some will find that an excellent thing, others not so much. That's a reader's choice.
The Todd Glass Situation: A Bunch of Lies about My Personal Life and a Bunch of True Stories about My 30-Year Career in Stand-Up Comedy by Todd Glass and Jonathan Grotenstein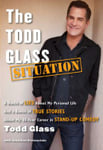 Glass is a native Philadelphian who has worked as a standup comic and actor in many places, but has never called DC home. I'm including his new memoir on this month's list because, unlike most memoirs by comedians, his actually addresses an important social issue. The Todd Glass Situation is a humorous riff on being dyslexic, Jewish, and…gay. But it took Todd (Glass is now 52) a loooooong time to come out of the closet, and he wants to change that for other young people. While the chapters about his career are fun and interesting, it's the chapters about acknowledging his own truth and helping others to address theirs that makes this a great book to read and discuss with others.
The Explorers: A Story of Fearless Outcasts, Blundering Geniuses, and Impossible Success by Martin Dugard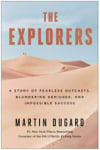 When Richard Francis Burton and John Hanning Speke set off to find the source of the Nile in 1956, they did not know that they would return sworn enemies and become world famous for their feud. They could also have never known that in another century, Martin Dugard would find their story not just fascinating, but a foundation for the seven vital traits shared by all explorers: curiosity, hope, passion, courage, independence, self-discipline, and perseverance. While Dugard emphasizes that these are traits anyone can use in daily life, his fast-paced book never degenerates into self-help mush. A great book for teens and parents to read together and discuss.
Within Arm's Length: A Secret Service Agent's Definitive Inside Account of Protecting the President by Dan Emmett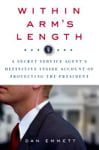 Readers, feel free to correct me if I'm wrong, but I don't think there's ever been a definitive inside account of what it's like to be a Secret Service Agent, especially one with the Presidential Protection Division, or PPD. Emmett worked for Presidents 41, 42, and 43. He violates no sacred trusts (as with the HRC memoir, look elsewhere if you're interested in gossip), but does provide a unique view of how the Secret Service works with our nation's top elected officials and their families, including on-the-job perks (guaranteed tickets to the Easter Egg Roll) and on-the-job challenges—including the stress of being someone who might, in an instant, give his or her life for the President's.
West of the Revolution: An Uncommon History of 1776 by Claudio Sant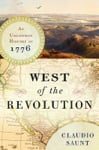 Oh, we citizens of the United States can be so provincial. Each year we read about and celebrate what was up with the East Coast in 1776, never thinking about what was going on past the Mississippi River. Turns out that there was plenty happening out there, and historian Claudio Saunt is here to remind us them. In 1776, Spain established the first European colony in San Francisco. Russia invaded Alaska. The British extended their trade dominion across what is now Canada all the way to Hudson Bay. Meanwhile, Native American tribes were engaged in their own migration, colonization, and domination. Highly recommended as a balancing tonic to more conventional Revolutionary books.