It appears many of the National Zoo's animals have been busy recently. In a press release, the zoo says it has seen the birth of 31 new specimens between the main campus in Rock Creek Park and the Smithsonian Conservation Biology Institute in Front Royal, Virginia.
Among the recent arrivals:
short-eared elephant shrew

fishing cat

leaf-tailed gecko

three loggerhead shrike chicks

scimitar-horned oryx

24 black-footed ferrets

two red panda cubs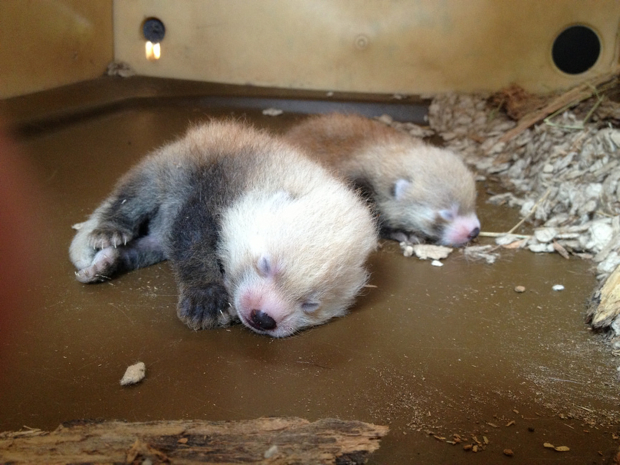 There was some initial excitement that the red panda cubs, born in Front Royal, were fathered by Rusty, the red panda who became an internet star last year when he escaped from the National Zoo and turned up the next morning in Adams Morgan. Not so, says National Zoo spokeswoman Devin Murphy. The cubs announced today were produced by a different set of adult red pandas. Rusty remains in Front Royal to mate with a female red panda. (They couldn't do it at the zoo because the hordes of tourists who visit to see giant panda cub Bao Bao are too distracting.) See more photos of the newborn animals below and on the zoo's Flickr page.