For a place named after a silent-film star, there's a lot to say about the Chaplin Bar & Restaurant. The bilevel spot takes the place of Shaw's Mandalay and serves an ambitious lineup of cocktails from brothers Ari and Micah Wilder alongside dumpling "shooters," ramen, and eventually whole roast animals from chef Jeremy Cooke.
The drinks, food, and decor take inspiration from 1920s Japan and Shanghai. Guests can sip libations named after Chaplin's comedic films in the black-and-red-accented dining room, such as the floral Gold Rush with Montenegro amaro, Champagne, peach liqueur, and gold flakes. The upstairs private "opium den" may be the best place to try the giggle-inducing Laughing Gas, a mix of gin, blackberry liqueur, and helium-infused soda.
Spirits also make an appearance on the dinner menu, where certain categories such as "drunken master dumpling shooters" are labeled adult-only. Inspired by oyster shots, three kinds of dumplings arrive with a boozy mix, which you can drink separately or take all together; think a chilled shrimp dumpling with a Pimm's cup, or a warm pork dumpling with Japanese whiskey and lemon. Dumpling platters can also come infused with booze, such as dry-aged New York strip soaked in Yamizake 12-year Scotch for a week, ground, blended with roasted mushrooms and scallions, and served with a whiskey-spiked "drunken ginger" dipping sauce.
Not all the food is for licensed adults. You can order a variety of virgin dumplings, spicy noodle or papaya salads, or ramen. Cooke spent a four-month stint at Toki Underground before the Chaplin and creates an array of soups, from seafood ramen with mussel-dashi broth to a green curry chicken-inspired bowl, and a vegan-friendly option with mushroom broth, pickled vegetables, and fried tofu. Cooke plans to get a smoker for the 80-seat patio and offer family-style roasts; a party can call ahead and order large meats such as a baby pig or goat leg with an array of salads, noodles, and other sides.
The Wilders are known for their dessert cocktails at their other venture, Red Light, and you'll find a sweet finish (or in this case, a "happy ending") in the form of a rum-spiked root beer float.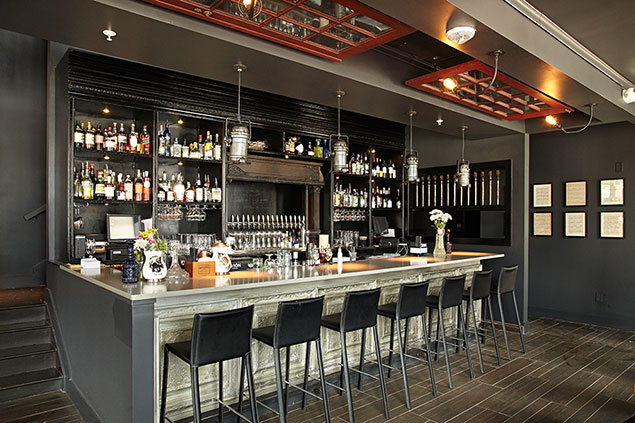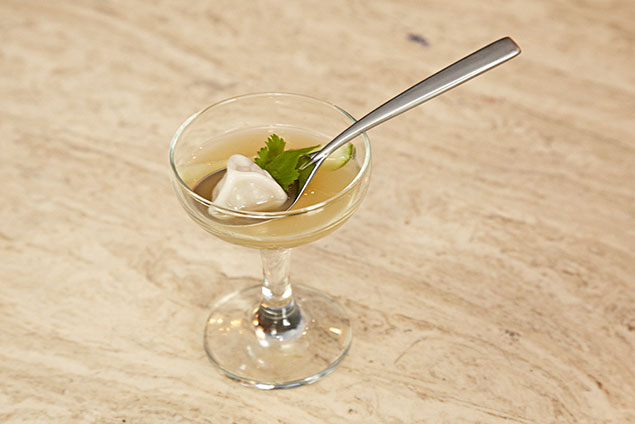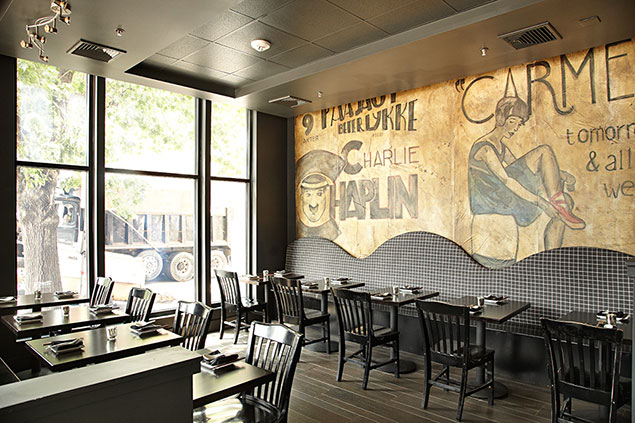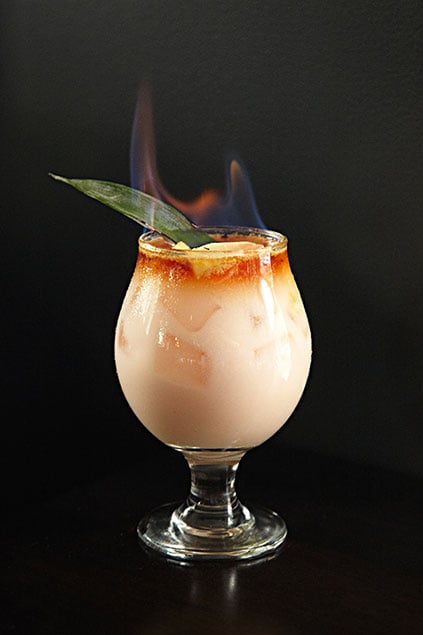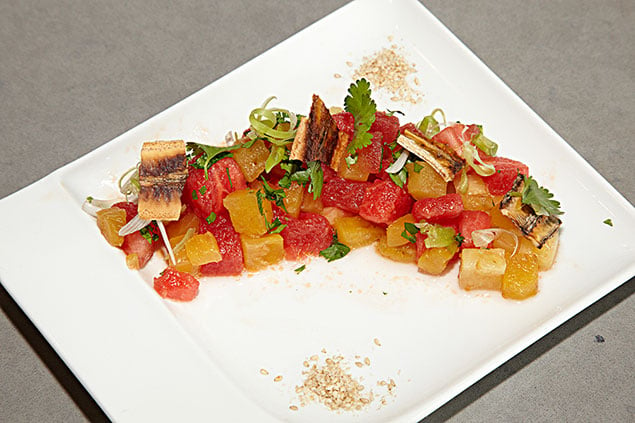 The Chaplin Bar & Restaurant. 1501 Ninth St., NW; 202-644-8806. Open Monday through Thursday 4 to midnight, Friday 4 to 1, Saturday noon to 1, Sunday noon to midnight.