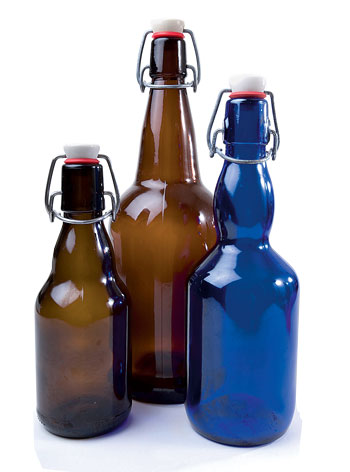 The farm-to-table trend is great—if you like vegetables. But what if beer's more your thing? Starting in August, Thanksgiving Farms in Adamstown, Maryland, will offer one of the country's first community-supported breweries. Like members of community-supported-agriculture cooperatives known as CSAs, CSB participants will be able to fill their two-liter growlers 20 times in a five-month season. Half shares are also available.
Brian Roberts, an infectious-disease specialist whose in-laws own the farm, began growing hops about seven years ago, mixing in the produce grown outside his door to make seasonal beers such as Strawberry Blonde and Cherry Stout for friends. After Maryland licensed farmers to sell self-produced beer in 2012, he decided to take his to market by launching Mad Science Brewing Company.
He hopes to experiment with the broad array of goods available at the farm, which runs its own CSA. "I'll try to use as much as I can seasonally," Roberts says. Expect beers flavored with white peaches, blackberries, blueberries, and even squash in the fall.
To expand to the 16 barrels he'll need for the CSB, Roberts will use the vats at Barley and Hops Grill & Microbrewery in Frederick. Once the CSB has gained traction with customers—and more capital—Roberts hopes to build his own brewing facilities at the farm.
His day job developing vaccines for a biotechnology firm in Frederick and his training—"things like batch records, data-capture forms, and process improvements," he explains—inform his approach to brewing.
We know vegetables are good for you, but it sounds as if Roberts's beer might be good for what ails you.
This article appears in the August 2014 issue of Washingtonian.