Organizing a family adventure doesn't have to entail airline tickets, or even much advance planning. One or two days off and a few hours in your car are all you need to reach a destination with enough bells and whistles to make your kids feel like they're exploring new turf. Even better, these locales won't leave parents feeling like they're getting the short end of the stick. Check out this list of mini-vacations, where every member of your brood can find their happy place.
September: Shenandoah Valley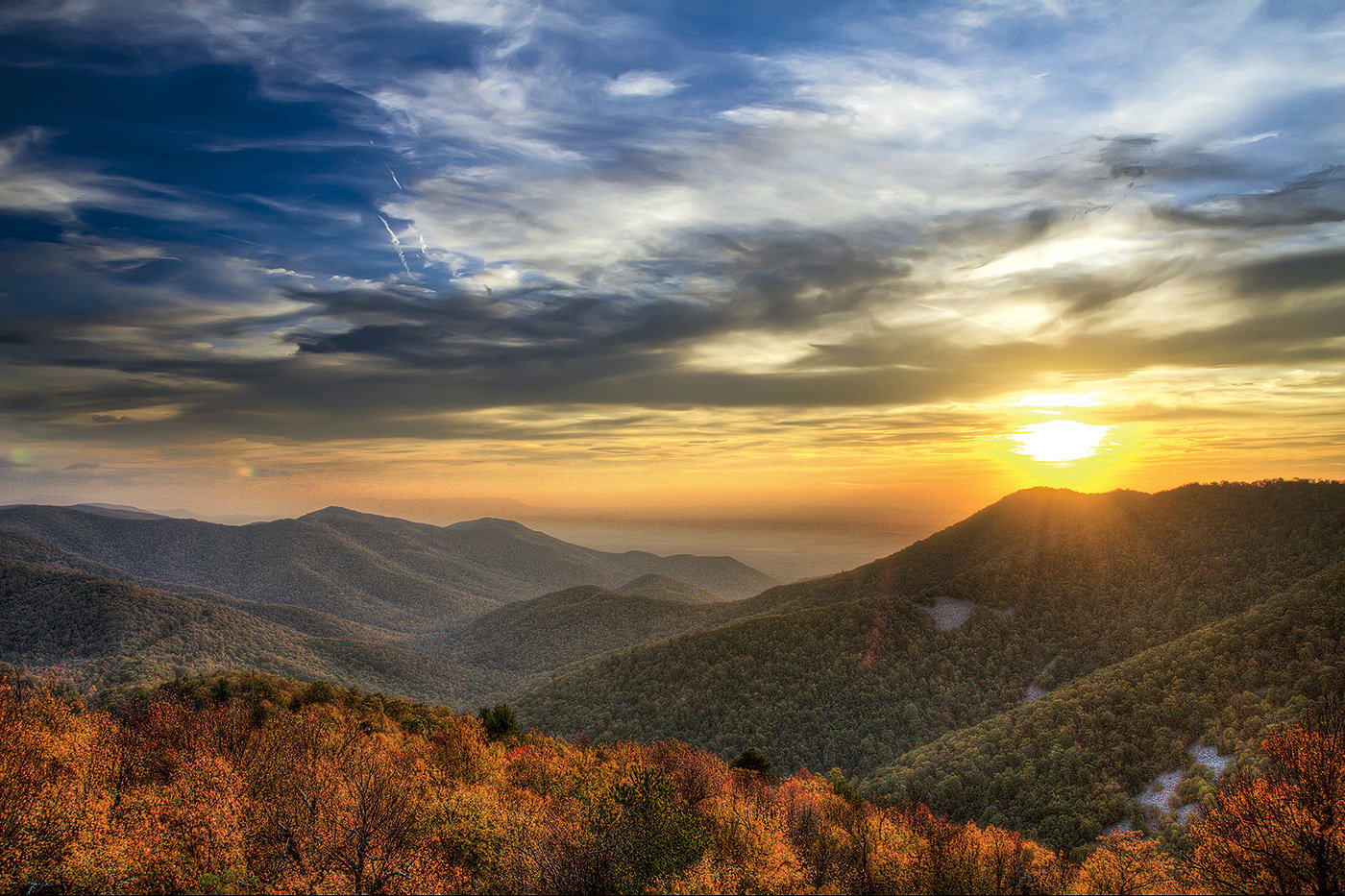 Distance from DC: 130 miles
The Kids Will Love
Exploring Luray Caverns, with its mudflows, towering stone columns, and crystal formations.
Hiking and biking Shenandoah State Park is easily a family affair, and so is picking fruit at one of the nearby orchards, such as Hartland or Marker-Miller, which are loaded with apples, peaches, and honey.
Parent Perks
If a hot-air balloon ride is on your bucket list, several Blue Ridge outfitters can help you cross it off.
Bring a picnic packed by the gourmands at L'Auberge Provençale, which is also a lovely choice for spending the night, complete with fireplaces, soaking tubs, and a fine restaurant. History buffs should make a stop at Long Branch and Belle Grove plantations.
October: Hershey Park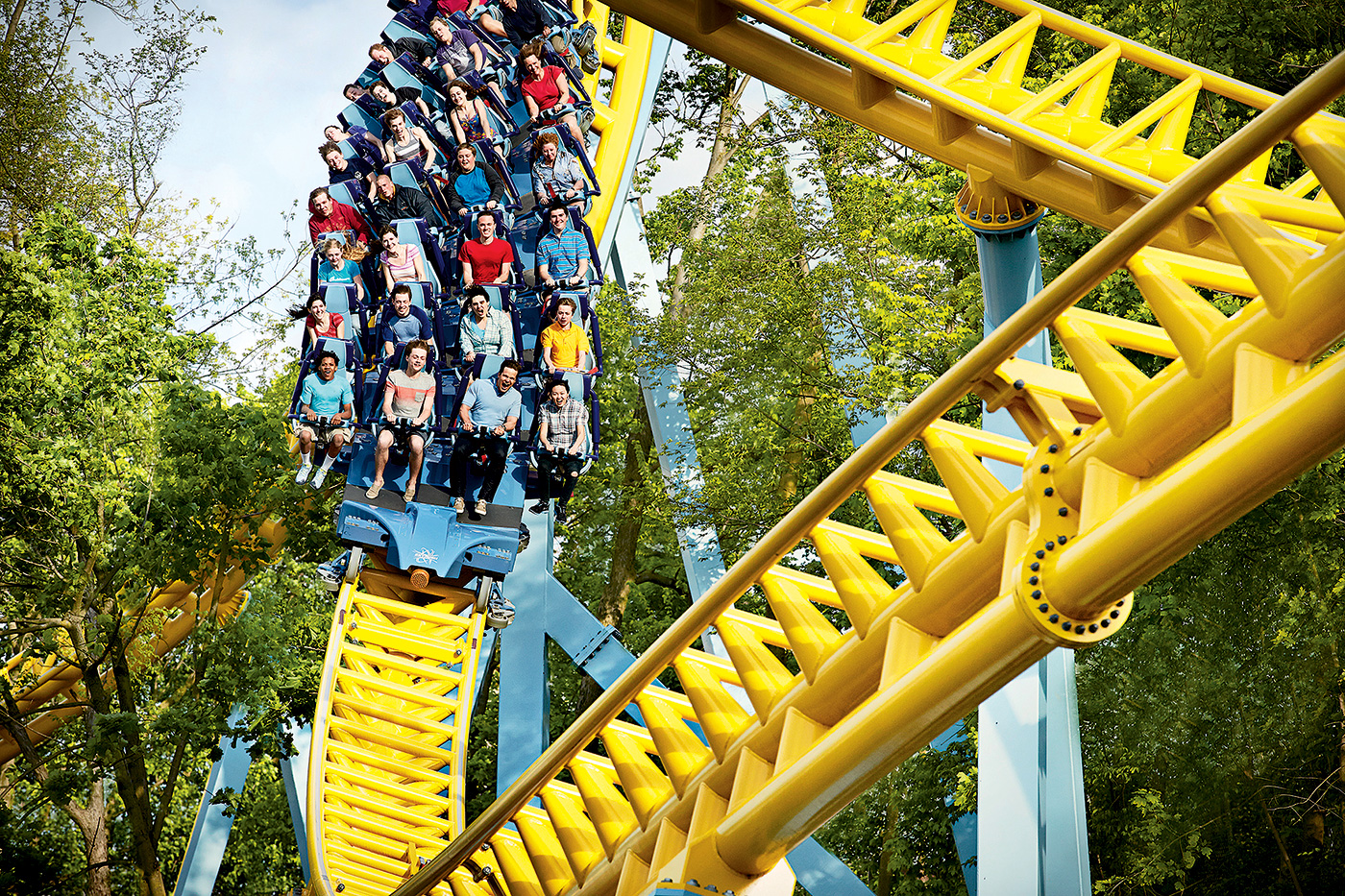 Distance from DC: 133 miles
The Kids Will Love
Trick-or-treating in the Sweetest Place on Earth. During the last three weekends in October, visitors under 12 can trick-or-treat for goodies in the park, and kids of all ages can ride roller coasters like the Lightning Racer in complete darkness for a frightfully fun thrill.
Make sure to pack a flashlight to spy on the nighttime habits of over 200 North American animals—including creepy bats and snakes, which kids can touch during nightly reptile shows.
Parent Perks
A deliciously decadent spa beckons at Hershey. Classic favorites include the Whipped Cocoa Bath [$50], which uses a sea of foaming chocolate milk to soften skin, followed by the Cocoa Massage [$135], administered with chocolate-scented oil. A seasonal bonus for fall visitors: pumpkin- and wine-themed treatments.
Take advantage of Hotel Hershey's babysitting services and enjoy dinner at Devon Seafood Grill in the Hershey Press Building. The upscale eatery offers top-notch seafood and steaks, plus an extensive variety of cocktails. The eye candy of beautiful Pennsylvania fall foliage is a perk on the drive home.
November: Manhattan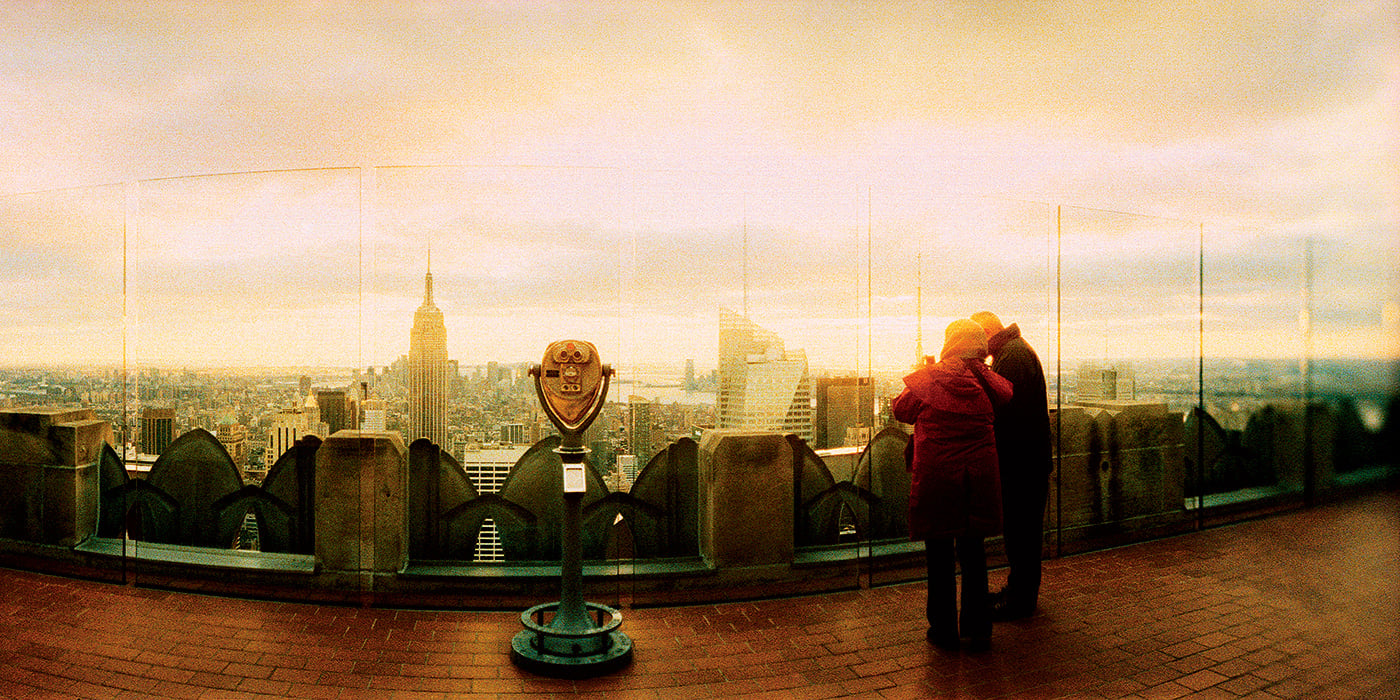 Distance from DC: 245 miles
The Kids Will Love
The over-the-top-as-it-gets Eloise experience at the Plaza Hotel, which includes an "Eloise Ambassador" and the Betsey Johnson-designed pink-and-black Eloise suite on the 18th floor of one the city's most famous hotel. It's the bedroom your little princess has always wanted: candy-striped wall panels, zebra-print carpet, and a king-size bed with sparkly, padded pink headboard—just the thing to lull her to sleep after a day shopping at the Eloise store and sipping tea at the famed Palm Court.
This kind of extravagance doesn't come cheap (rates start at $1,295 and include other complimentary perks such as a shopping gift card, framed photo, and bathrobe), but don't fret: A more affordable option is available close by at Midtown's Affinia 50 hotel. The American Girl package, named for the store that's just a couple of blocks away, includes a gift bag with a doll-size travel bed, pillow, and blanket, a turndown sweet treat, personal shopper, and AG movies in the Club Room (all for around $400 a night for weekends in November). They can also provide family-friendly extras such as cupcakes, snacks, rubber duckies, and board games.
Parent Perks
You're in Midtown Manhattan! Stroll through the Museum of Modern Art; take in the best panoramic view of the city from the top of Rockefeller Center, which opens for ice-skating around mid-October; shop at Bergdorf Goodman; or stop by the Grand Central Terminal holiday fair at Vanderbilt Hall (late November through December) to pick up unique gifts or decorations.
Head to Bauman Rare Books with its two levels of beautiful, leather-bound books, many of them first editions. For that someone special on your holiday list who has absolutely everything, check out The Catcher in the Rye, inscribed by JD Salinger, for $85,000.
December: Frostburg, MD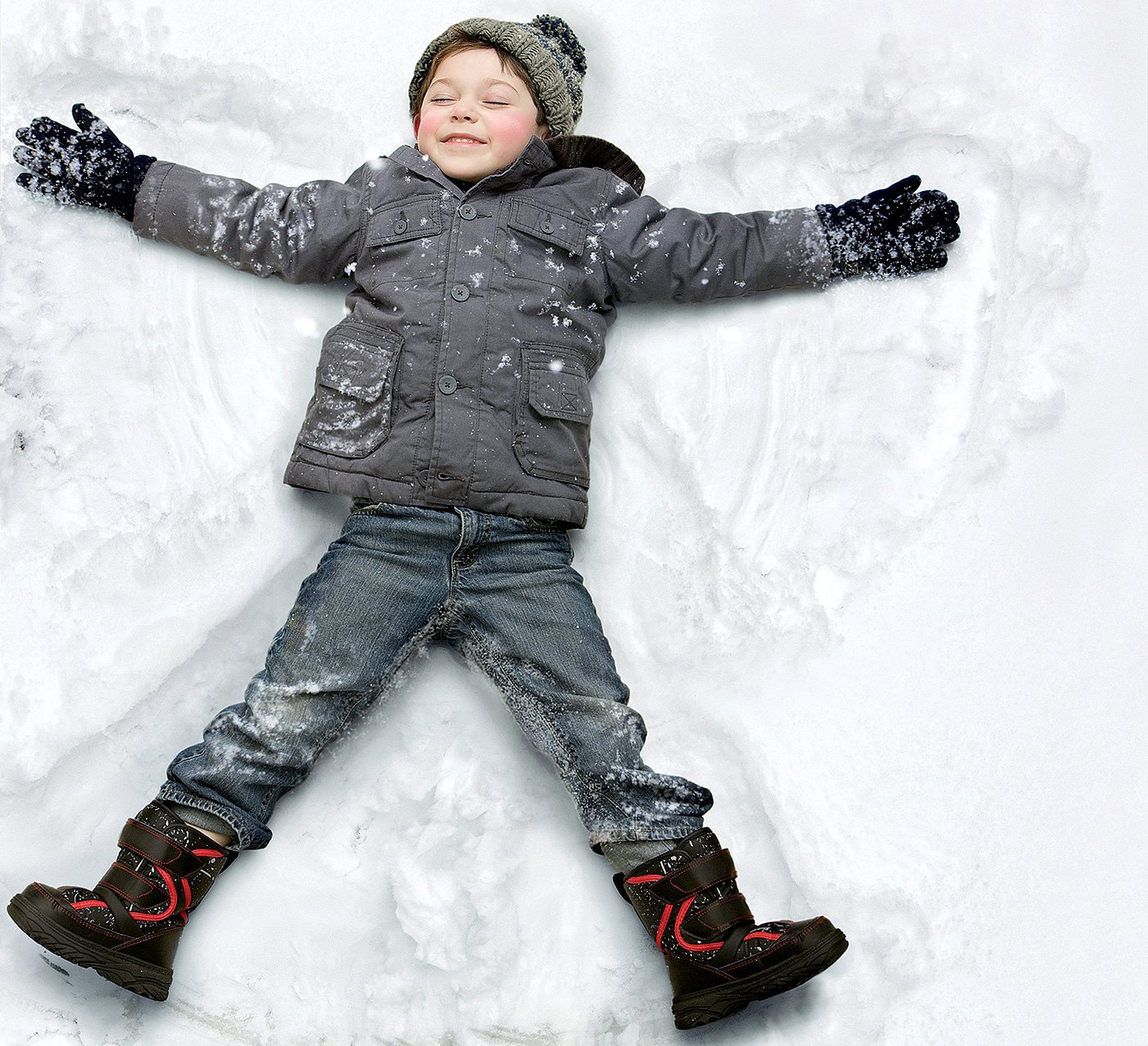 Distance from DC: 150 miles
The Kids Will Love
Thirteen miles of cross-country skiing in the wilds of Maryland, without the ski crowds at the more popular resorts. The remote location (surrounded by 700 acres of forest) makes it perfect for stargazing—make sure to check out the Frostburg State University planetarium nearby. Try activities like snow-shoeing or geocaching, which is like a modern-day GPS treasure hunt, or warm up around a bonfire.
Parent Perks
With down-clad beds and daily morning delivery of fresh muffins, the luxury two-story cabins are the best way to "rough it."
The lodge's restaurant—full of locally sourced, vegan and vegetarian options—also boasts an enviable wine list.
Venture out for a cheese-tasting at Firefly Creamery; the shop's location in charming Accident, Maryland, is a must-see. Local art galleries are worth a visit too; stop in at Saville and C. William Gilchrist in Cumberland.
January: Farmington, Pa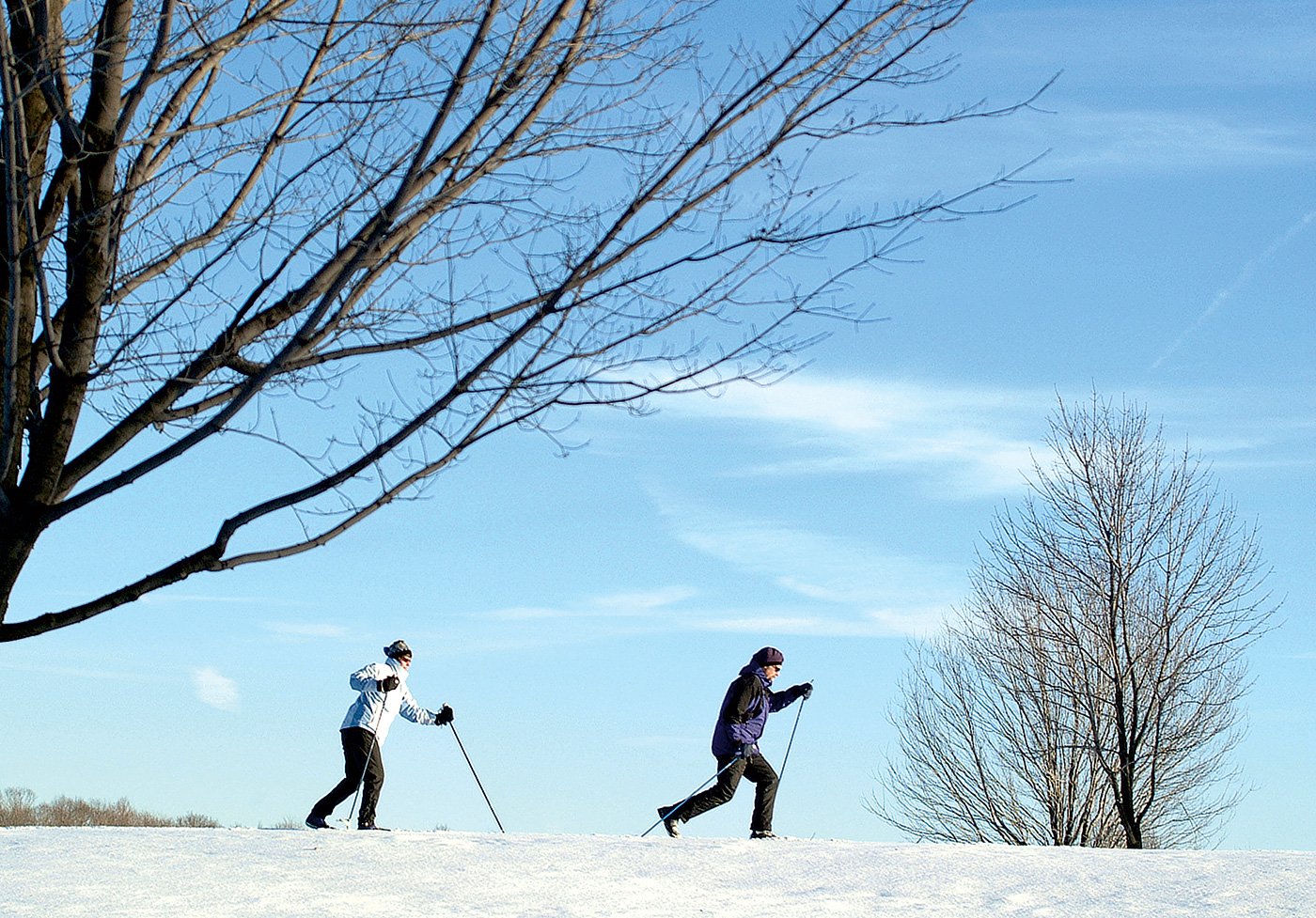 Distance from DC: 188 miles
The Kids Will Love
Endless winter sports activities, like skiing Mystic Mountain, snowboarding, and tubing. When they don't feel like venturing out, there's a bowling alley and arcade on-site, indoor pools, and a full gymnastics hall to burn off any extra energy.
Too tired to move? That's what the Kidz Spa is all about, catering to ages 5 to 15 with manis, pedis, and more. Your furry family members will be happy to tag along, too, thanks to Nemacolin's Pet Proud program.
Parent Perks
Stay at the Falling Rock area of the resort to make use of butler service that includes unpacking and packing luggage, and milk-and-cookie turndown each evening.
Little Tykes, Kid's Night Out, and Kidz Club programs accept children as young as six weeks for daytime and parent-night-out activities, leaving you free to hit the casino for date night until 10PM.
Don't miss the new Holistic Healing Center, which features customized therapies including acupuncture and traditional Chinese cupping massage.
February: Philadelphia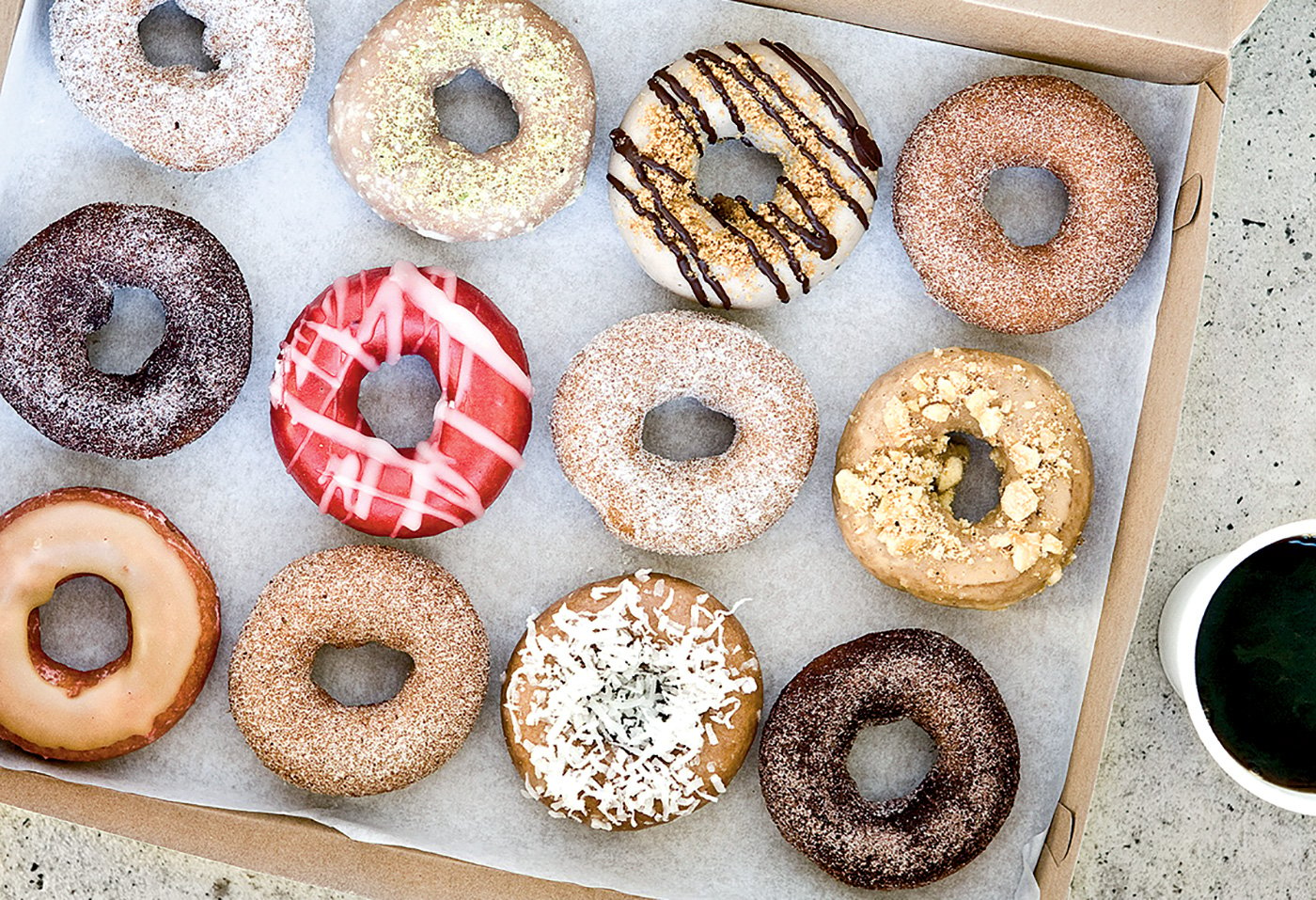 Distance from DC: 142 miles
The Kids Will Love
The Please Touch Museum, hands-down one of the top interactive museums in the country. Between the theater, puppets, storytime, music, dance, and a carousel—you may consider moving to Philly just to bring your kids here more often.
The Franklin Institute Science Museum packs in more fascinating experiments and head-scratching "did you knows?" than a school curriculum, and makes learning fun in the process. Grab a bite at Federal Donuts, the crazy-popular restaurant that serves mind-blowingly yummy doughnuts and fried chicken.
Parent Perks
Anything and everything at the Hotel Monaco. From the Japanese soaking tubs to the daily hosted wine hour (5 to 6) to in-room organic massages and yoga mats on request, this place knows how to make run-down mamas feel like new.
The Philadelphia Museum of Art is always worth a visit. And be sure to take time to explore Philly's booming food scene: Don't miss modern Israeli and Middle Eastern treats at Zahav and tapas at Amada.
March: Bedford, Pa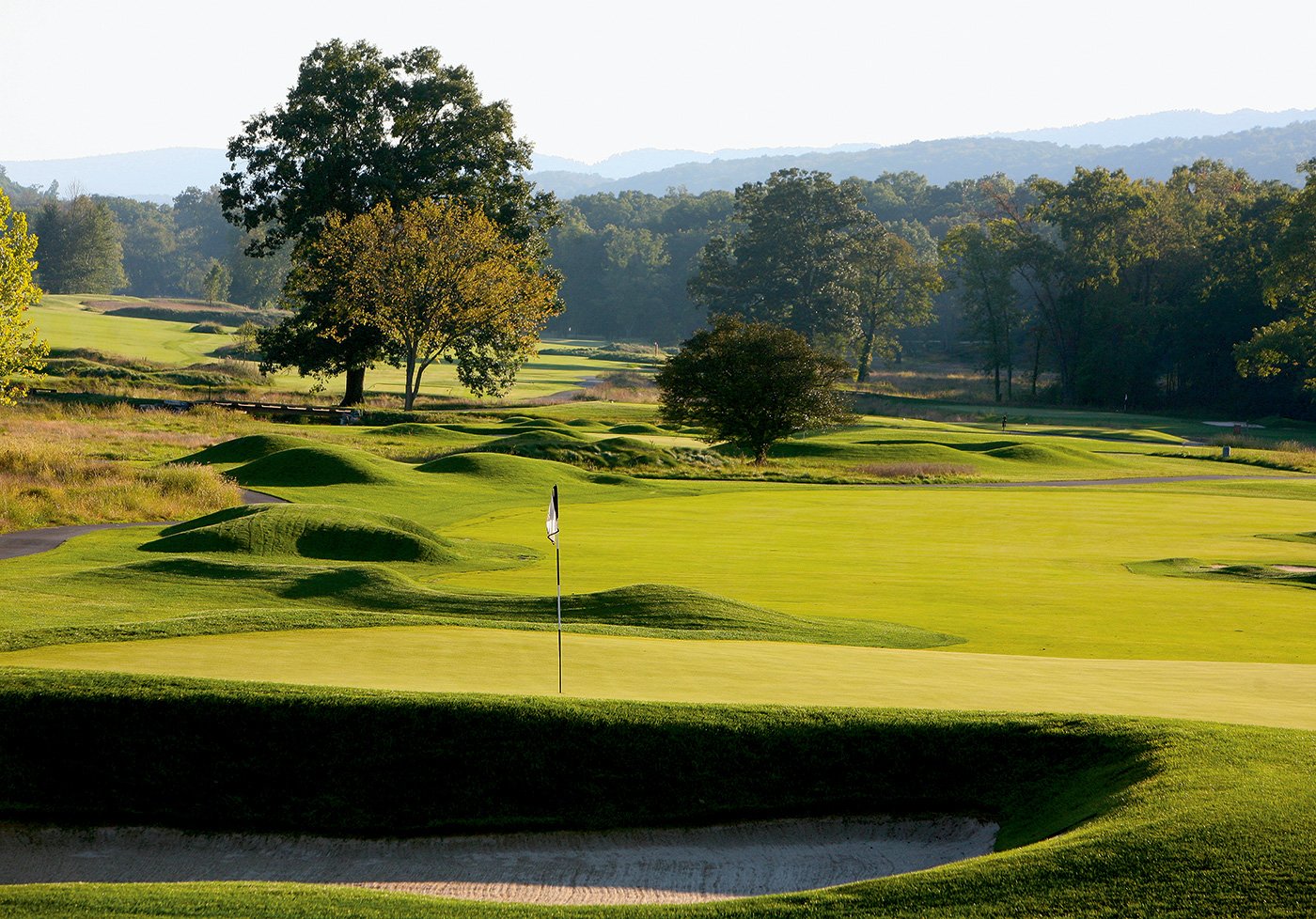 Distance from DC: 142 miles
The Kids Will Love
Off-roading (with Mom or Dad at the wheel, of course) through rugged terrain with stops at Red Oak Lake and Black Spring, then taking tea by the fire from 4 to 5 every afternoon in the grand lobby. There are plenty of great paths for hiking, but they're even more fun as part of a guided Segway tour. The 90-minute off-road trek for guests 100 pounds and over takes you all around the property. Another unusual treat is the heated spring-fed indoor pool—one of the first in the country, built in 1905—open year-round.
Parent Perks
A golfer's delight, the resort boasts one of the country's first golf courses, with views overlooking the Allegheny Mountains. The covered-bridge tours are dreamy—reminiscent of The Bridges of Madison County, but a whole lot closer than Iowa. Fourteen of these handcrafted beauties exist in the area, and the tour takes in the historic town of Bedford, too.
When it's time to unwind, try a yoga class or Bedford Baths, part of the mineral-spring offerings at the hotel's 30,000-square-foot Springs Eternal Spa.
April: Williamsburg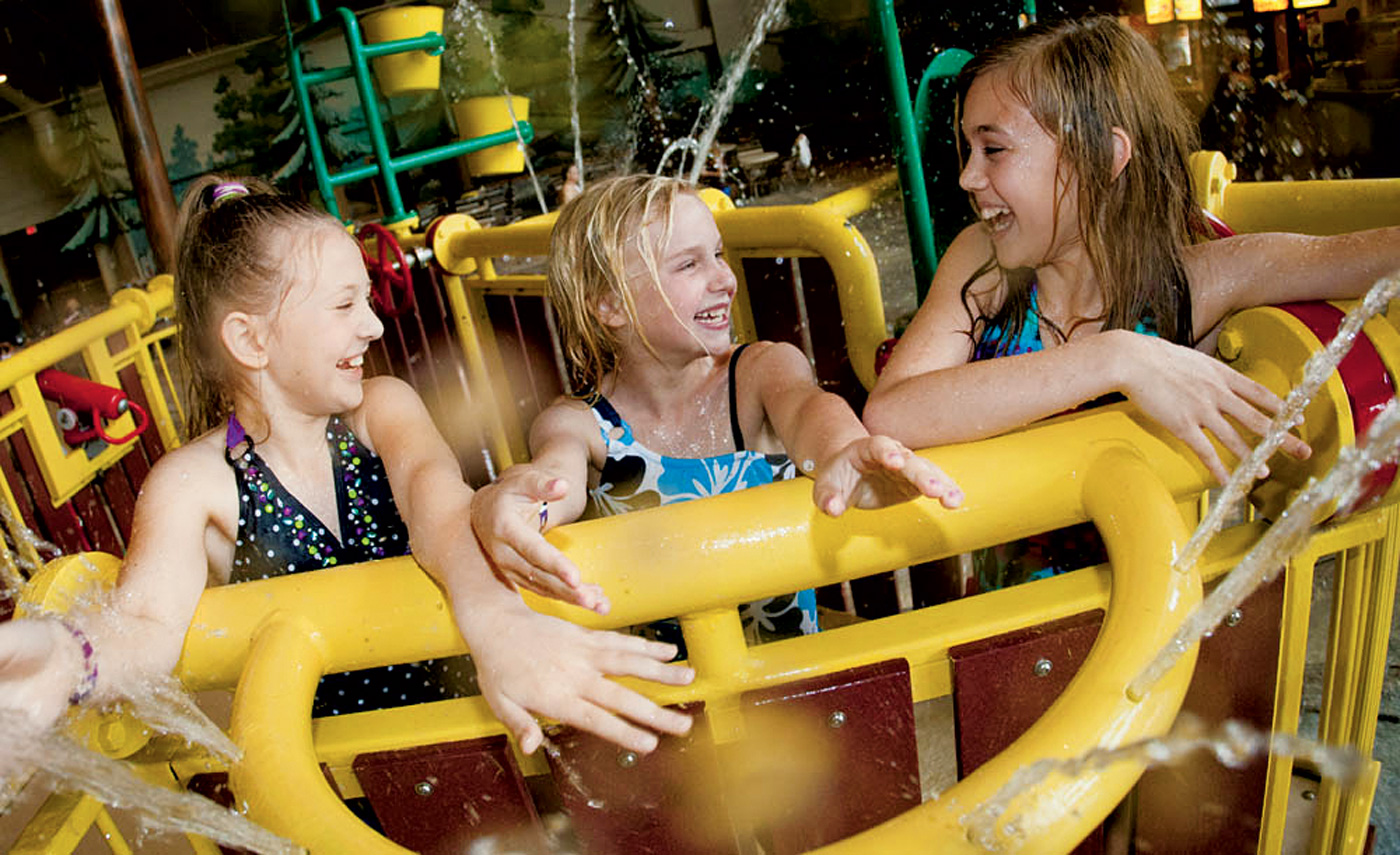 Distance from DC: 154 miles
The Kids Will Love
Great Wolf Lodge, a 405-room resort attached to an indoor water park that's exclusively for guests, with pools, slides, and water towers for every age (and the advantage of being weather-proof).
Save time for Waller Mill Park, which features over 2,700 acres of playgrounds, bike and hiking trails, and a lake for fishing, kayaking, canoeing, and pedal boating (rentals are available).
Parent Perks
Shopping and wine? Yes, please.
Hit the Premium Outlets for some fabulous steals at Burberry and the North Face, to name a couple, then browse collectibles and furniture at the Williamsburg Antique Mall.
Don't miss the Williamsburg Winery and foodie favorite Café Provencal, which is poolside at the winery's charming Wedmore Place hotel, a spot to remember for your next romantic retreat, sans kids.
May: Richmond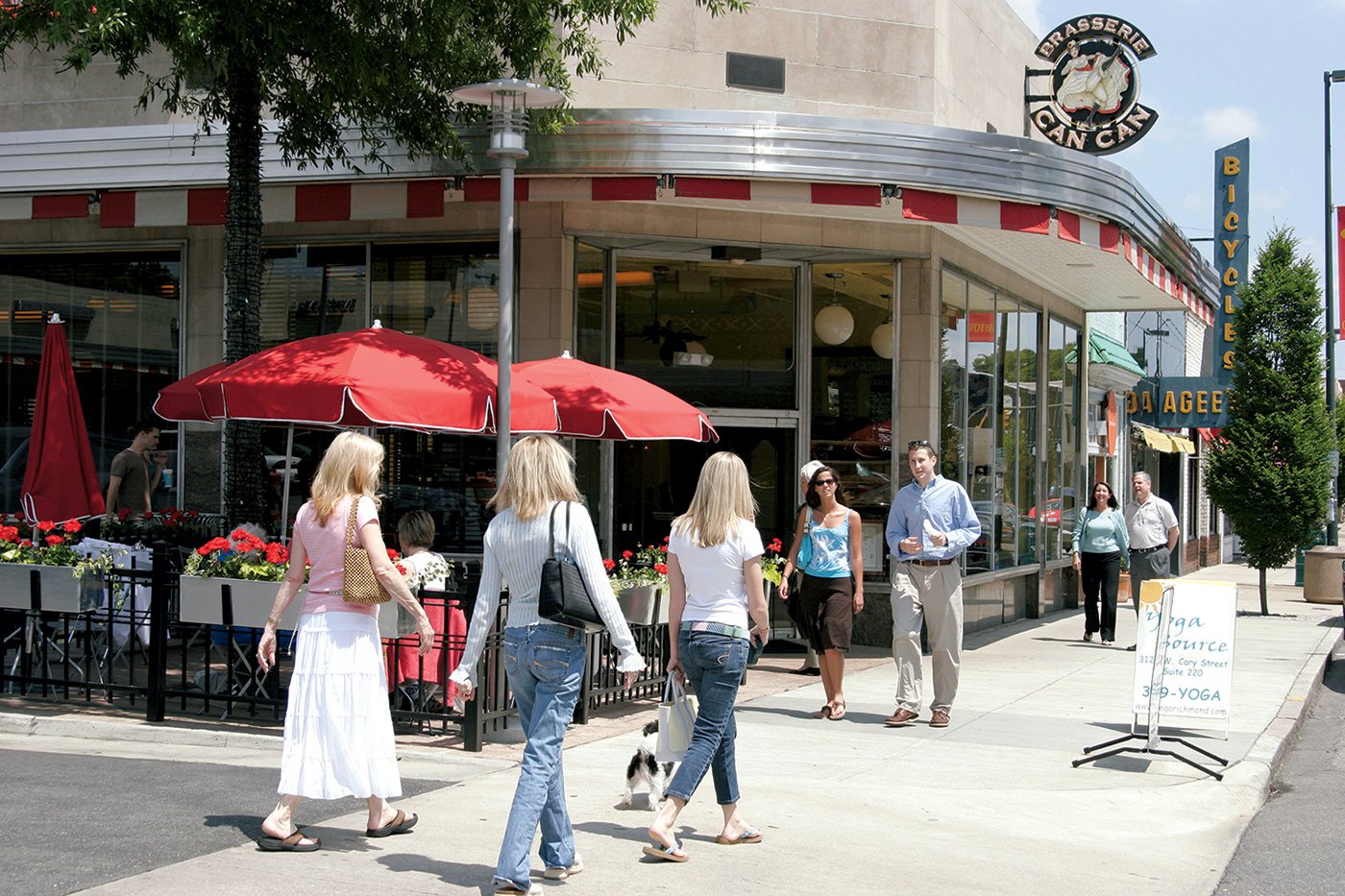 Distance from DC: 108 miles
The Kids Will Love
World of Mirth, a funky toy store that's like a Dr. Suess book come to life.
The Children's Museum of Virginia is full of hands-on sensory activities—water, sand, music, art supplies—for toddlers to big kids, while the Science Museum offers dome-screen movies and cool exhibits, from rats playing basketball to rocket ships.
Of course, there is that little matter of Kings Dominion, which no adrenaline junkie should miss.
To keep energy levels high, stop by Dixie Donuts for an apple fritter or a doughnut with vanilla cake inside, or cool off at Bev's Homemade Ice Cream, a local fave with homemade flavors like peanut butter and jelly.
Parent Perks
In a word: Carytown. The "mile of style" is lined with eclectic, locally owned boutiques and eateries, and is full of the type of little hipster gems that explain why Richmond is having a chic moment. Eurotrash carries fresh British designers like Yumi & Uttam and Ted Baker, while Clementine offers high-end, like-new consignment (think Tory Burch and Lilly Pulitzer), with sister stores Ashby and Clover catering to your fashionistas-in-training.
Can Can Brasserie is a find for brunch, with zucchini-bread pancakes, as well as mussels. Stop by Cary Street Café for live music every afternoon, and order a picnic to eat in the park.
June: Cheat River, Wv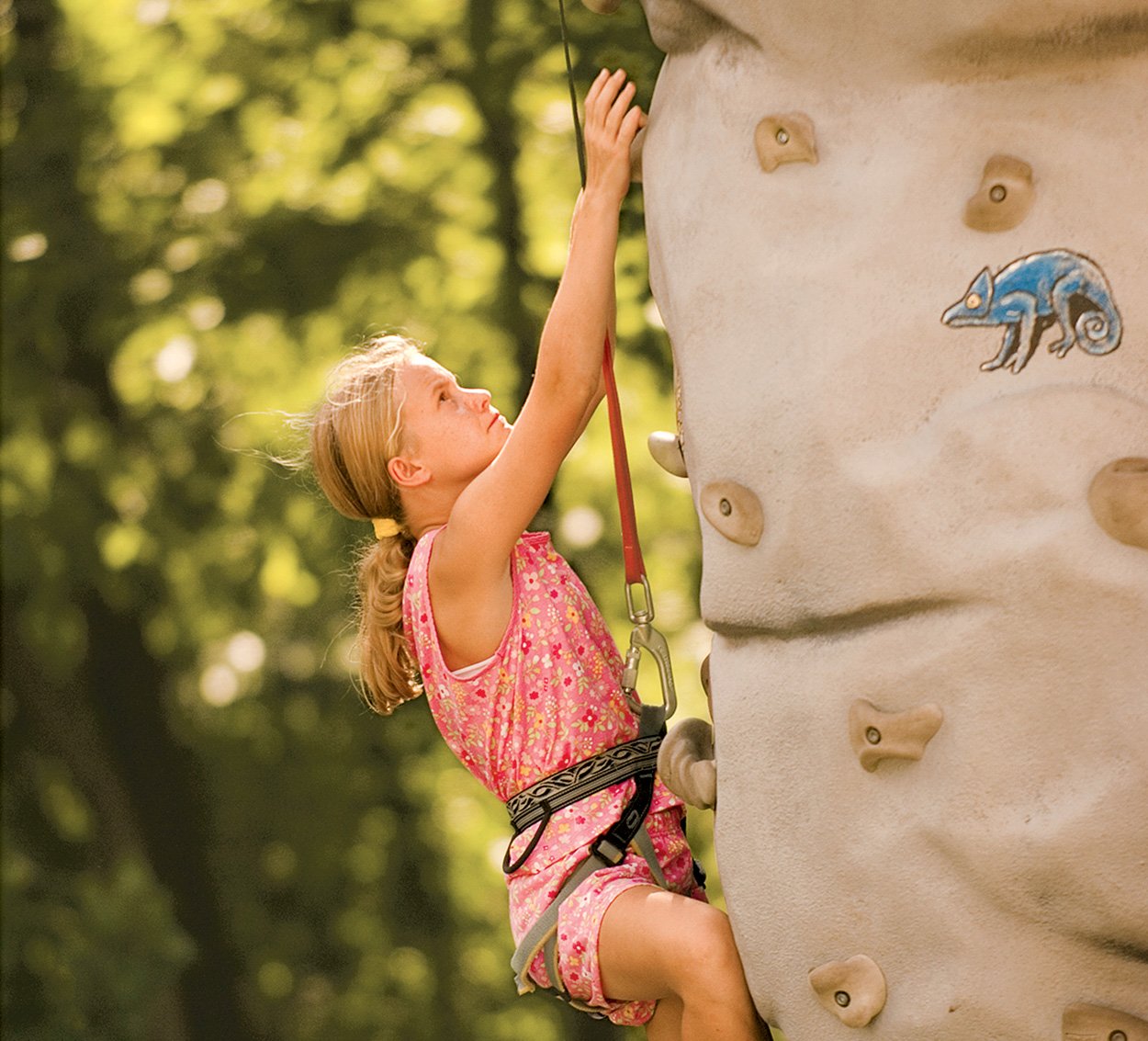 Distance from DC: 200 miles
The Kids Will Love
Whitewater rafting! Before you veto the notion, think of this as the Disney version of the sometimes-harrowing experience. Cheat River Outfitters offers special rafting excursions for kids as young as six, plus paintball, rock climbing, and a perfect rainy-day activity: caving, in which guides take visitors through undeveloped passages, sometimes on hands and knees.
Parent Perks
If you're the type who believes that nature has its limits, you'll enjoy getting cleaned up, warm, and dry at the Waterfront Place Hotel, a far cry from the rustic cabins you usually find at outdoor-adventure destinations (and a bargain at under $200 a night). Sign up for the culinary package, which includes a three-hour cooking class for two and Champagne, cake, and chocolate-covered strawberries delivered to your room.
July: Rehoboth Beach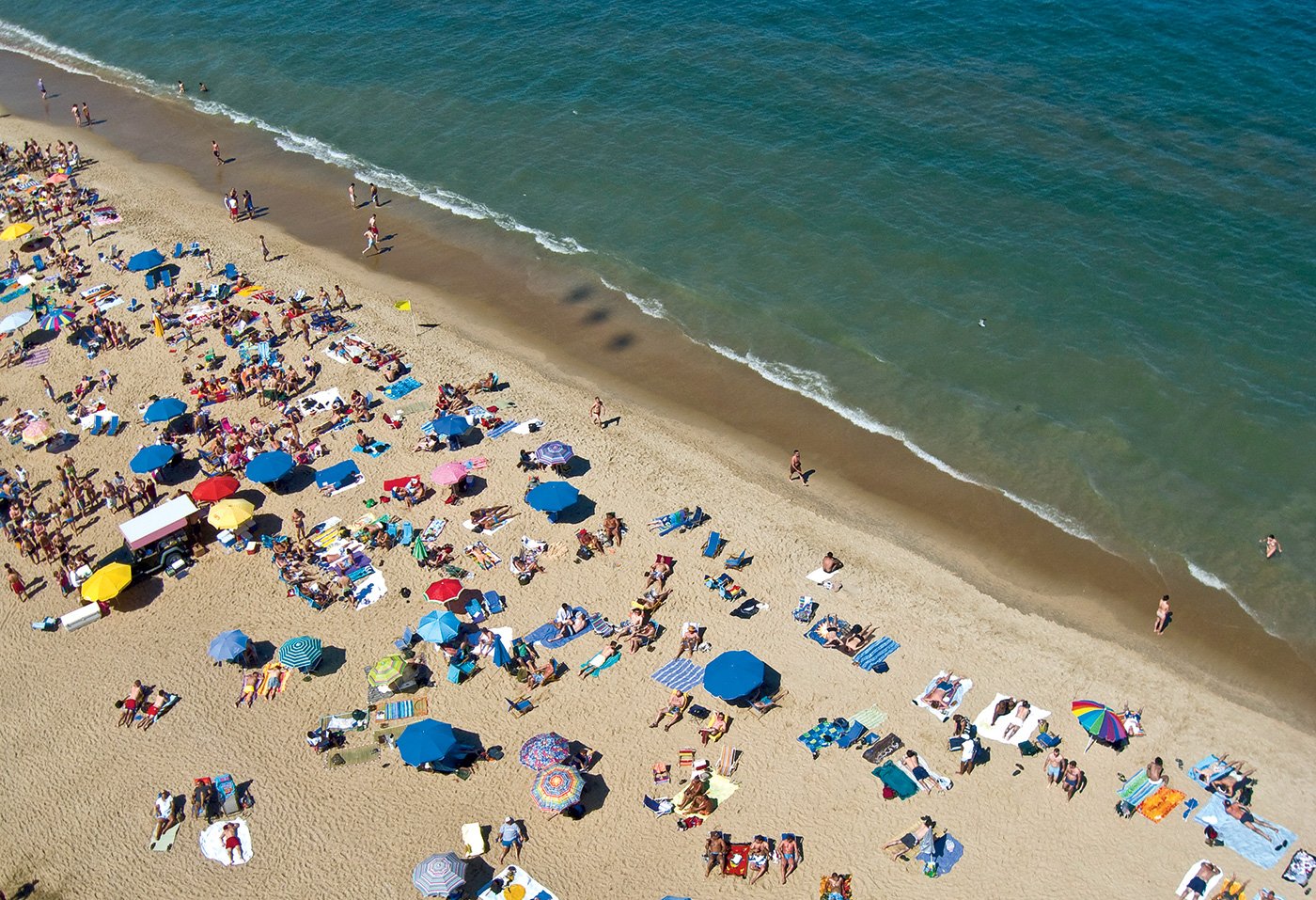 Distance from DC: 129 miles
The Kids Will Love
Miles and miles of family-friendly beach and a boardwalk that caters to the younger set. Fourth of July features a quaint parade at nearby Bethany Beach and fireworks over the water. Funland Amusement Park is a favorite, especially on rainy days, as is Midway Speedway Park, which features bumper cars, go-carts, and miniature golf. Just down the road at Cape Henlopen State Park in Lewes, there's plenty of kayaking, upright paddle-boarding, and pier fishing.
Parent Perks
A stay at the Bellmoor Inn & Spa (try the signature facial) or Hotel Rehoboth (you'll love the wine-and-cheese hour) is the antidote to generic beach-town hotels or houses that rent only by the week.
Golfers rave about Baywood Greens, described as the "Augusta of the North."
Make the short trip to Lewes for dinner at Agave, but go early—there are no reservations and lines can wind all the way around the building. The margaritas are lethal, and the Mexican food is so sublime, you'll think you ended up on the beach in Cali instead of Delaware.
August: Middleburg, Va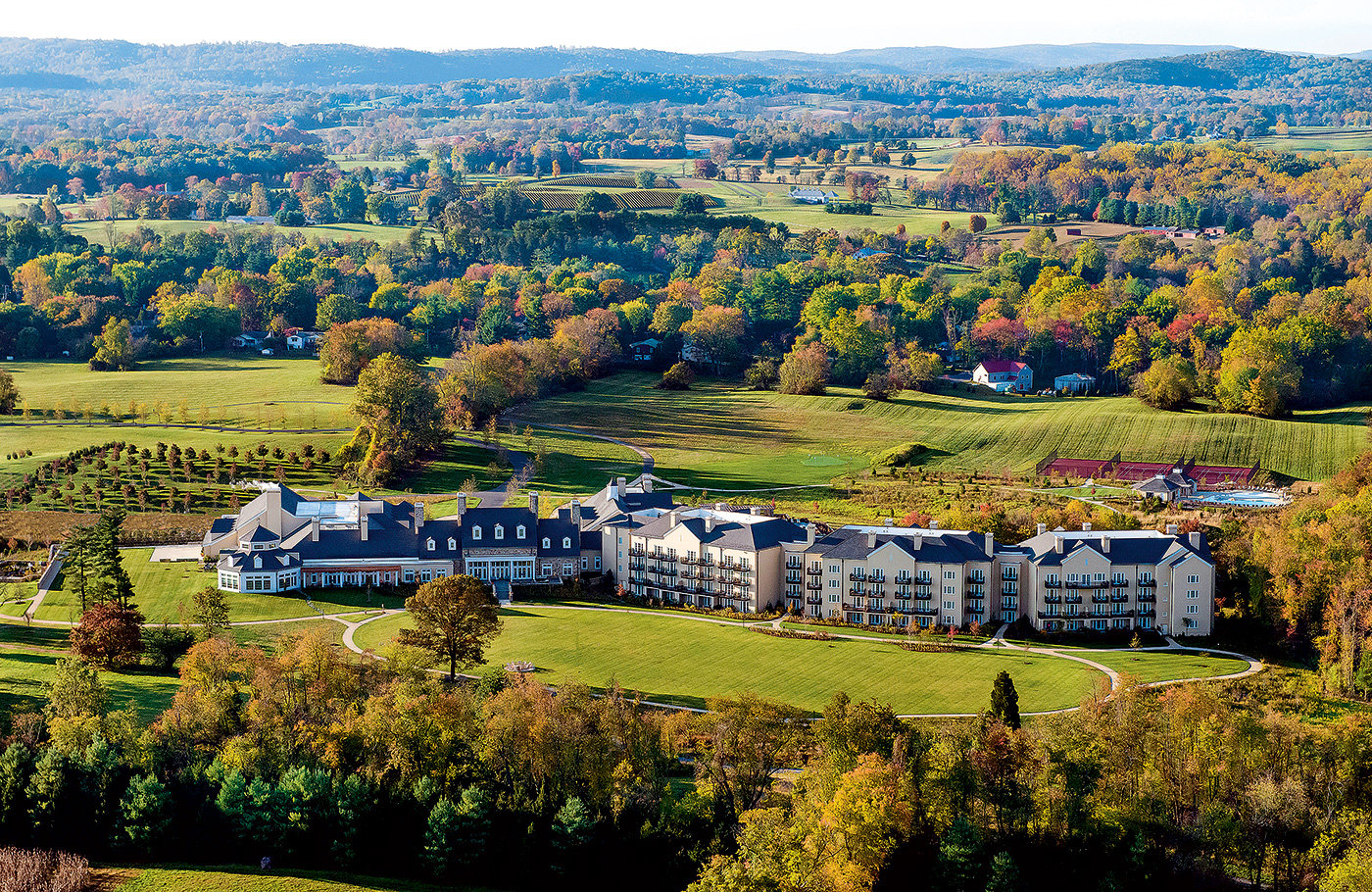 Distance from DC: 44 miles
The Kids Will Love
Treetop zip-lining and guided hikes where they get to make casts of any critter tracks they find, CSI-style. Once it's dark, they'll get to throw night-vision goggles into the mix.
Other daily activities at the new 340-acre retreat include T-shirt tie-dyes, bocce ball, croquet, ice-cream socials, corn hole—you name it.
Teens and tweens can enjoy cooking classes created just for them, and everyone in the family will love roasting s'mores in the resort's spectacular fire pits.
Parent Perks
As if feeling like you're a million miles away isn't perk enough, the resort's spa will make you forget that you go back to work on Monday.
Sunrise Yoga in the Stables is a must (how often do you get to greet the dawn in horse country while doing yoga?). Book any spa treatment just to get some QT in the stunning infinity pool.
Make sure to enjoy your own horseback riding lesson at the equestrian center, or muster the entire family for a horse-drawn carriage ride.
The resort features a trail that leads into Washington Street in Middleburg, where you can window-shop for antiques or feel like a true Southern belle while munching on shrimp and grits at the historic Red Fox Inn, built in 1728.