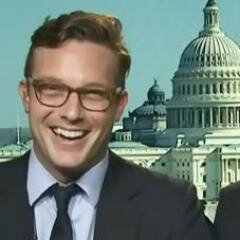 Benny Johnson, the former BuzzFeed writer who was fired in July after being caught as a serial plagiarizer, is finally going back to work Monday—for one of publications he stole from. Johnson is going to National Review as the conservative journal's first-ever social media director, Politico's Mike Allen reports.
Johnson was sacked for lifting material for his frothy BuzzFeed lists from a library of other sources, including his new employer. But his new boss seems to have gotten over that awkwardness
"Benny made a terrible mistake," National Review editor Rich Lowry tells Politico. "But he has owned up to it and learned from it."
Johnson will start out running National Review's social media accounts, and may branch out into "creative work of his own," Politico reports. Anything's possible.
Johnson's hiring might be seen as a good fit because of his pre-BuzzFeed stints at Breitbart.com and Glenn Beck's The Blaze. But while his red-state cred is in good order, his enthusiasm for Congress's institutional power and other power structures appear out-of-step with National Reivew's anti-establishment bent. Among Johnson's BuzzFeed clips are stories with headlines like "FDR Had The Greatest Childhood Ever," "7 Very Badass Things You Should Not Forget About Harry Reid," and an emotionally sincere (if not sincerely sourced) "Hooray for Washington." A quick glance at National Review shows no love for the creator of the New Deal, the Democratic Senate majority leader, or Washington as a haven political satisfaction.
We could tell Johnson he lives more times than his beloved catchphrase "YOLO," but we don't want to risk plagiarizing Ian Fleming.