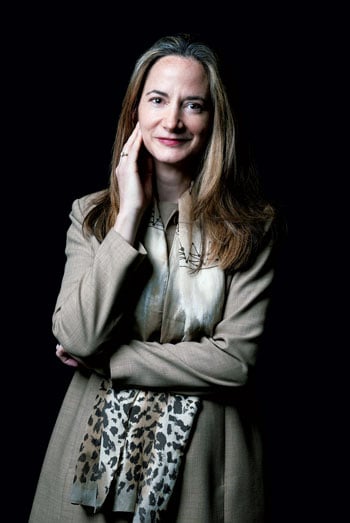 Early training: My mom had avian tuberculosis and emphysema and was in bed till I was nearly 15. Her crises helped me be even-keeled, to work through what was happening so we could get to the next moment.
Picking a major: At the University of Chicago, I took an honors physics class. The professor told me, "You should consider going into math instead of physics." He said the same thing to the other girl in the class. Later, I overheard him say, "I don't know what these women are thinking, doing physics." I thought, "That's it—I'm staying in physics. There's no question now."
Meeting halfway: I had an offer at MIT, but my husband, David, hated Boston. He had an offer at a company in Atlanta, but I didn't like it there. On the way south, we stopped in Baltimore and both liked it, so we thought, "Why don't we try Baltimore?"
Branching out: We found this bar in Fells Point. There had been a drug seizure there—drinks were still on the bar. We bought the building and opened Adrian's Book Café. As a business owner, you depend on your community. I learned how to be a good citizen.
Leaning in: Sheryl Sandberg seems to say women need to be more like men. I'm not sure. What I can do at the CIA is create a better environment for diversity. I have to push aside the crises of the day to spend time on issues that make people's lives better.
This article appears in the September 2014 issue of Washingtonian.