We're not sure if Dan Snyder read our free advice on how to manage the media explosion when his football team finally ditches its dictionary-defined racial slur of a name, but even if he did, retiring the moniker is only half the equation. There's no shortage of suggested replacement names—heck, Snyder briefly owned the trademark on "Washington Warriors"—but coming up with a term to replace an 81-year-old title is a tall order.
But one ex-pat fan has the right idea: put it to a vote among the team's faithful. Brian Thurber, who grew up in Bethesda cheering for Joe Gibbs's Super Bowl-winning teams, has a website where fans can suggest new names and logos for their beloved Washington NFL team. Thurber's site, DskinDC, already features more than 20 potential new team names and about a dozen user-generated logos. While the names and logos are very different from the controversial branding football fans are used to, the logos all retain the familiar burgundy-and-gold color scheme while nearly all of the names tap into Washington's culture. The current leader: "Washington Generals," featuring a stylized bust of George Washington over a pentagon.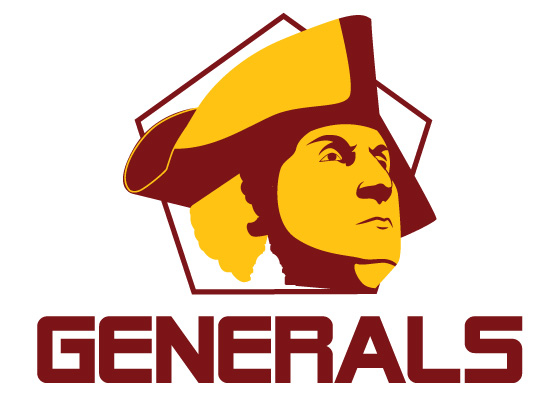 The other suggested logo for the Generals looks a bit like an outdated bank logo.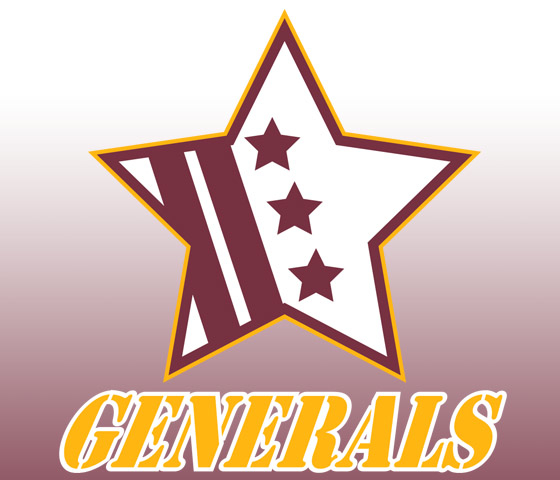 Thurber's in a growing, but still-small minority—a Sports Illustrated poll released Wednesday found that 25 percent of football fans think Washington's team should change its name—but his site aims to include more fan voices in a debate currently led by strongly worded letters and dead-on-arrival congressional resolutions.
"It wasn't until after 2000 that I really started to understand how offensive the name was," Thurber tells Washingtonian. "And of course that was because of the work of thousands of activists who have worked for decades to raise awareness and change the minds of fans like me. These days, even though I still catch myself saying 'Redskins' from time to time, I'm downright embarrassed of the name. I certainly look forward to the day when we have a new name and I can root for the team without misgivings.
Thurber's personal favorite is the "Washington Redtails," a nod to the Tuskegee Airmen, who were nicknamed "Red Tails" during World War II. (DC Council member David Grosso made a similar suggestion in April 2013.)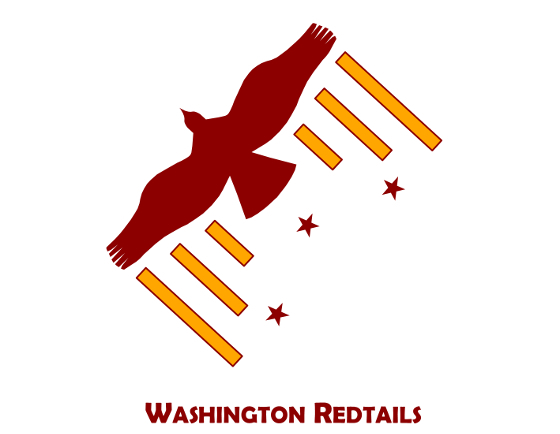 There are a couple other proposed designs for Redtails.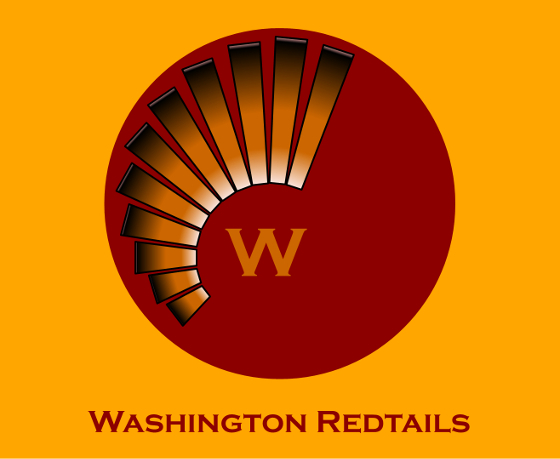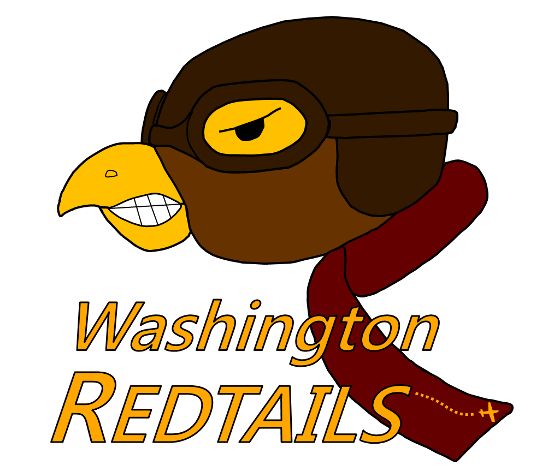 At least one visitor to Thurber's site proposes repurposing the old "Senators" name for gridiron purposes.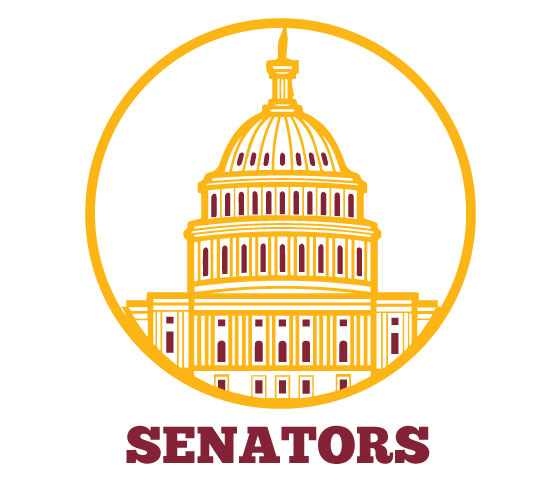 The "Washington Monuments," featuring a pack of sharp-toothed landmarks, should probably get a few more votes.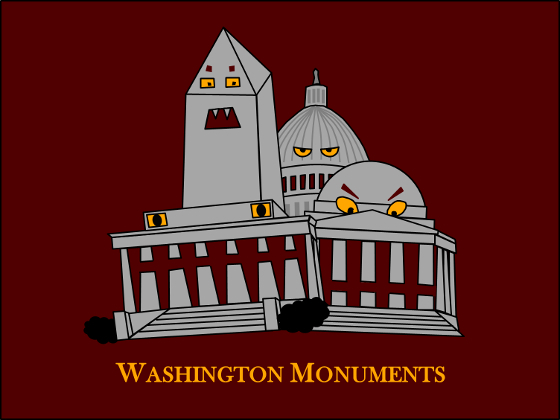 "All you have to do is imagine a world where DC football is named something different and a new pro sports franchise tries to name itself 'Redskins'," says Thurber. "It's laughable."