The winning design for one of Washington's most ambitious public-space projects ever envisions an amphitheater, farm plots, playgrounds, and fountains—all suspended over the Anacostia River. The organizers behind the 11th Street Bridge Park, which is intended to replace the old Anacostia-spanning bridge with green space, are going with a plan submitted by an architecture team from Philadelphia-based Olin Studio and the Dutch firm OMA.
The Olin-OMA design beat out three other finalists for the $40 million project, which aims to turn an abandoned piece of infrastructure into a sweeping, aerial park, much like New York City's High Line Park. The original bridge that connects Anacostia with the rest of DC was recently replaced, leaving a 49-year-old roadway primed for repurposing.
In their design, Olin and OMA envision a river-crossing park that includes a café, multi-leveled terraces and balconies, bike paths, and "interactive" art exhibits focusing on Frederick Douglass. There are also plans for water features like rain gardens and waterfalls, a boat launch, and even an urban farming zone.
Funding for the planned park comes from a public-private partnership, with the District government chipping in $14.5 million, according to the park's organizers. See a few more renderings below.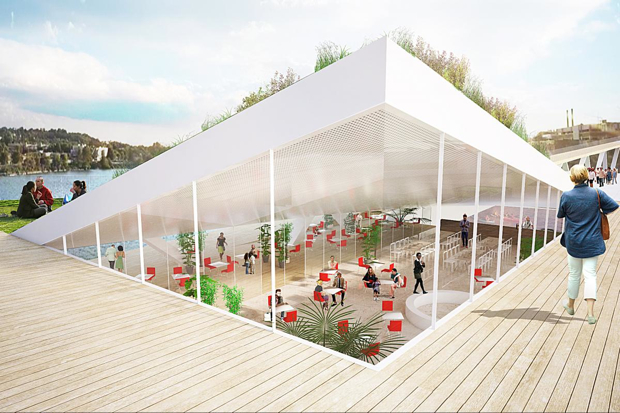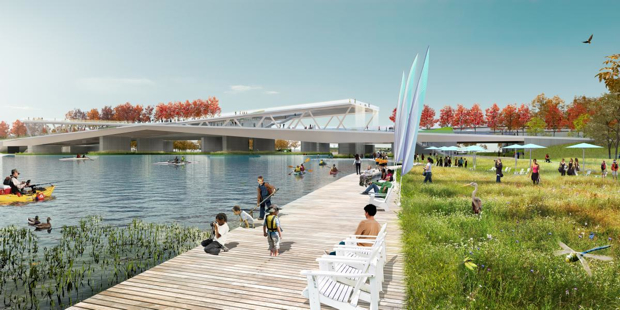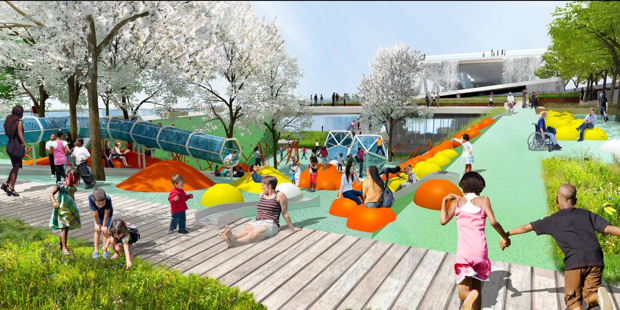 Find Benjamin Freed on Twitter at @brfreed.