If there are two things hard-working Washingtonians can't get enough of, it's coffee to start the day and cocktails to finish. Slipstream, opening Monday on 14th Street, brings them both together. Owners Ryan Fleming and Miranda Mirabella want to create a service-oriented space for both brews and booze that takes stresses such as big crowds and pretentiousness out of the equation.
"Slipstream is the area of resistance between two objects, " says Fleming. "We want to reduce that resistance. Every guest has their space, the attention of a bartender or server."
Here are five things to look for at the sleek cafe.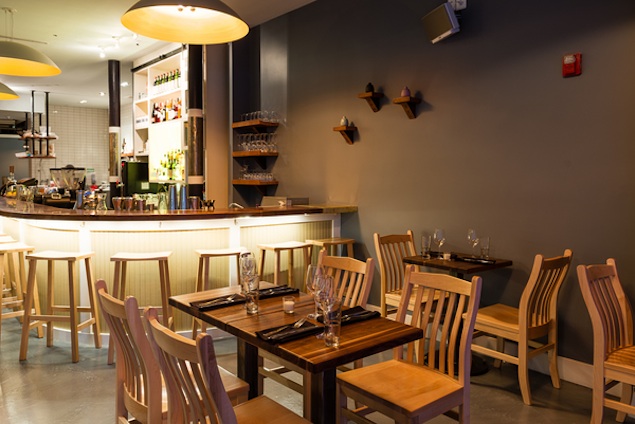 The service: Personalized, but not precious. The goal is engaging, one-on-one interactions, but not the kind where staff spends ten minutes in a corner perfecting their latte art. To this end, all the equipment is minimalist or located under the seating counter, so bartenders can interact with guests without a giant espresso machine blocking the way. Those grabbing a coffee or meal to go can order in a designated area, while the rest of the 48-seat space operates like a sit-down restaurant/speakeasy, meaning no standing three-deep for beverages at the bar.
The caffeinated drinks: Courtesy of MadCap Coffee. Slipstream will have the largest selection of coffees from the Michigan-based brewer outside the company's own inventory. Customized machines like automated pour-over systems make cups to order, while iced-coffee fans will find chilled brews on tap. Jazzed-up cups include concoctions such as espresso with house-made almond milk and a refreshing espresso tonic. Coffee nerds can go for limited-release brews, such as the Wilson Medina, named after the 24-year-old Colombian farmer who produces the coffee.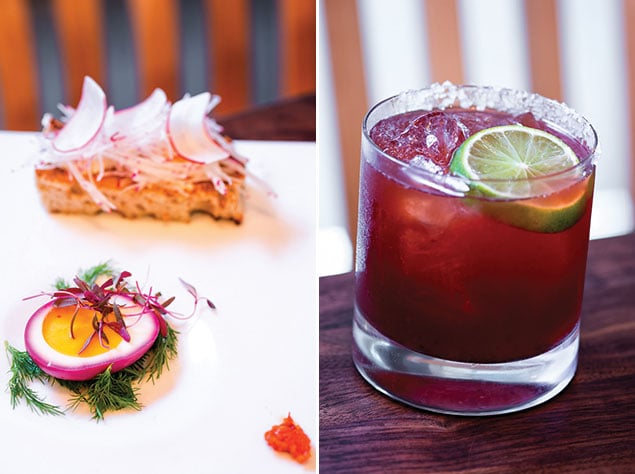 The inebriating drinks: Customizable. Barkeep JB Knapp oversees the bar program, which attempts to take some of the pretentiousness out of craft cocktails while still using small-batch spirits and interesting liqueurs. The menu starts with base liquors like gin or whiskey, and leads guests to various cocktails based on personal taste. Those looking for a less boozy sip can pick from a concise list of American and Japanese beers and grower wines (meaning the grapes are sourced from the estate that produces the bottle, not a plethora of vineyards).
The food: Eclectic. Chef Jonathan Bisagni, most recently of the shuttered Taan, created a cafe-style menu with several Asian influences (the toque also worked at Toki Underground and Doi Moi). Mornings bring fresh pastries like croissants and Japanese milk bread, alongside dishes such as thick-cut toast with braised pork belly and eggs or breakfast bowls with shaved asparagus, eggs, and radishes over rice. Bento boxes and sandwiches are served at lunch, while a small menu of bar snacks and dinner entrées includes beet-brined deviled eggs with nasturtium-butter toast, and tuna with butter ponzu and pickled mushrooms. Instead of mimosas at brunch, guests can sip creative cocktails like a bourbon julep spiked with Thai chilies.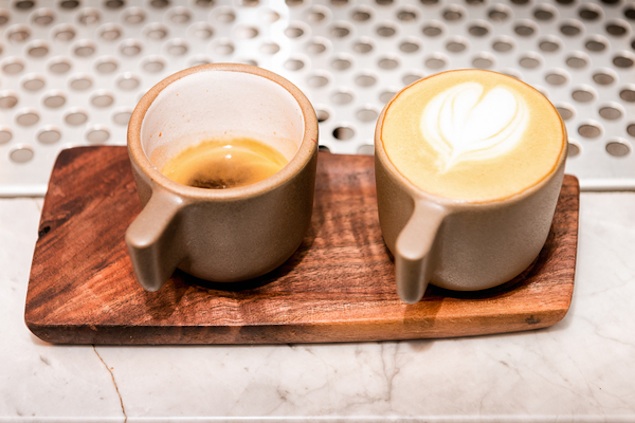 The wi-fi?: "We're going to be friendly, but we're not going to have wi-fi," says Fleming. Guests are more than welcome to linger with a paper—or their phone/tablet—but the goal for customers is to be engaged with the experience instead of their e-mail.
Slipstream. 1333 14th St., NW. Open Monday to Thursday and Sunday 7 to 11, Friday and Saturday 7 to midnight. The bar opens daily at 5.