The District will be home to not one, but two eateries operating in historic firehouses when Bloomingdale's Washington Firehouse Restaurant debuts Friday evening. The sister eatery to Shaw's Tavern sprawls across three floors of a Spanish Colonial-style building that was occupied by Old Engine Company 12 from 1897 to the early 1990s. Here's what to look for at the American bar and restaurant.
The food: Homey, with some unusual quirks; think shrimp deviled eggs tinted black with squid ink, or brunchtime "breakfast lasagna" layered with sausage gravy and eggs. Chef Peter Prime most recently held a sous chef position at Equinox, and built an American menu with an emphasis on pots of mussels, steaks—including several Wagyu options—pizzas, and lasagna. A few Southern items also dot the lineup, including St. Louis-style pork ribs, and fried chicken with bacon and maple jus.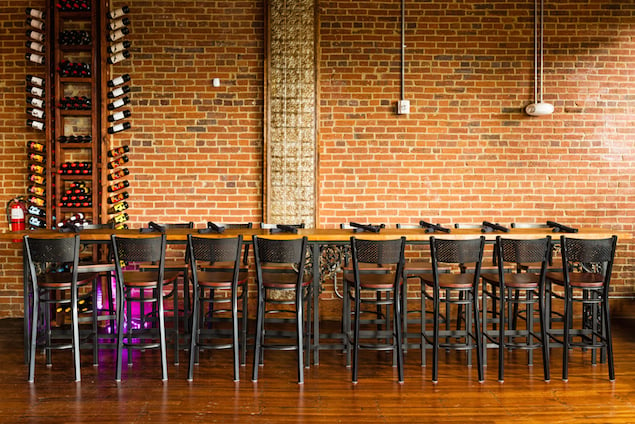 The fireman pole: Unfortunately not open for guests to slide between floors, but you can grab drinks around it in the bar area. The shiny gold fixture extends through the second floor, which formerly served as living space for the firemen. Now the room has been transformed into a party/banquet area with room for 200 (though the original brick walls remain throughout the structure). A third level may be turned into private event space in the future. There's also a outdoor courtyard—formerly stables—for sipping beers in warmer weather.
The happy hour: Offered on Sunday. During football season you'll find half-price draft beers and a $9 pound of wings coated with traditional Buffalo sauce, five-alarm spice, or ginger glaze. Weekday happy hour runs from 4 to 6, including opening night, with $2 off all drafts, house wines, and rail drinks. Tuesdays bring half-price pizzas.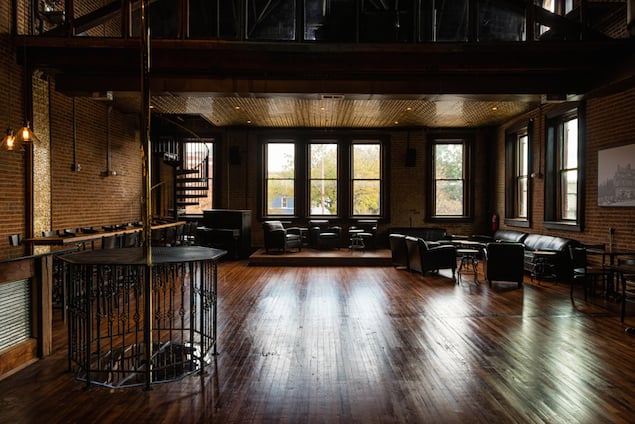 The fun fact: A spiral staircase was originally built in the 1800s to keep horses from climbing to the second-floor living quarters, which was kept warm during cold winter months. A replica now stands next to a piano in the banquet room.
Washington Firehouse Restaurant. 1626 North Capitol St., NW; 202-299-9128. Open daily for dinner 5 to 11, Saturday and Sunday brunch 10 to 3; weekday happy hour 4 to 6; limited bar menu available 11 to close.