Even in Washington, where residents are keenly aware of bureaucracy's ironies, no one would let red tape strangle a moral principle, would they? Well, yes. In leafy Chevy Chase DC, Advisory Neighborhood Commission member Gary Thompson recently proposed removing the name Francis Newlands from the fountain at Chevy Chase Circle, a spot of National Park Service turf bisected by the Maryland/District line.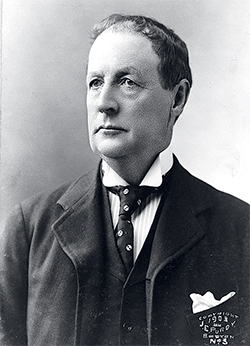 Newlands, a Nevada politician and a real-estate investor, founded Chevy Chase in 1890 and insisted that African-Americans and Jews be precluded. Racial covenants were outlawed in 1948, but plaques honoring him on the 1933 fountain remain in place. "I just go, 'Ew, why do we have this here?'" says Thompson.
The answer, fellow ANC members told him at a December meeting, is that scrubbing the name would be a huge hassle. "The only way to change it would be an act of Congress," said Rebecca Maydak before voting no.
It would actually take more than that. First, any ANC resolution would likely need to be buttressed by a DC Council vote. Then the District's Historic Preservation Office would need to petition the park service. These obstacles—as well as a general cynicism that had chatterers on the Chevy Chase DC listserv cheekily suggesting the fountain be renamed for Kim Philby, a sometime resident and Cold War double agent for the Soviets—mean Thompson will likely never see his proposal enacted.
There may be, however, a force greater than bureaucratic inertia. Thompson acted after stumbling on a six-year-old memo from retired attorney Edward Sisson objecting to the plaques. Sisson says bureaucracy is no match for spare time: "What the hell else am I going to do?"