Wednesday night, at 7, Pascale Sigal stood outside of the Newseum with her two children, Leah and Jeremy, holding signs that read: "Je Suis Charlie." Sigal, a French native who has been living in McLean for nearly a decade, was rattled by the events on January 7, where a satirical magazine was attacked and 12 people were killed. She wasn't angered or heartbroken the same way others around her were.
The attacks on Charlie Hebdo were personal—Sigal knew Bernard Maris, one of the victims.
Maris, 68, was a columnist for Charlie Hebdo. He was also a beloved economics professor, who taught Sigal in Toulouse, France. Nearly a hundred French natives, students, activists, and area residents shouted his name into the crowd Wednesday night, along with the names of the massacre's 11 other victims. "Nous sommes Charlie! We are Charlie!" people called in response.
"The attack was despicable," said Sigal. "We're not going to stop supporting freedom."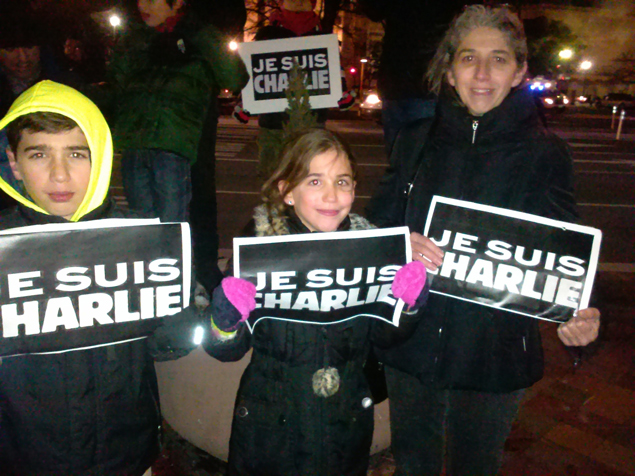 Chloée Ponchelet, who works for the Fund for Global Human Rights, was another French native among the crowd. She found the world's support for France uplifting, but she worried that it could lead to discrimination against Muslims.
"It's happened before, and I fear it may happen again," Ponchelet said. "All I hope is that the anger against this senseless act doesn't lead to stupidity and intolerance of an entire group of people."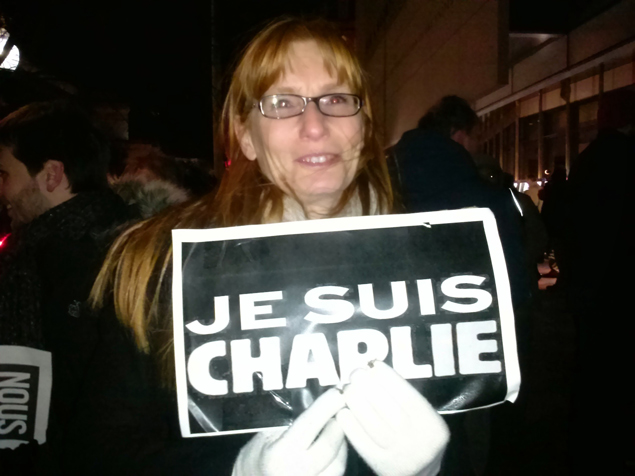 French citizen Hugues Marsae also wanted to promote tolerance and unity.
"We're all in this together," Marsae said. "They're attacking our freedom, our values. We need to keep away from stereotypes and assumptions, and remain united."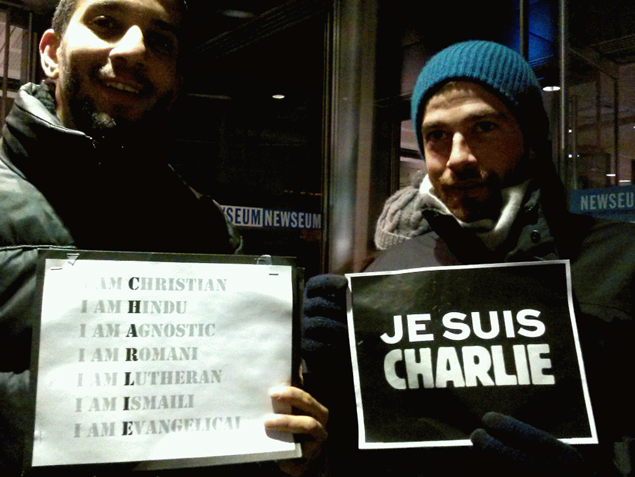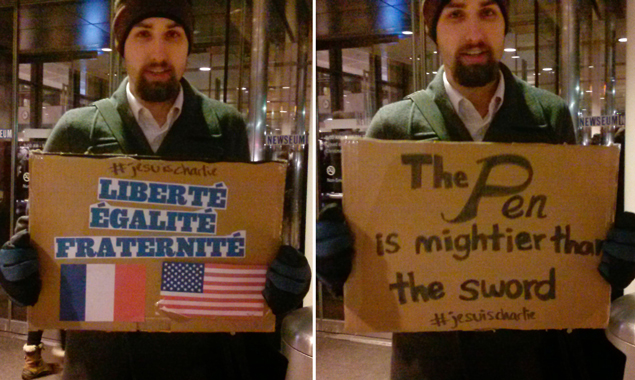 "Let's show them that all democratic nations can unite," Marsae said. "We may not agree always agree on matters, but in the end, we all share the same values. We cannot abandon our values because of anger. We cannot go backward."