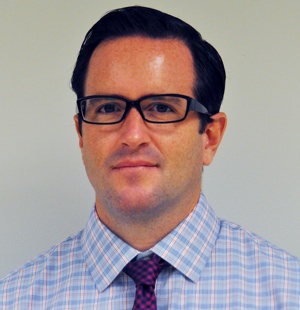 NBC Nightly News anchor Brian Williams is under verbal and ethical fire today after being caught embellishing an anecdote from the early days of the Iraq War about riding in an Army helicopter that took enemy fire. It's a story the newsman has told at least seven times. Turns out, though, it wasn't entirely accurate: Stars and Stripes reporter Travis J. Tritten spent the last few days interviewing members of a Chinook crew who were there in March 2003 and did take damage from a rocket-propelled grenade and made an emergency landing, while Williams tailed them in a different flight that landed an hour later.
Williams apologized on last night's Nightly News broadcast, but the veterans Tritten spoke with still aren't satisfied. In a quick interview, Tritten, who lives in Falls Church and joined Stars and Stripes's DC bureau last year after stints in Japan, the Philippines, Iraq, and Guam, tells Washingtonian how he got tipped off to the truth of Williams's war story, and why there might be more fallout to come.
When did you start working on this?
This incident started with the NBC broadcast last week when Brian Williams went on the air and flatly stated he was aboard the Chinook that was forced down by enemy fire during the Iraq War. Immediately after, there were these veterans who saw this. It opened an old wound for them. There was a lot of anger and resentment. There were some threads on Facebook. I started looking into these people were and it turned out these were the soldiers who were on these aircraft. We also tapped into our own archives. This incident was the first day of combat for these Chinook units. The war had started about a week earlier.
But Williams has been telling this story for 12 years. Why did it take so long for him to be disproven?
These veterans, they told me they've been mad for a long time. Their perception was that it has been misreported from the first time Brian Williams said it. Over the years you can find mentions of it, but this last time I think pushed some of them over the edge.
Did you see CNN's story with another pilot who said that while RPG hit the lead helicopter, the one Williams was in was still hit by small-arms fire?
We're trying to sort this out. We're looking into [Rich] Krell (the Chinook pilot who spoke with CNN's Brian Stelter). The fact of the matter is that we interviewed five different soldiers. We're confident our story is accurate. The story that this pilot—who we didn't talk to—told CNN does not mesh with what I was told by these other soldiers. We're looking into why that is. The story Krell told does not fit with the basic facts I heard from five people who were there at the time.
Who are these guys?
Most of them are retired now. One guy's a business owner, one guy works for a defense contractor. One of our primary sources (Sgt. 1st Class Joseph Miller) is still active duty. They're just typical veterans and they took it very personally. The rocketing of this helicopter was a very traumatic and life-changing incident for them. For someone else to claim to be a part of it was just offensive to them.
Is there still more to come in this?
Obviously we want to figure out this pilot, how his story fits into what he's been told. I don't know if there are any long-term ramifications over at NBC.
Brian Williams casts this kind of everyman persona when he does the news. What was your impression of him?
My impression of Brian Williams is that of everyone else. He was very cordial and he spoke on the record to me. He was saying he's very distraught over this and he was having a hard time understanding why he made this mistake. He sounded sincere to me. He was open and cordial and was telling me that he made an honest mistake.
What did you think of the statement he made on the air last night?
I think the statement and apology he gave, he did correct the most glaring factual error in his story. The veterans I talked to in my story were happy to see that. But I think he could have done a better job of clearing the record and laying out the facts. Maybe they could have done some more reporting on this and done what we've done.
Find Benjamin Freed on Twitter at @brfreed.