Chris Burns, the president of Ashburn-based Old Ox Brewery, says Red Bull is giving his young business "one hell of a corporate wedgie" in the form of a complaint with the US Patent and Trademark Office that claims Burns's company is ripping off the ubiquitous energy drink. Red Bull last week filed with the Trademark Trial and Appeal Board its official opposition to Old Ox's name and trademarks, arguing that "an 'ox' and a 'bull' both fall within the same class of 'bovine' animals and are virtually indistinguishable to most consumers."
Red Bull GmbH is an Austrian conglomerate that sold $6.5 billion worth of energy drinks in 2012. Old Ox is a brand-new brewery that shipped its first beers to Northern Virginia bars and restaurants last July. But the bullying started a few months before. Burns tells Washingtonian he was first approached by Red Bull's representatives about ten months ago when Old Ox was still formulating its recipes and testing out logos.
"They basically called us with what were, at the time, minor concerns about the logo and some things they had seen on our temporary website," Burns says. "We didn't think it was a big deal. Part of our temporary logo was 'No-Bull Beer.' We didn't really like the slogan."
But Burns says Red Bull came back a month later with a host of other, more unreasonable demands. "They wanted us to sign an agreement that we would limit the use of our brand, like not using the color red," he says.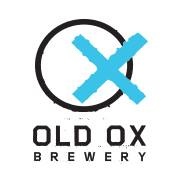 Red Bull also demanded that Old Ox not produce any soft drinks, like root beer, which is a fairly regular thing for small-batch brewers to make. (Another Ashburn brewery, Old Dominion, makes a well-regarded root beer using locally harvested honey.)
"That's not something we were willing to do," Burns says.
Martin R. Greenstein, a California-based lawyer representing Red Bull, declined to comment for this article.
In its notice of opposition, filed January 28, Red Bull's biggest sticking point is the supposed ox-bull confusion, hinging on the fact that an ox is just a bull that's been castrated. Perhaps that's something Red Bull aficionados think about while they're guzzling their sickly sweet and liberally caffeinated energy drinks, but claiming the entire Bovinae subfamily, as Red Bull appears to be doing, is a stretch.
"Apparently Red Bull has little faith in the ability of consumers to distinguish between various classes of bovine animals," writes Tim Sitzmann, a trademark attorney at the Minnesota law firm Winthrop & Weinstine. "That would include cows, bulls, oxen, yaks, bison, buffalo, steer, longhorns, and apparently antelopes."
Old Ox's lineup of eight beers, ranging from its flagship Belgian ale and rye porter to seasonal India pale ales, is currently available only in a handful of bars across Northern Virginia, like Alexandria's Virtue Feed and Grain. (The beers will start running on draught lines in the District in a few weeks.) But even if Red Bull thinks dimly of its customers, Burns trusts his to see the difference between the energy drink's logo of clashing bulls against a yellow sun, and his beer, which is marked by black-and-blue lettering.
"We have a text-based logo," Burns says. "It has an 'o' and an 'x.'" Moreover, bovines did not figure into the company strategy when Burns and his partners were starting up. Old Ox Brewery takes its name from Old Ox Road, a segment of Virginia Route 606 running between Loudoun and Fairfax counties.
There is one area Burns is willing to concede to Red Bull without question: "We are absolutely not producing energy drinks. We have zero interest in producing energy drinks."
Find Benjamin Freed on Twitter at @brfreed.