Sharon Feuer Gruber knows plenty about eating well even on a busy schedule, thanks to her job. As the cofounder of the consulting practice Food Works Group, Sharon examines all aspects of the food industry, including urban agriculture, nutrition education, hunger relief, and distribution of local and sustainable products. She also cofounded the Wide Net Project, an organization that supports hunger-relief and environmental conservation in the Chesapeake Bay region.
To make sure her family continues to eat well even when short on time, Sharon relies on having healthy options available at a moment's notice. She likes to use the beginning of the week to prep meal ingredients for the days ahead, ensuring a nutritious lunch or dinner can be whipped up in less than 15 minutes. She also admits to a daily chocolate habit, which she balances with early morning walks in Rock Creek Park a few times a week with friends—in pretty much any weather. "Making it a date with friends helps get me out the door so early in these colder months," she says.
Read on for a look at a typical day of eating for Sharon and her family.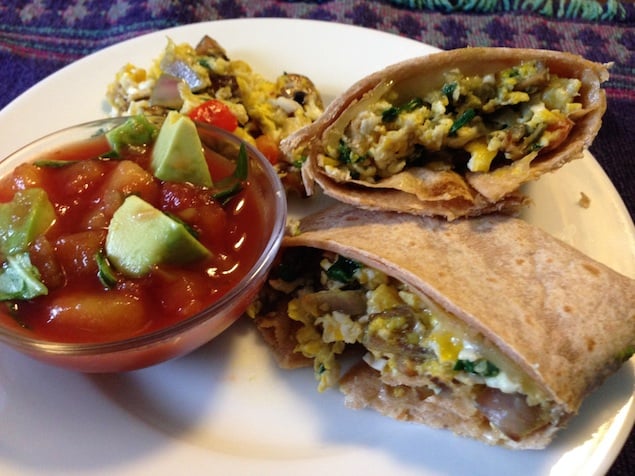 Breakfast: "The mornings are a blur in my home—the kids need to catch the school bus, and my husband and I are consistently not the best at packing their lunches the night before. I try to remind myself that eggs take less than ten minutes and leave us all feeling ready to face the day. This morning they got a quick wrap in a whole-grain spelt tortilla and a side of salsa with a little fresh avocado for an extra boost."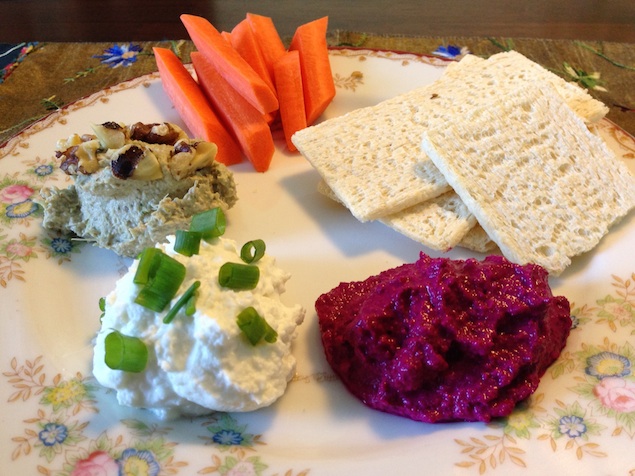 Lunch: "Nourishing meals happen at my house regularly because of two strategies in the beginning of the week: 1) chopping enough vegetables for most of the week, and 2) making a few great dips to go with them. The veggies in the morning's scrambled eggs were in containers in the fridge and ready to go. Same for most of my lunch. I made the garlic/goat cheese spread, walnut pesto, and beet-yogurt dip a couple of days prior. I needed only to scoop the dips onto my plate, add (optional) garnish, chop up a carrot, and accompany with some crisps. This is one of my favorite lunches, and it was ready in less than five minutes today. It's also entirely portable."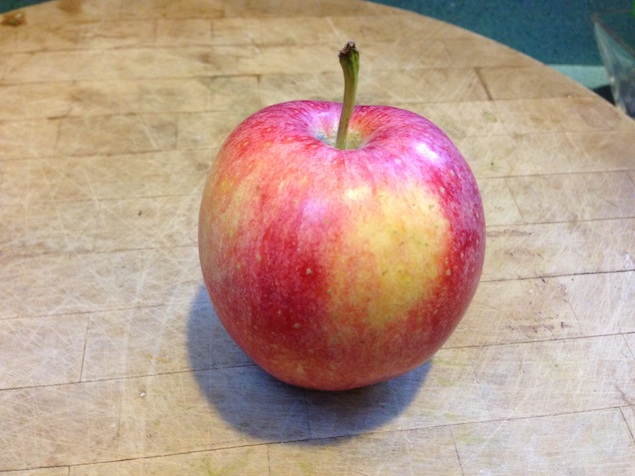 Snack: "Late-afternoon hunger snuck up on me today, and an apple held me over just enough until dinner."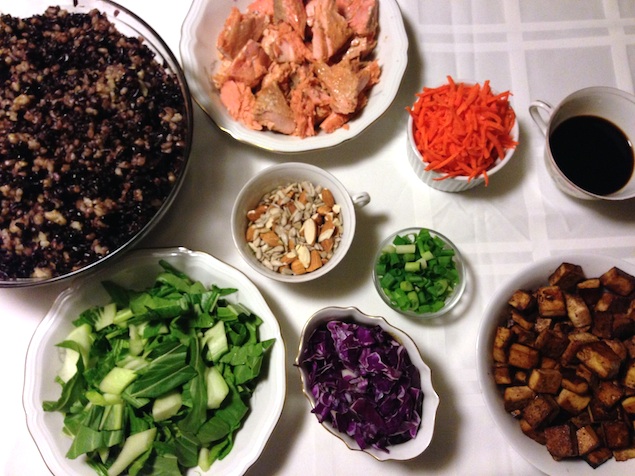 Dinner: "We had friends over for dinner, so I made sure to have leftovers from last night on hand to fill out tonight's meal. With multiple children and adults all at the table tonight, plus some food allergies, a make-your-own seemed the best approach. We enjoyed rice bowls stacked high with ingredients of our choosing—baked salmon, lots of vegetable options (cut in advance), baked tofu, an almond-sunflower seed mixture for extra crunch, and an Asian-inspired sauce. My favorite topping was the raw bok choy; the crispy, light stems and flavorful greens make it almost a two-in-one vegetable."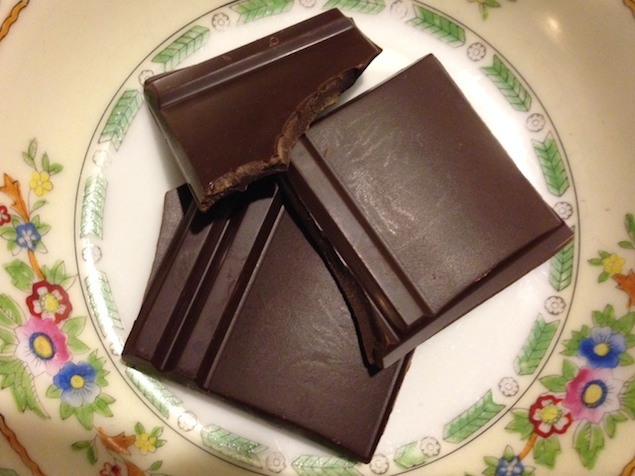 Dessert: "Whether after dinner or earlier in the day, I eat a little chocolate pretty much daily. Two or three squares usually does the trick. Life without chocolate would be so much less pleasant!"