Who doesn't love to be on the receiving end of a small treasure that's at once lovely, smart, interesting, and impeccably thoughtful? Since giving—and gifting—is an art form itself, we asked Events in the City's principal designer Laura Ritchie and Blue Ribbon Events' Gretchen Learman Burrier to share their favorite ways to fete both party throwers and party goers.
> Give her a break the next morning. If your host is holding a large-scale gathering that's sure to include a lot of cleanup, bring an assortment of homemade muffins in an elegant box that she can enjoy the next morning.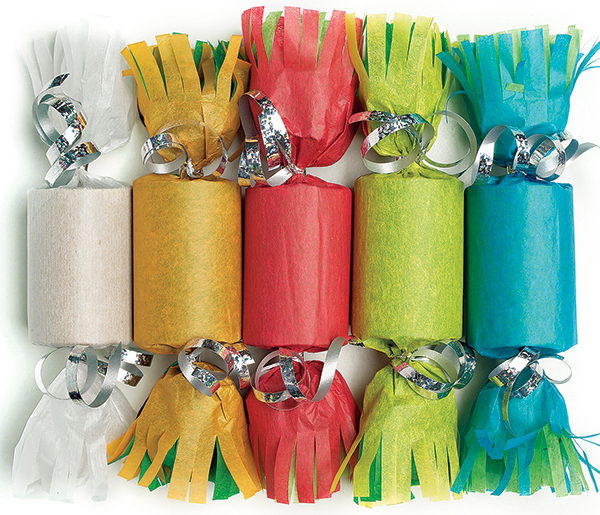 > Help start a new tradition. Around the holidays, give a box of paper Christmas crackers or "poppers"—a British custom that involves family members opening them with a "POP!" Each cracker contains fun trinkets (englishteastore.com, set of six; $17.50).
> Add a book to her collection. Bring a pretty hardback that shows your appreciation, and can be referenced again and again, such as 101 Ways to Say Thank You: Notes of Gratitude for All Occasions ($18), or select a leather-bound journal. If your host has a child, bring a copy of the classic Babar and Father Christmas, which features imaginative illustrations (hardcover, $13).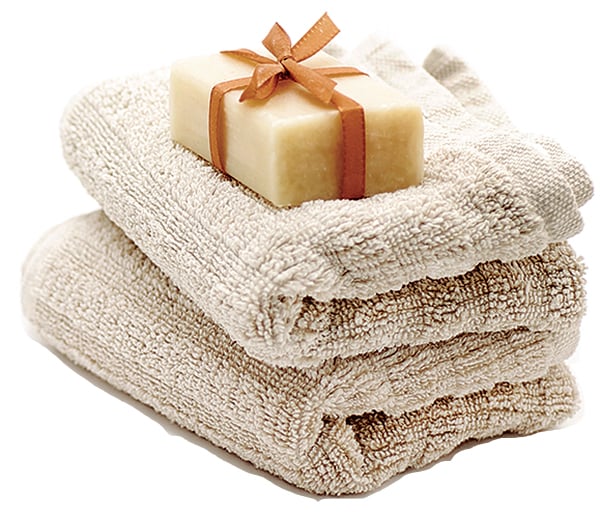 > Get personal. Think about your host before you buy. If you know she loves martinis, get her a great bottle of vodka and a jar of gourmet olives. Maybe she has just had something redone in her home; a refurbished bathroom practically begs for a gift of lotion, soap, and disposable hand towels (in matching colors, of course).
> Embrace the spirit of the season. Adding a touch of charity to your hostess gift will leave everyone feeling good. Fill a FEED bag with some gourmet goodies like popcorn and nuts, and you'll provide ten meals for impoverished children around the world ($25).
> Above all else, follow up right away with a handwritten thank-you note.
Our Favorite Favors
By definition, a favor is an act of kindness. But bidding your guests farewell with one of these gems takes it to the next level, as in promoting you to hostess-with-the-mostess status.
Homemade S'mores Kits
> Fill muslin bags with a couple of bamboo skewers, a Hershey's chocolate bar, graham crackers wrapped in wax paper and tied with a ribbon or baker's twine, and a sealed bag of jumbo marshmallows. Make it a perfect sendoff with to-go cups of hot apple cider garnished with a cinnamon stick.
Clove-Studded Oranges
> Puncture each orange with a toothpick. Place a whole clove in each hole you make, creating a pattern with the cloves, or simply studding the entire orange. Tie a soft, lush red-velvet ribbon around the orange, and finish with a bow, and distribute at the end of the evening.
> Stack these scented holiday beauties in a silver bowl, and their fragrance will not only fill your home, but impress guests the next day, too.
Cranberry-Orange Scones
> Fill small gift bags with two scones. Tie each bag with a gold ribbon and a sprig of holly. Present them on a table by the front door so that your guests can help themselves on the way out.