We asked local experts, including Susanna Quinn, consummate hostess and co-founder of Veluxe, how to make everything—including yourself—come together beautifully, no matter the occasion
Look Festive (Even When You Feel Exhausted)
DC makeup artist Liz Wegrzyn offers her suggestions
"Whenever I'm in a hurry, after preparing for a party and realizing I have left no time to get myself ready (which, frankly, is most of the time), here's what I do:
> Take a dime-size amount of your favorite tinted moisturizer, rub it between the palms of your hands, then blend all over your face.
> Then take a concealer and touch up whatever needs to be covered, hidden, or minimized—just tap it into your skin with your fingers.
> Add a quick dusting of blush in coral or peach, which tend to brighten the face. Apply one eye-shadow color—I like gold or bronze to quickly add some holiday cheer.
> Apply a few coats of your favorite mascara and some long-lasting lip color, and you're good to go! My favorite is Revlon Just Bitten Kissable Balm Stain. It goes on smooth and stains the lips so you don't have to worry about it coming off in less than an hour. For parties, 'Adore' is a great holiday red, 'Crush' is the perfect berry, and 'Lovesick' is a festive bright magenta."
Manage the Mood with Lighting
With John Farr, of John Farr Lighting
Make lighting one of your most important party elements (instead of an afterthought). "Spending a bit more for lighting will give you the bigger bang for your buck," Farr says. "A well-lit space is more noticeable and dramatic, and can completely transform the atmosphere."
> Try uplighting. "Uplighting can announce that this is a special occasion. Uplights cast their glow off the ceiling and walls—and can also introduce color. You can purchase LED uplights for about $100 each. Or, a pro can do it for far less than people assume it will cost."
> Play with color. "If the party is in your home, stick to warmer colors, like golds, ambers, and peaches; these shades make everyone look good. Avoid non-flattering colors like green or red."
> Load up on candles. "Candles are a wonderful way to create mood lighting—and they're inexpensive. But make sure you have enough. The biggest mistake people make is putting one or two candles on a six-foot table; decorate with 12 candles of different sizes and height instead. And try LED-powered candles instead of the real thing—you don't have to worry about safety, and you can use them over and over."
Set Up a Cool Kiddie Corner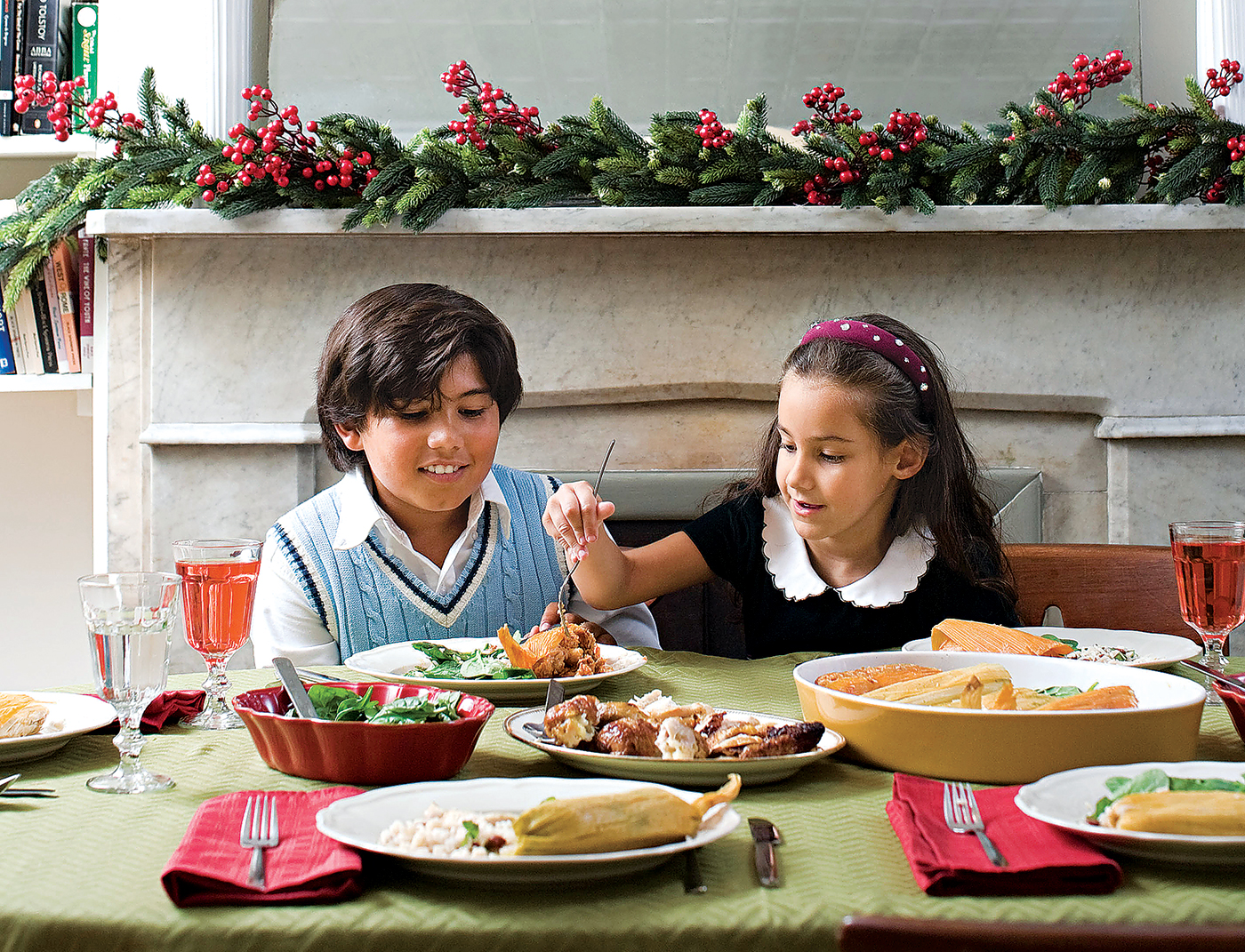 Feel like you're sending the little ones to prison by relegating them to the kids' table? These super-cute ideas will turn that notion on its ear—and, keep the kids entertained sans grownups.
> Use fun, colorful wrapping paper in a kid-friendly theme instead of a tablecloth, advises Joanie Rylander of Purple Onion Catering. It dresses up the table, and does so inexpensively. Best of all, you won't spend the night fretting about spills, and the entire mess can be crumpled up and thrown away.
> Assign kids their own color for the table to make their seat even more fun. Provide crayons in that color for doodling, and use colored paper to make each guest his or her own place card.
> Keep foods simple: chicken fingers, pizza, and mac and cheese. This is one case where the tried-and-true classics win out.
> Set up in a separate room. If you're expecting very young children, caterer Susan Gage recommends surprising the parents by hiring a sitter for the night so that adults can relax and enjoy the party.
> Create a hot-cocoa bar, complete with toppings like whipped cream, chocolate shavings, peppermint sticks, and mini marshmallows. Let kids decorate an empty insulated paper cup with holiday stickers and crayons, then invite parents in to supervise pouring the personalized hot drinks.
Capture the Best Photos of Your Event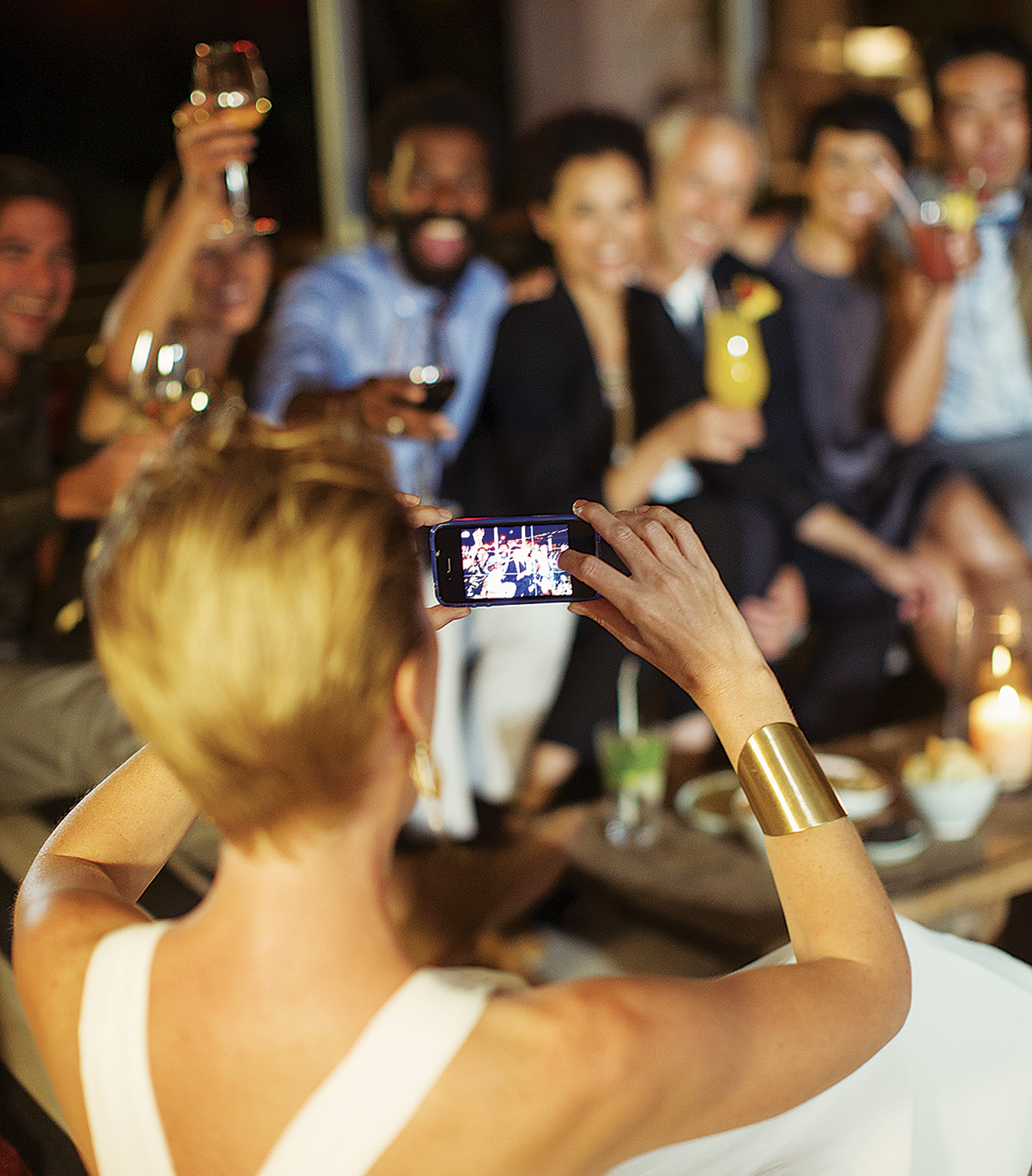 Tips from photographer Abby Jiu and revamp.com's Daniel Swartz:
> Choose your backdrops. Before the party, identify the best backgrounds so you'll easily be able to avoid bland walls. Choose areas where subjects are lit from behind for the most flattering effect.
> Make sure your space isn't too dark. If there's not enough light, the camera has a hard time focusing and you may end up with a bunch of blurry pictures. However, consider eliminating overhead lighting, which can cast unflattering shadows on people's faces.
> Go for the unexpected. The best shots aren't necessarily the posed ones, but rather those that are funny and candid—the ones you can't replicate.
> Create your own shot list. Whether you're taking your own photos or hiring a professional, make sure you have a list of the people or moments that are absolute must-have's. This way, you won't be disappointed when the party's over.
> Get your guests involved. "Crowd-sourcing" party photos has never been easier, thanks to services like Capsule (trycapsule.com), which provide one place for guests to upload their pictures and share online. Or, give your party a creative hashtag and let Instagram populate pictures from the event.