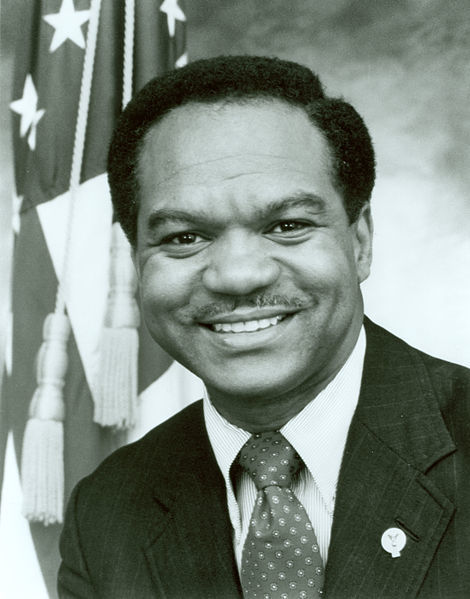 On Tuesday, WUSA's Bruce Johnson reported Prince George's County had placed a bench warrant on file for civil rights leader Walter Fauntroy. Johnson notes there has been speculation about Fauntroy's whereabouts since he missed Marion Barry's funeral and did not attend commemorations related to the 50th anniversary of Selma.
Fauntroy helped plan the 1963 March on Washington. He pushed Congress to allow congressional representation for the District and served as its delegate for many years. Fauntroy also served as longtime pastor at New Bethel Baptist Church.
According to Johnson's report, the warrant has to do with a bad $50,000 check Fauntroy wrote to cover the expenses of a lavish inauguration party he and others planned in 2009. The ball, which took place at the Gaylord National Resort and Convention Center, was promoted as an international affair, boasting the attendance of foreign leaders from Africa, Southeast Asia, Latin America and Europe. Additionally, attendees were promised performances by many popular artist including Usher and Ladysmith Black Mambazo. It would be a night filled with good music and international cheer. The only problem? It was a flop.
Shortly after the big night, the Washington Post reported that hundreds of ticket holders, many of which had spent upward of $2,000 per ticket, were denied entry at the door. Those lucky enough to make it inside found no Usher, no Ladysmith Black Mambazo (Patti LaBelle made it). In response, the booking agent for the event said that negotiations had taken place with Usher's mother, but that the singer never agreed to perform. Other musical acts that were cited in promotions had been later canceled.
When asked about the issues at the party, Fauntroy said they were due to "problems with the economy." The low ticket sales and lack of paid sponsors led to the scaleback of entertainment. "My commitment is to pay anyone who is due money, even if I have to work for the rest of my life," Fauntroy told the Post.