1. Veep
HBO, April 12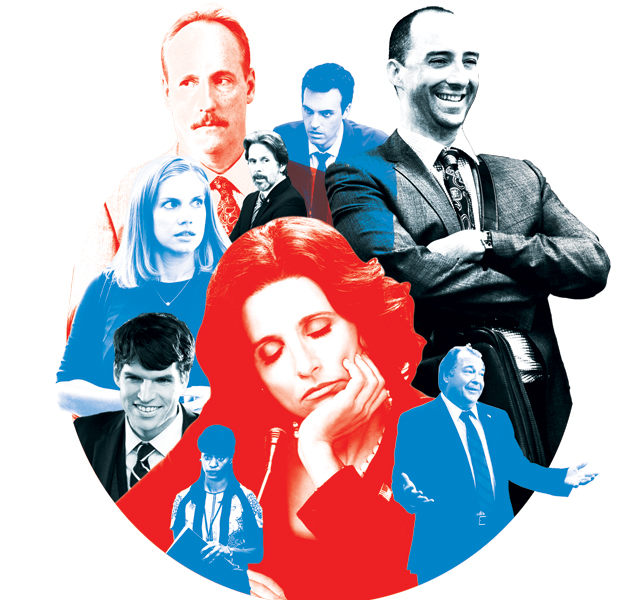 Veep's fourth season opens on a peculiar note: The HBO comedy closed out last season by giving Vice President Selina Meyer (Julia Louis-Dreyfus) an unexpected promotion to President even as she campaigned for the job. But will Armando Iannucci's comedy of unforced errors be able to stay true to its jet-black outlook on the White House when its star is sitting in the Oval Office, juggling the nuclear codes and a campaign schedule? "The country's in a lot of trouble," says Tony Hale, who plays Meyer's emotionally crippled footstool, Gary. "The stakes are just entirely too high for these people."
If Meyer—a role for which Louis-Dreyfus has won three Emmys—is as rotten a chief executive as she was a second banana, this could be the most hilarious fictional US presidency in recent memory. But after a generation of idealists like The West Wing's Jed Bartlet, adulterers like Scandal's Fitzgerald Grant, and murderers like Frank Underwood of House of Cards, a dunce who achieves nothing will be a welcome, and somewhat realistic, relief. Expect the Meyer presidency to receive additional self-administered kicks in the groin with the return of her inner circle of self-centered staffers, from the constantly apoplectic chiefs of staff (Anna Chlumsky and Kevin Dunn) to the bumbling press secretary (Matt Walsh) to the backstabbing lackeys (Timothy Simons and Gary Cole). Even if Iannucci has bigger failures plotted for his characters, you can never count out Veep's real-world political skill: The series, which shoots around Baltimore, gets 37 percent of Maryland's entire budget for film and TV production incentives. — Benjamin Freed
2. Neil Diamond
Verizon Center, April 4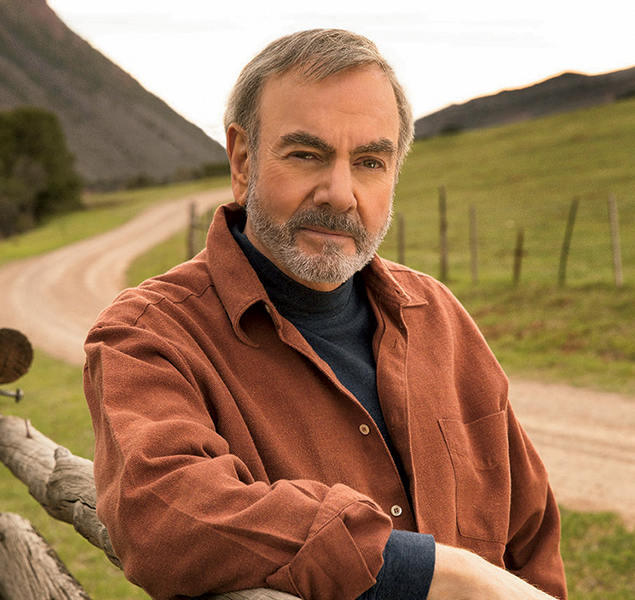 Diamond's new album, Melody Road, is pretty good. But let's face it: You're not here for the new stuff. You're here to feel his voice shake your bones like a dirty old subway train on "I Am . . . I Said." You're here to take part in a "Sweet Caroline" sing-along louder than Fenway Park during the World Series. You're here because Neil Diamond has always been here for you, his heartlight blinking. $65 to $175; ticketmaster.com.
3. New York City Ballet
Kennedy Center, April 7-12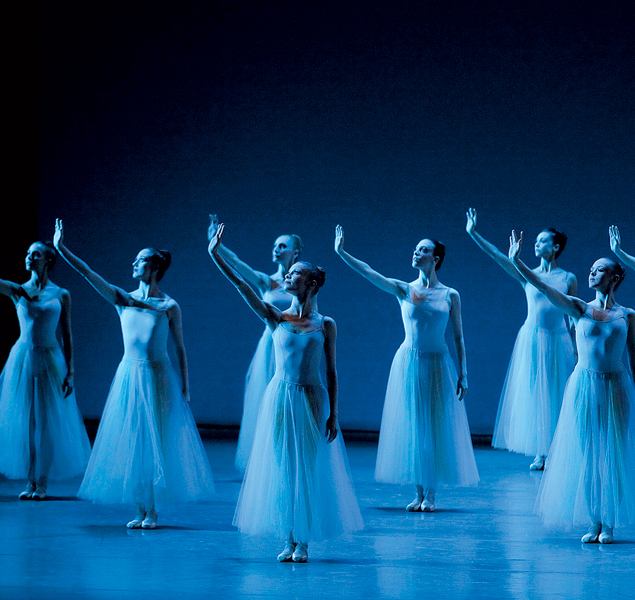 George Balanchine's company performs two programs that encompass past—three Balanchine works set to Tchaikovsky, Stravinsky, and Bizet—and present: pieces by Peter Martins, Christopher Wheeldon, Alexei Ratmansky, and Justin Peck. "Everywhere We Go," choreographed by Peck, features a score by indie-rock star Sufjan Stevens. $25 to $98; kennedy-center.org
4. "Watch This!: Revelations in Media Art"
Smithsonian American Art Museum, April 24- September 7
A lot of technology had to be created before our culture could develop Instagram and Vine celebrities. This exhibit surveys that journey via 44 multimedia works incorporating film, video games, and other genres to explore how technology and artistic expression have shaped each other over the decades. americanart.si.edu.
5 & 6. Vanya and Sonia and Masha and Spike
Arena Stage, April 3- May 3
Uncle Vanya; Round House Theatre, April 8- May 3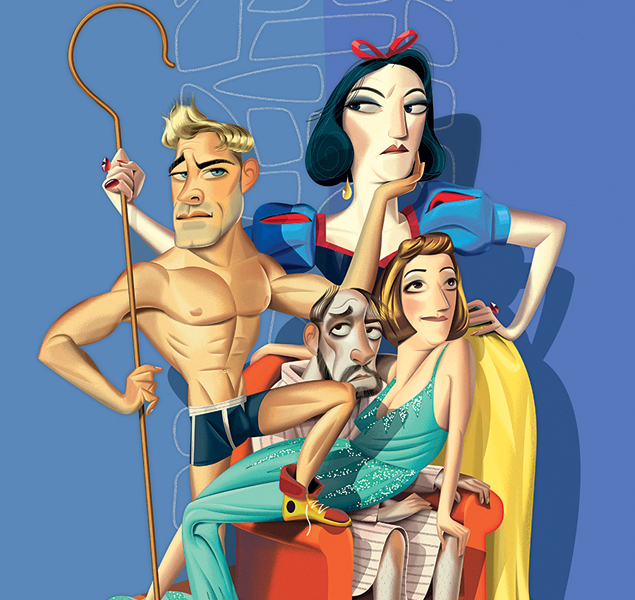 Two riffs on Anton Chekhov's works: At Arena Stage, Aaron Posner directs Christopher Durang's Vanya and Sonia and Masha and Spike, a goofy satire about three middle-aged siblings reunited at their family home, where they confront personal demons along with one another. Round House Theatre offers a new version of Uncle Vanya by Annie Baker, who reinvents Chekhov's lines to resonate for American audiences the way the original did for Russians. $45 to $90, arenastage.org; $35 to $50, roundhousetheatre.org.
7. Reptar
U Street Music Hall, April 2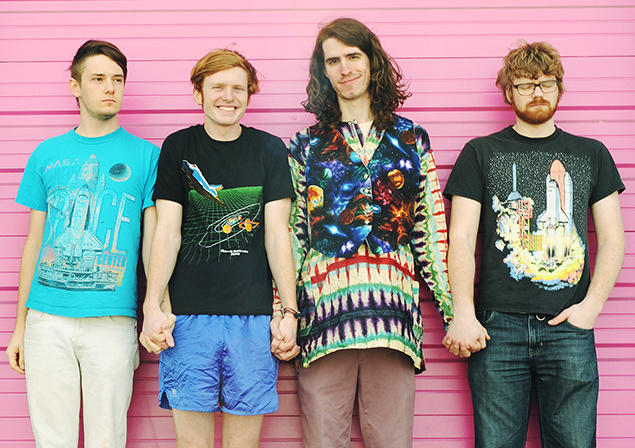 This Athens, Georgia, band's live show packs in as much rowdy fun as could be expected from a group named for a rampaging dinosaur in a TV show about precocious cartoon babies—that is to say, a lot. Hear songs from Reptar's second album, Lurid Glow, out March 31, and wear comfortable shoes: The relentlessly upbeat tunes demand an energetic crowd. $18; ustreetmusichall.com.
8. The Blood Quilt
Arena Stage, April 30- June 7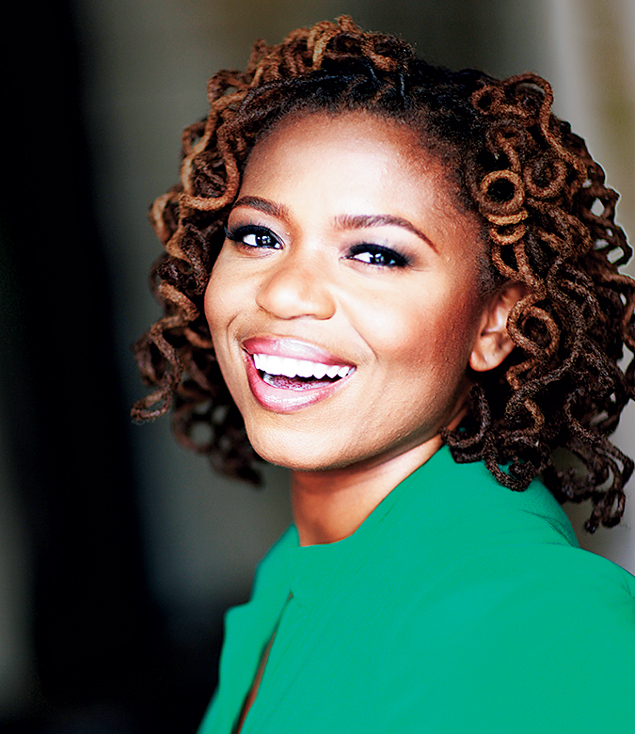 Arena resident playwright Katori Hall penned this funny, poignant tale of four sisters with very separate lives who reunite to make a quilt for their late mother and end up reading her will. Hall won Britain's Olivier Award in 2010 for The Mountaintop, about Martin Luther King. Witnessing her distinctive vision applied to strong female characters is well worth the price of a ticket. $45 to $110; arenastage.org.
9. Spirited Republic
National Archives, through January 10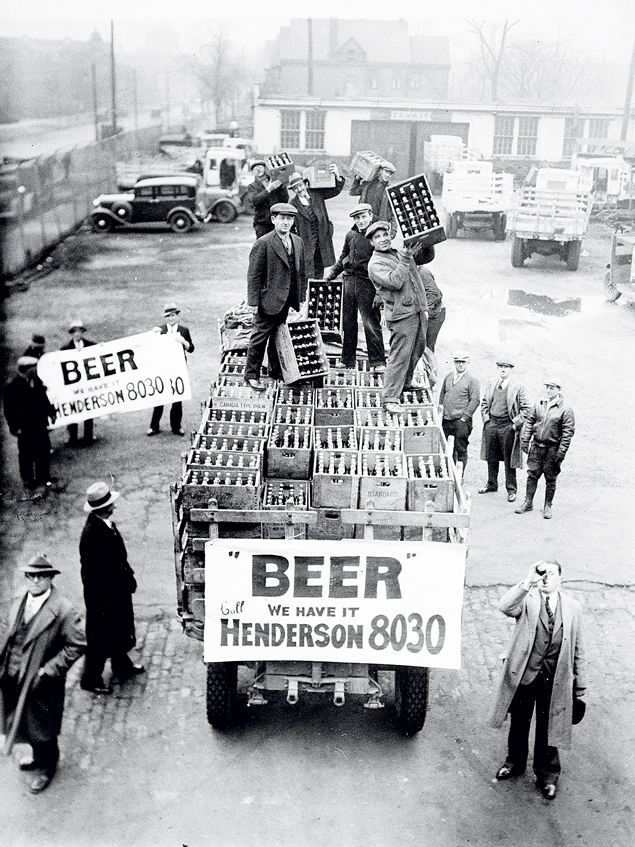 With their bottomless brunches, daily happy hours, and other alcohol-soaked events, it might seem Washington's millennials drink a lot. But they're lightweights compared with their 1830s counterpart­s. Back then, Americans consumed more than three times the alcohol per capita than they do today. In this exhibit, the National Archives looks at those hedonistic days of imbibing as well as other phases in the US's complicated relationship with the hard stuff. "In many people's minds, it's simply a part of everyday life—but you have another strain of thought that says alcohol is intrinsically bad," says Bruce Bustard, the show's curator.
"Spirited Republic" gives the latter point of view its due by examining not just the now-unthinkable period of Prohibition—which Bustard calls the "800-pound gorilla" in the room—but also artifacts that speak to modern times, such as a 1939 first edition of the book Alcoholics Anonymous and a 1930s prototype of what eventually became the Breathalyzer, called the Drunkometer.
Bustard's favorite is a set of glasses and a shaker owned by Franklin D. Roosevelt while New York governor and President, which featured in the daily cocktail hour he had with staffers that became known as "children's hour." The set symbolizes FDR's way of relaxing and enjoying himself unaffected by his disability—though his wife, Eleanor, was the daughter of an alcoholic father and was a rare imbiber.
Bustard's aim is to remind visitors of both sides of the issue: "There are some lighthearted moments, some things that will make people smile, but this is a serious look at alcohol and drink in American history."
10. "The Divine Comedy: Heaven, Purgatory, and Hell Revisited by Contemporary African Artists"
National Museum of African Art, April 8- August 2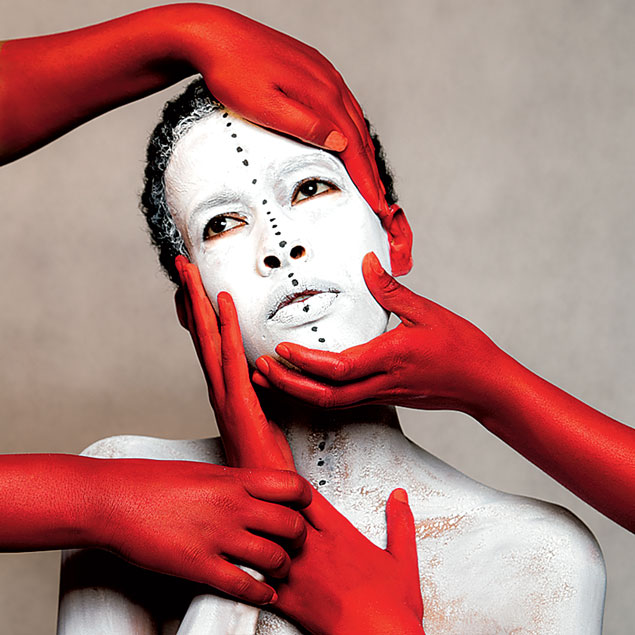 Dante's The Divine Comedy is a sort of Rorschach test in this exhibit, which examines how contemporary artists interpret the epic poem's themes. africa.si.edu.
11. Judah Friedlander
DC Improv, April 16- 19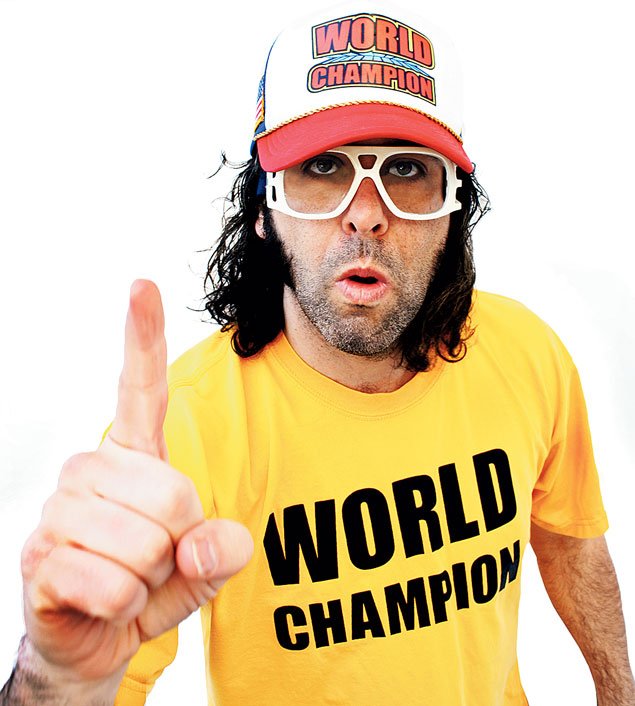 You may know this Gaithersburg native as trucker-hat-wearing slob Frank Rossitano on 30 Rock, but he has performed standup nearly nightly since 1989. His shows involve a hefty dose of improv based on audience suggestions, so you'll have to go to Hulu if you want to see him do the same jokes twice. $17 to $20; dcimprov.com.
12. Special Installation of 19 American Masterworks
Smithsonian American Art Museum, April 17- August 16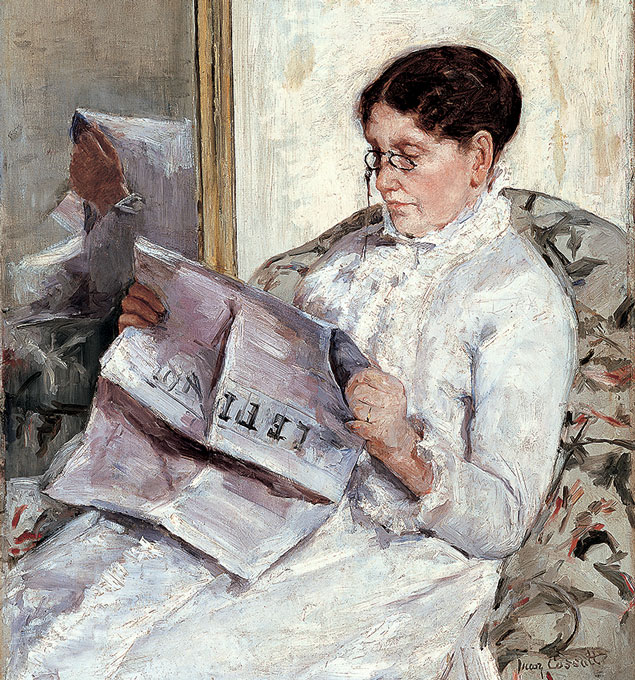 Thanks to Chevy Chase collectors Thelma and Melvin Lenkin, for a few months the museum beefs up its permanent displays with 19 works by Gilded Age, Impressionist, and Ashcan School artists including Bellows, Sargent, and (above) Cassatt. The loaners are arranged chronologically within the existing collection, meaning you'll not only get to see rarely shown paintings, but also take in a visual summary of the larger context in which they were created. americanart.si.edu.
13. Diarrhea Planet
Black Cat, April 8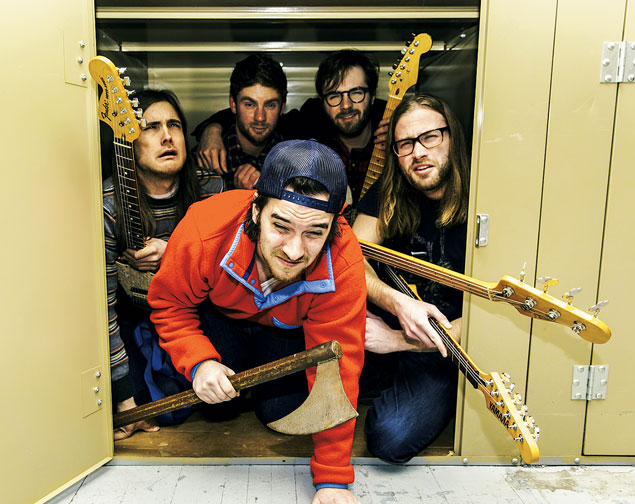 With four shredding guitars, the Nashville pop-punk group has been playing packed, frenetic DC shows since it started touring. And while the Planet still makes new listeners wince before it squeezes out a single guitar lick, its music is actually starting to sound a bit more serious. The new EP, Aliens in the Outfield, features lyrics like "It's all about the drugs, money, power, and getting off," as Jordan Smith shouts on the three-minute blast "Spooners." The only things fans will wipe away are sweat and spilled beer from the loud, raucous, fist-pumping garage anthems. $15; blackcatdc.com.
14. Blitzen Trapper
Black Cat, April 18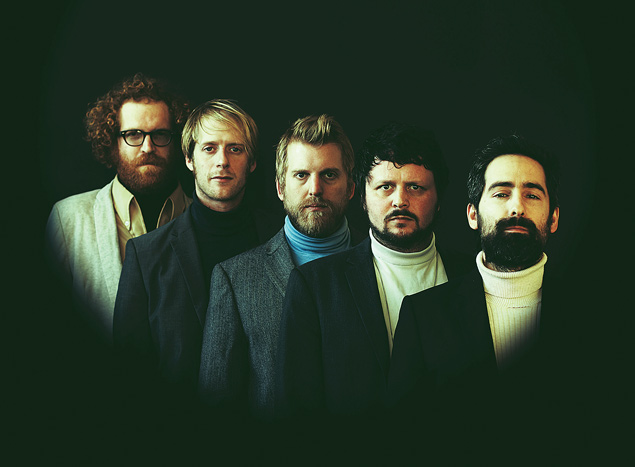 In October, the Portland rockers performed Neil Young's classic Harvest in its entirety during a concert. This year, they hit the road with songs from the resulting album, Harvest Live, sprinkled in among their own hits for those too young to remember Young. $20; blackcatdc.com.
15-19. Festivals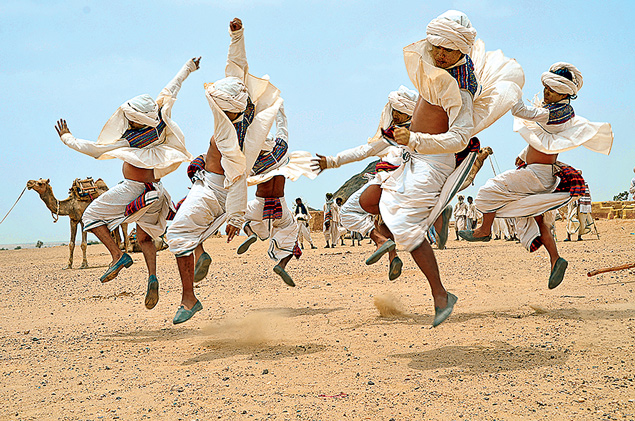 FilmFest DC, April 16- 26
Bethesda Literary Festival, April 17- 19
Arlington Festival of the Arts, April 18- 19
Smithsonian Craft Show, April 23-26
Georgetown French Market, April 24-25
20. Lights Rise on Grace
Woolly Mammoth Theatre Company, April 3- 26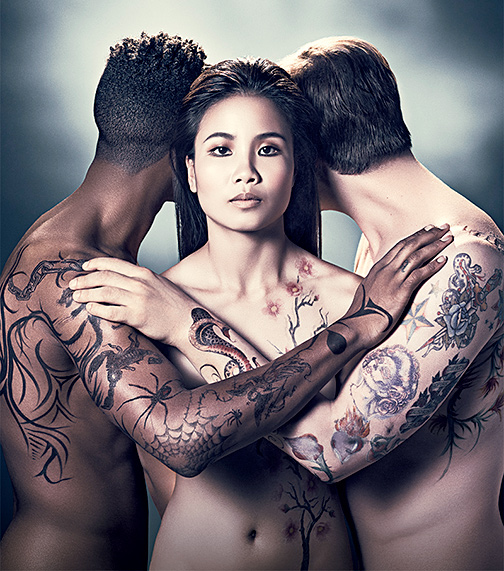 Chad Beckim's drama has just three characters—shy Grace, the daughter of Chinese immigrants; Large, the African-American man she falls in love with; and Riece, the white man Large becomes involved with during six years in prison. But those three become conduits for exploring a host of issues: familial pressures, racial tension, sexual orientation, how incarceration can change a life irrevocably. The nonlinear timeline demands close attention, and—even when grappling with questions of race—Beckim never allows the issues to be simply black and white. $45 and up; woollymammoth.net.
21. Bowen McCauley Dance: Victory Road
Kennedy Center, April 10- 11
The Arlington company shows its commitment to unconventional storytelling with the world premiere of Victory Road. Part dance performance, part concert (the dancers share the stage with roots-rock heavyweights Jason and the Scorchers), the piece tells the story of a young boy who leaves home in the '80s to pursue dreams of rock stardom. $40 to $45; kennedy-center.org.
22. Julie Andrews
Strathmore, April 25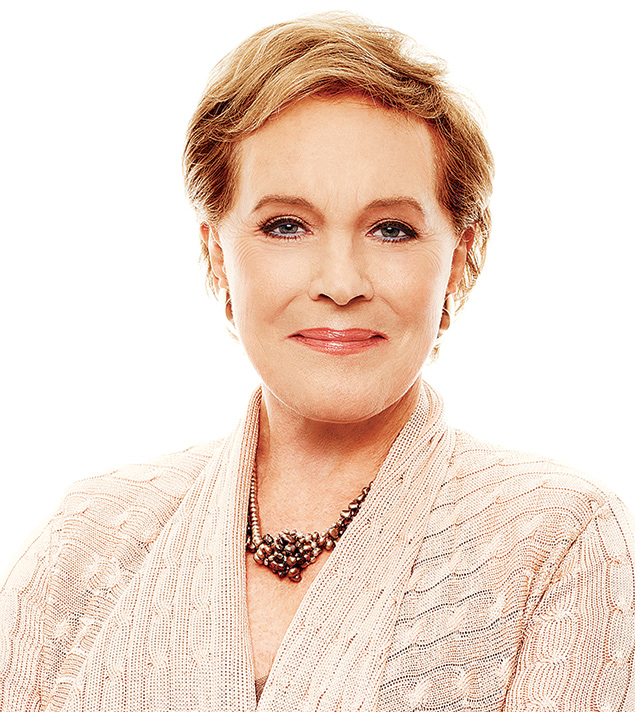 Andrews won't sing at this show—a botched throat surgery in 1997 permanently marred her range. Instead, the star of The Sound of Music and Mary Poppins will show clips from her films and discuss them with Washington Post theater critic Peter Marks. If her reaction to Lady Gaga's glorious Oscars tribute to her was any indication, expect Andrews to exhibit superhuman grace as she revisits the heights of her career. $65 to $175; strathmore.org.
23. "The Artistic Journey of Yasuo Kuniyoshi"
Smithsonian American Art Museum, April 3-August 30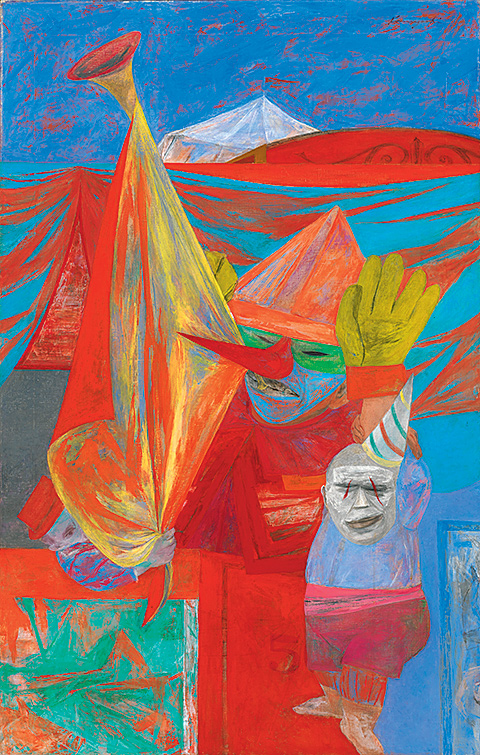 Kuniyoshi is now mentioned in the same breath as Mark Rothko and Edward Hopper, but the Japanese-born artist was prohibited from becoming a citizen and classified as an "enemy alien" after Pearl Harbor. His brightly colored, often quirky paintings and drawings capture tensions between his native and adopted countries. americanart.si.edu.
24. They Might Be Giants
9:30 Club, April 24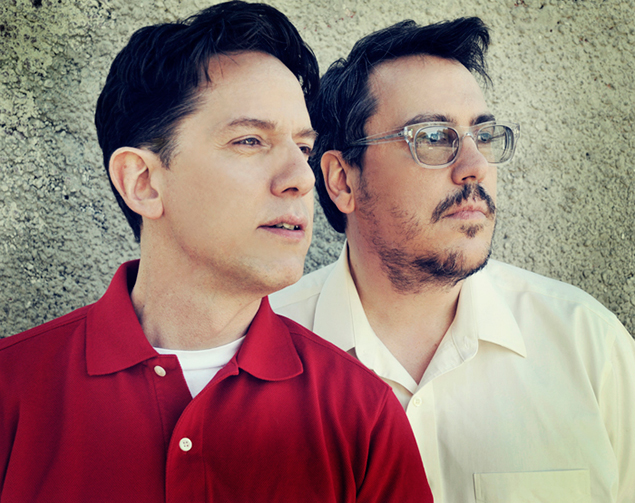 They Might Be Giants has a side career making kids' music, but this concert is aimed at its original demographic. Indeed, the show features no opening act so the group can "play a little longer and you get home a little earlier." The band has also revived its Dial-a-Song project, uploading new tunes to multiple platforms each Tuesday: on a website, via YouTube, to a radio network, and, yes, to an old-fashioned phone number. $30; 930.com.
25. Baltimore Symphony Orchestra: Pictures at an Exhibition
Strathmore, April 18
The BSO takes on Mussorgsky's dramatic, colorful work, sharing the bill with Haydn's Symphony No. 96 and Ralph Vaughan Williams's Oboe Concerto. Bonus: Those looking for more background on the pieces should arrive early for a free discussion led by Levine school of music's Melinda Baird and Joel Friedman. $40 to $100; bsomusic.org.
26. Simply Sondheim
Signature Theatre, April 2-19
Signature has presented many revivals of Sondheim's works in its 25 years, most recently Sunday in the Park With George, which garnered six Helen Hayes Award nominations. To celebrate that partnership, artistic director Eric Schaeffer and collaborator David Loud cooked up a new revue with songs from Into the Woods, Follies, A Little Night Music, and others. Fans would do well to snap up tickets posthaste. $90; signature-theatre.org.
27. Citizen Cope
Lincoln Theatre, April 9
Citizen Cope—a.k.a. Clarence Greenwood—could pass for a member of Kings of Leon's Followill family, but the Washington-raised singer's sound is far more roots-inflected R&B than arena pop-rock. This show is solo and acoustic, so expect an intimate vibe and a staging that keeps the focus on his melodic drawl. $46; thelincolndc.com.
28. Gallim Dance
Lansburgh Theatre, April 16- 17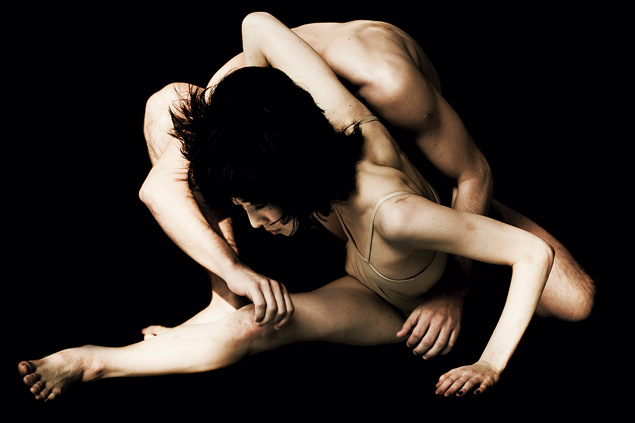 Gallim's Blush takes place within a boxing ring, where the music of Arvo Pärt and Wolf Parade serves as soundtrack to a series of takes on blood rushing to the skin. Andrea Miller's company uses exaggerated movements and humor between the turnbuckles—sometimes the dancers even look like goths at a high-school disco. CityDance Conservatory students open the show with a performance of Gallim's 2010 piece "Wonderland," a meditation on group psychology. $30; washingtonperformingarts.org.
29. Delta Rae
9:30 Club, April 10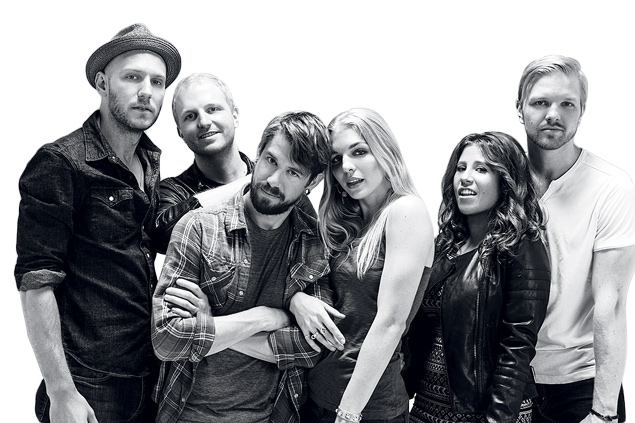 The North Carolina six-piece manages to make hand claps and foot stomps feel primal rather than precious when it plays live. The band has made only two albums, including the new After It All, but its ferocious stage presence has drawn comparisons to Fleetwood Mac, a major influence. $25; 930.com.