Washingtonian's assistant photo editor, Hong Le, appeared on WTTG Friday morning to talk about how to take good photos of the cherry blossom trees around the Tidal Basin. The trees should hit peak bloom Saturday.
The segment features a number of notable events, which I've catalogued for posterity:
1:58 Some guy walks into the frame and takes a selfie with Le and reporter Wisdom Martin.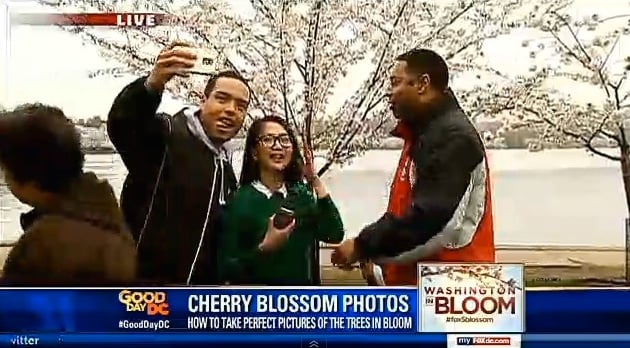 2:44 Le tries to demonstrate composition just as a swarm of tourists appear, walking in front of her camera. A professional, she gets the shot anyway.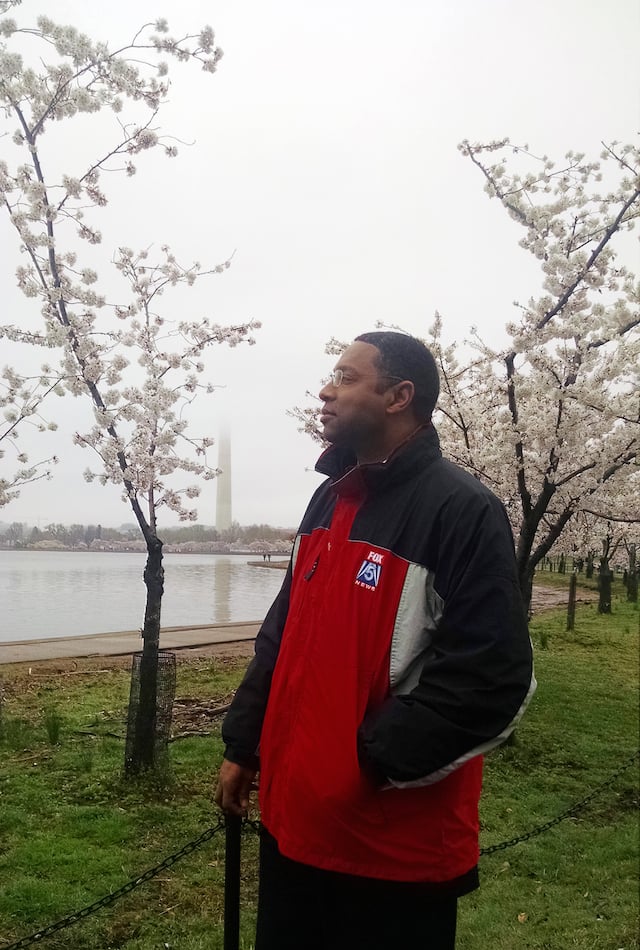 3:17 WTTG reporter Annie Yu takes a selfie with a random family that was walking by.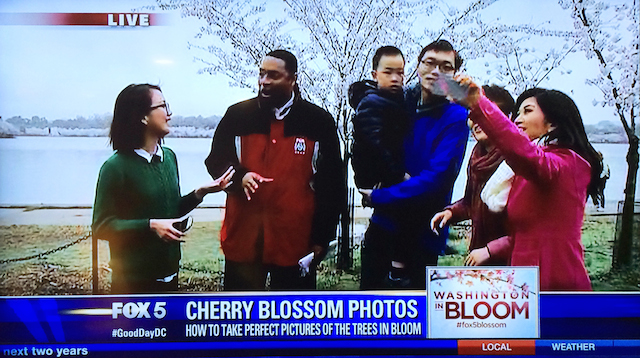 4:16 PHOTOBOMB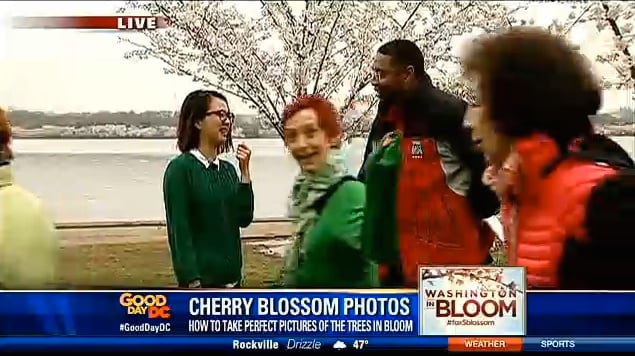 4:26 Some guy takes a photo of Le and Martin.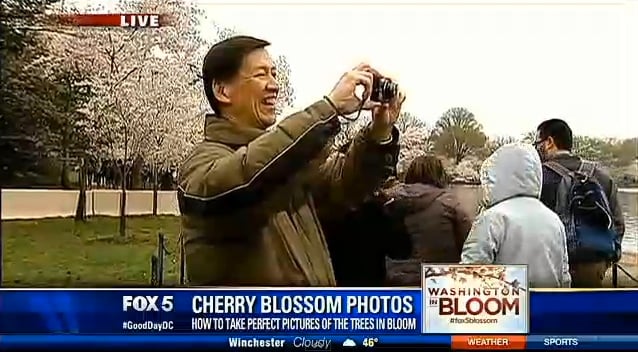 5:14 Yu takes a photo of Le and Martin.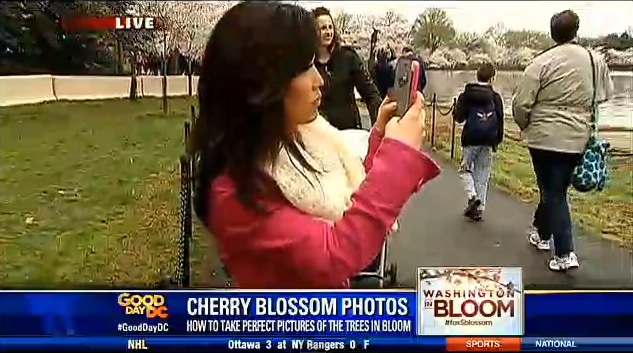 5:22 Martin proposes an "action photo" of himself and Le looking at a sheet of paper. "Why are we studying?" Le asks.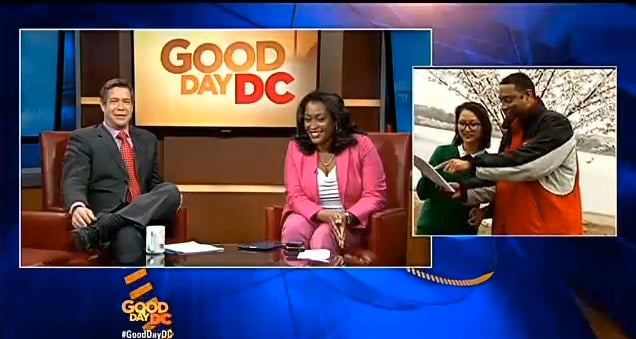 5:30 Good Morning DC co-host Steve Chenevey asks, "Did a plane just land or every tour bus in the world just unload?"
Finally, here are a couple photos Le took of the cherry blossoms, with her phone. She knows what she's doing!