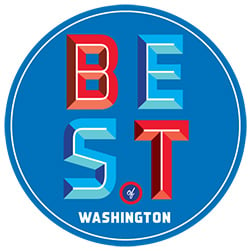 The 64,000-square-foot Whole Foods in Fair Lakes isn't just a place to shop—it's a local hangout. A sports bar features a dozen beers on draft and 18 TVs. A glassed-in, self-service wine lounge offers 80 vinos to sample. Sit-down cafes—five in all—include a seafood bar with specials such as $1-shucked-oyster night, a smokehouse with pulled pork, and an Asian eatery with sushi and noodle bowls. While the produce and staples sections are standard, other features you won't find at most Whole Foods include fresh-made tortillas, a patio with grilled fare, live music on weekends, and a gelato bar scooping more than 20 flavors made in-house.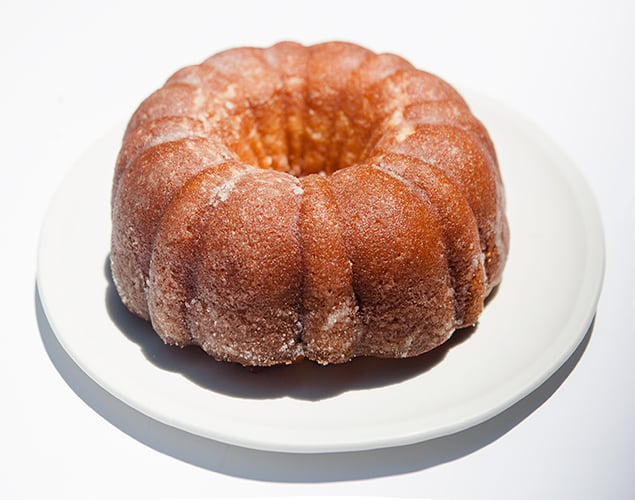 Chewy buttermilk-chocolate cookies. Powdered-sugar-dusted lemon chess pie. Brian Noyes's quaint bakery specializes in the kind of unabashedly sugary, deeply Southern treats you don't see much anymore. We get excited for pretty much everything in his repertoire, but the one sweet we'd drive an hour for is what he calls Alma Hackney's Rum Cake, which stays faithful to the vintage recipe Noyes scored from the late Hackney, a choir director. The round cake—which has a fine, soft crumb and a lightly brittle sugar glaze—is more buttery than boozy (though the whiff of rum is unmistakable). If you don't feel like trekking to Fauquier County, you can order it at redtruckbakery.com.
22 Waterloo St., Warrenton; 540-347-2224.
Best Shop for Charcuterie: Balducci's
You may remember Balducci's earliest incarnation: Sutton Place Gourmet, one of the area's first specialty-food shops, which sliced salami long before imported meats were commonplace. The boutique grocery chain has since changed hands and faces stiffer competition, but it still stands out for cured delicacies: Virginia-made Surryano ham and Olli salamis, aged prosciutto di Parma, juniper-smoked German ham, and jamón Ibérico made from acorn-fed Spanish pigs.
6655 Old Dominion Dr., McLean, 703-448-3828; 600 Franklin St., Alexandria, 703-549-6611; 10323 Old Georgetown Rd., Bethesda, 301-564-3100.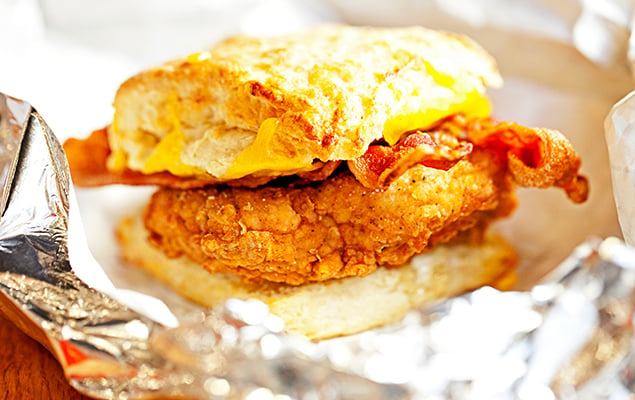 Buttermilk biscuits are having a moment—there's a biscuit stand at Union Market, and they're now found at non-Southern bakeries such as Bread Furst and Society Fair. But it's tough to beat the tender biscuits served up each morning at Jeffrey Buben's downtown cafe. They're terrific on their own but downright heavenly piled with a fried chicken breast, crisp bacon, melty cheddar, and a drizzle of honey.
1426 H St., NW; 202-347-5355.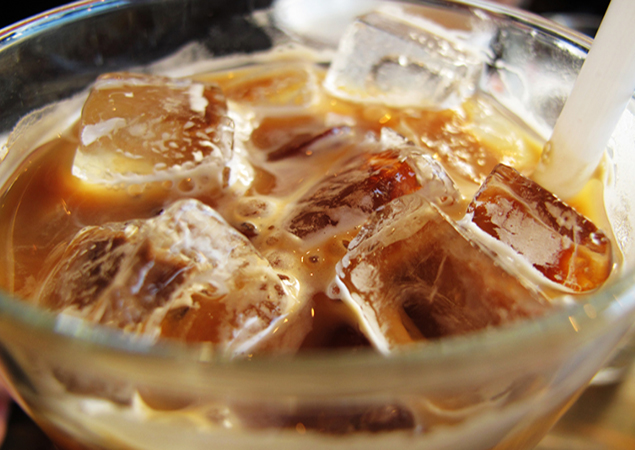 For anyone who's had only the watered-down, acrid stuff the big chains pass off as iced coffee, the cold brew from this Bloomingdale bakery is a revelation. Owner Sara Fatell starts with freshly roasted beans from M.E. Swing's—a longtime local coffee roaster—that get ground immediately before they're put through a 12-to-16-hour Toddy brewing process. The result is a smooth coffee concentrate that mellows when poured over ice—but not so much that it won't wake you right up.
104 Rhode Island Ave., NW; 202-629-2040.
4501 Market Commons Dr., Fairfax; 703-222-2058.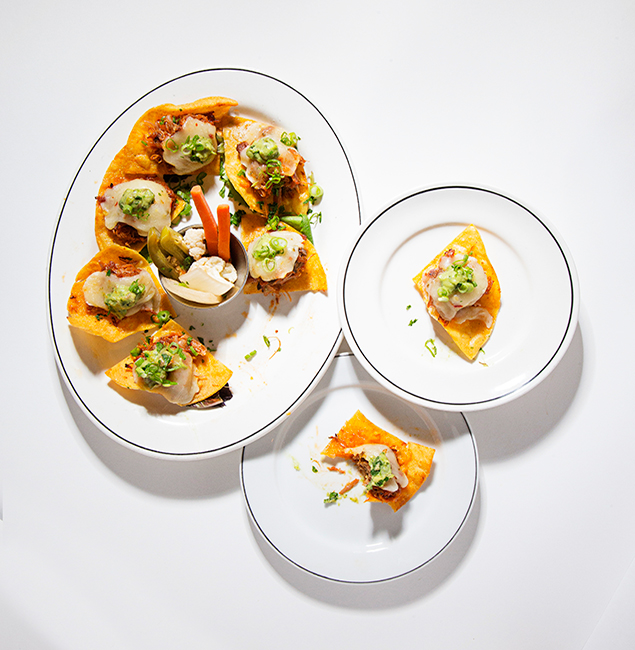 The duck-confit nachos at Black Jack are among the more restrained presentations of nachos you'll see. While that might not sound like a good thing, these delicate stacks of thin tortilla chips pack a ton of flavor. That's thanks to the rich, crispy shreds of duck confit spooned with sweet chipotle barbecue sauce, a layer of gooey melted pepperjack, and finally, dabs of avocado-tomatillo salsa. Pair them with a Paloma Picante—house-made grapefruit soda and tequila.
1612 14th St., NW; 202-319-1612.
Best Dogs for the Grill: Roseda Beef Hot Dogs
We're big fans of the hormone-free, pasture-raised strip steaks and rib eyes produced by Roseda Farm—a Black Angus cattle farm in northern Maryland—and served at restaurants including Baltimore's Woodberry Kitchen. Our latest summer obsession: grilling up Roseda's snappy-skinned, paprika-seasoned all-beef hot dogs, available at Harvey's Market (Union Market, 1309 Fifth St., NE; 202-544-0400) or at rosedabeef.com.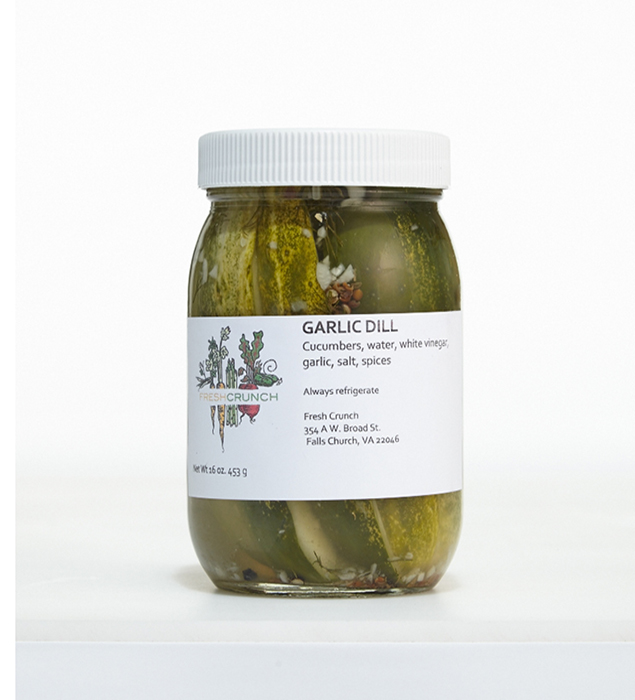 Fans of the popular Flying Mexican (hello, jalapeños) and Sweet Dill Cucumbers will tell you no one makes a better pickle than Virginia native Matt Bressan, whose handcrafted cukes come in ten addictive flavors. While they're his main focus, sweet and savory pickled veggies are also regular sellouts at farmers markets. For $7 a jar, you can snack on locally sourced concoctions with green beans, okra, or radishes and on unusual flavor combinations such as Citrus Ginger Beets. Learn how to do it yourself at one of Bressan's pickling classes, offered in the winter.
At 12 farmers markets, including Dupont Circle, Palisades, Bethesda, and Reston.
Best Gussied-Up Grilled Cheese: Melt Shop
Grilled cheese tends to be the kind of sandwich better left alone—it's hard to improve on its most basic form (white bread, butter, yellow American). But this Manhattan export, which opened in downtown DC four months ago, makes a strong case for spiffing up every kid's favorite after-school snack. It does it with the Maple Bacon melt: sharp aged cheddar and a creamy cheddar spread—which get all drippy and caramelized when the buttered bread hits the griddle—plus thick slices of crisp bacon glazed in maple syrup.
1901 L St., NW; 202-794-8400.
The line of shoppers undressing this Union Market fish case with their eyes is often two deep, and it's easy to see why. The specimens stocked by owners Fiona Lewis and Ben Friedman are so fetching they stop casual strollers in their tracks. Better yet, the fish—ruby-red tuna, pearly-white squid, shimmering bluefish—eat as good as they look. Most of the catch is sustainably sourced, and a good bit is regional. Shop like a regular and order the house fish and chips while you wait.
1309 Fifth St., NE; 202-543-2592.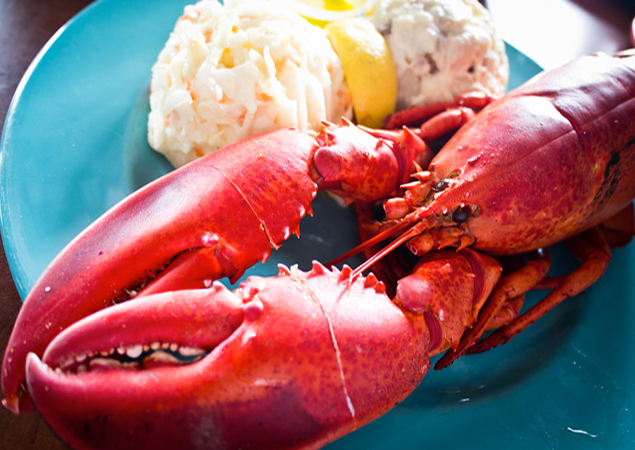 Owner Don Roden says the Maine crustaceans he gets through the high-end seafood supplier Samuels and Son are the "liveliest and clearest-eyed" he's found. We can confirm: These feisty lobsters ($15.99 a pound) have lots of ultra-sweet meat and very little wateriness.
6712 Old Dominion Dr., McLean; 703-790-8300.
Pat Mahoney Sr. and son Pat Jr. are watermen, among the last of a dying breed—trolling the waters around Eastport and Galesville and bringing back their haul to sell to the public. The pride of this daily catch? The in-season soft-shells—so big, meaty, and delicately sweet it's no wonder the supply seldom lasts past noon.
124 Bay Shore Ave., Annapolis; 410-267-6711.
Rappahannock's signature bivalve may be oysters, but we're equally addicted to Ryan and Travis Croxton's Olde Salt clams. The cousins/co-owners of this sustainable Chesapeake Bay business plant beds in the briny waters off Chincoteague island and harvest meaty middlenecks, littlenecks, and cherrystones that smack of the sea. Simple preparations are best—bring home a dozen to steam with garlic and wine, or visit Rappahannock's raw bars in Union Market and Fairfax's Mosaic district (Brine) for fresh-shucked Salts on the half-shell.
1309 Fifth St., NE, 202-544-4702; 2985 District Ave., Fairfax, 703-280-1000.
We love heading to the shore for crabs, but for a crustacean fix within DC limits, Captain White's is the place. The Maine Avenue Fish Market stall steams all sizes to order, at no extra charge, with plenty of zesty J.O. seasoning—specify light or heavy for the spice. Though a sign advertises CHESAPAKE BAY'S FINEST, many crabs can come from warmer Southern waters due to year-round demand. It's tough to taste the difference—especially when you bring the cooked crustaceans home and pick the sweet meat alongside a cold brew.
1100 Maine Ave., SW; 202-484-2722.
This article appears in our July 2015 issue of Washingtonian.