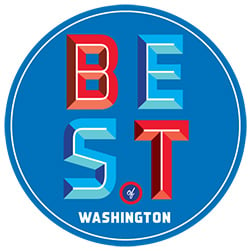 There's nothing like honest manual labor to work up a thirst for a cool gin and tonic. Add in a dozen buddies and you've got a bottling party at New Columbia Distillers, makers of Green Hat Gin. Saturdays from 2 to 4:30, the distillery puts a group of 12 to 15 friends to work labeling bottles, corking, stamping the batch number, even using a heat gun to melt the shrink-wrap (a crowd favorite). There are G&Ts to sip as you go, so it's more play than work. The parties are free and can be topped off by buying one of those just-crafted bottles at a discount.
1832 Fenwick St., NE; 202-733-1710. To book a party (one to two months in advance), e-mail cheers@greenhatgin.com.
A sunny roof bar is every Washingtonian's idea of a summertime paradise. But finding one that isn't shoulder-to-shoulder packed before happy hour even starts is almost impossible. Unless you head to 1905, in Shaw, which the throngs of solar-dependent bargoers don't seem to have found yet. It's a small space with only a few compact tables but plenty of standing room. A menu offers comfort dishes such as quinoa-cray-fish hushpuppies and house-made cornbread. Of course, as soon as we print this, it'll probably get crowded—so you may want to get over there quickly.
1905 Ninth St., NW; 202-332-1905
Best Bar for Vegans: Galaxy Hut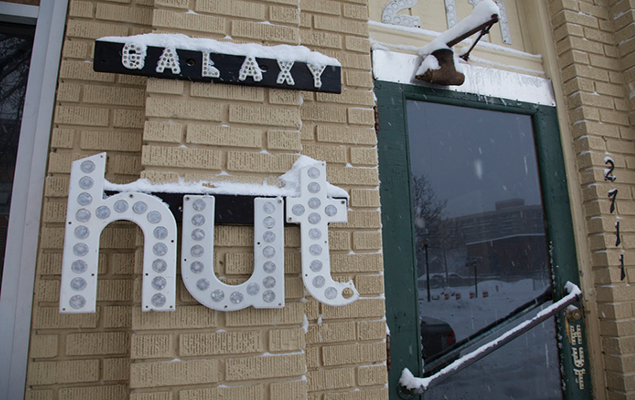 When you think bar food, the mind usually turns to sloppy, sauce-drenched Buffalo wings and greasy cheeseburgers. What's an herbivore to do? Go to Arlington's Galaxy Hut, where a full menu of hot dogs, cheesesteaks, nachos, and other bar snacks can all be prepared vegetarian, vegan, or classically meaty. Then there's the 28 rotating taps of craft beer to drink with it all.
2711 Wilson Blvd., Arlington; 703-525-8646
Best Bar for Free Live Music: The Argonaut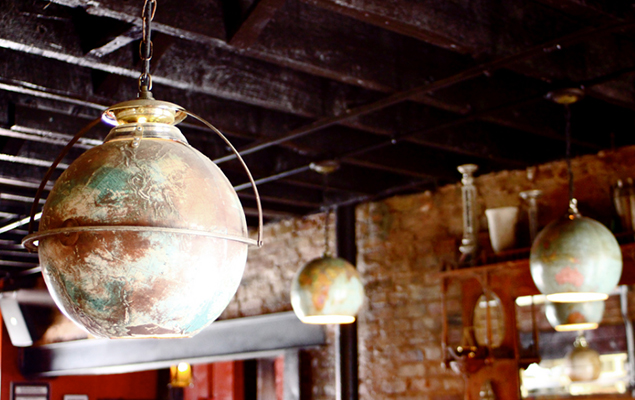 Most bars that feature live music also feature a cover charge, which is so not rock 'n' roll. One place that doesn't is the Argonaut, where you can listen gratis to the best genre of drinking music there is—bluegrass. (There is no debate here.) From 8 to 11 every Thursday, twangy mandolins and banjos jam out while the bar serves up ridiculously cheap $12 pitchers of its house IPA and half-price burgers.
1433 H St., NE; 202-250-3660
Best Place to Drink With Your Dog: Dacha Beer Garden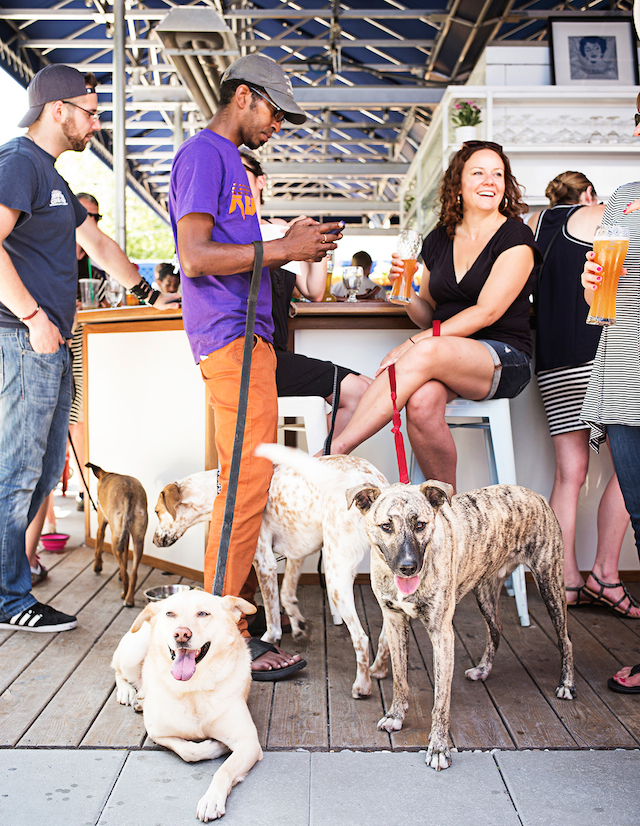 It's a gorgeous, sunny day—the kind when nobody wants to be inside, not least your pup. Thirsty? Head to this laid-back Shaw beer garden, which provides bowls of water for the four-legged crowd and glass boots—or pints—for you. The beer list skews toward the light and easy-drinking, with lots of German Kölsches, Pilsners, and hefeweizens, so your dog won't be walking you home. While last year's amenities were bare-bones (pretzels, port-a-potties), the recent takeover of the building next door allows for more civilized bathrooms and a more varied menu of snacks.
1600 Seventh St., NW; 202-524-8790
Best Place to Drink Like Back in College: Dan's Cafe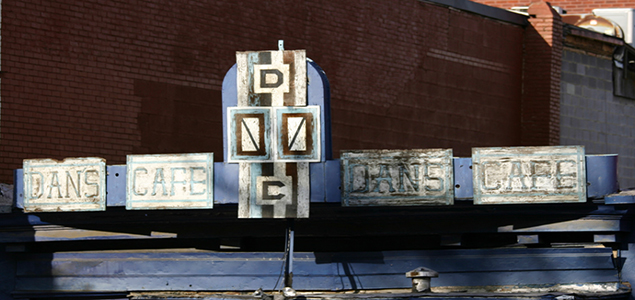 As dives go, this Adams Morgan bar is at the bottom of the well. There's no sign on the door and hardly any decoration inside. The booths are in disrepair. Unless French cafes have started serving mixed drinks in squeeze bottles, its name doesn't even make sense. But oh, those squeeze bottles: $25, along with your dignity, for a heavy pour of booze and your choice of mixer. Squeeze your own shots, and return the empty for $5 back. Other than the basement of a frat house, there's no place like Dan's.
2315 18th St., NW; 202-265-0299
It's remarkable to find any place in Washington where you can buy a beer for less than $5, but to find one with a view of the water? Pounce! (Okay, it's the Pentagon Lagoon. That still counts as water.) At this marina bar, a 12-ounce domestic beer is $2.50, a pitcher is $7.50, and you can enjoy your suds while watching other people deal with the drudgery of boat ownership. Suitably lubricated, you can take a delightful stroll through the Lyndon Baines Johnson Memorial Grove at the other end of the parking lot.
George Washington Memorial Pkwy., Arlington; 202-347-0173. Summer hours: daily 10 to 6.
Best Cocktail Bar: Dram & Grain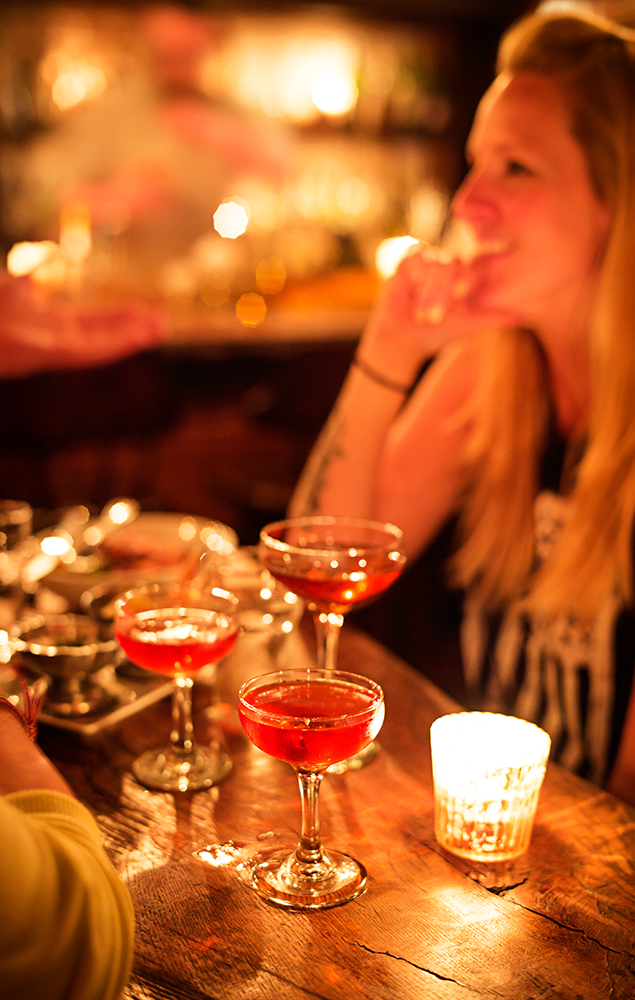 Dram & Grain could be mistaken for an exclusive speakeasy, given its hidden location in Jack Rose's locked basement and its candlelit wall of Prohibition-era whiskeys. Yet the 20-seat cocktail den avoids pretentiousness, making it all the more fun to sample barman Trevor Frye's creations and classics. The menu is footnoted with definitions to help drinkers discern between amaro (Italian liqueur) and amer (a house-made orange aperitif), and staff is happy to explain the bar's theatrics–a red-hot iron poker is used to char the rum-based Flip, just as in the 1600s. The more adventurous should drop by on Tuesdays, when Lukas B. Smith creates delicious avant-garde libations such as herbal Becherovka liqueur infused with smoked turkey bones. Text the bartenders for reservations on Fridays and Saturdays–yes, even if you've never met.
2007 18th St., NW; 202-607-1572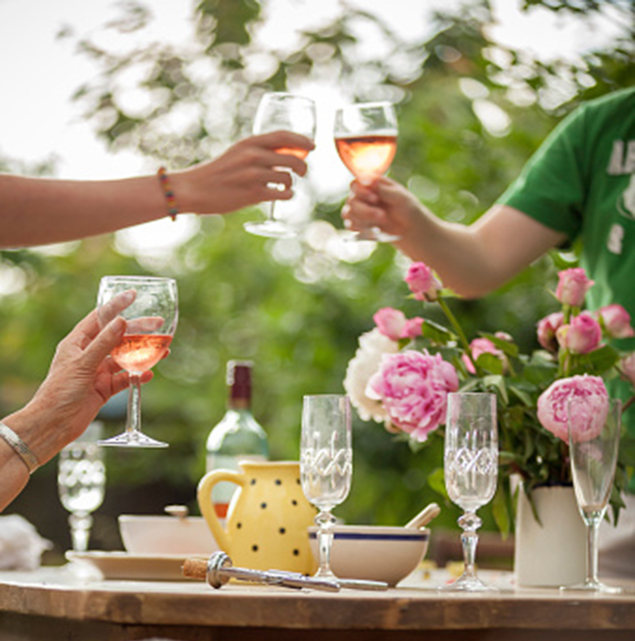 One upside to muggy August days: They're a great excuse to put a bottle of this Virginia rosé on ice and sip the afternoon away. We love Early Mountain's strawberry-scented 2013 vintage as well as the more restrained 2014 version, both made from Merlot and Malbec grapes. Try either at the vineyard, run by AOL cofounder Steve Case and his wife, Jean, or find the 2014 bottle at Glen's Garden Market.

The vineyard: 6109 Wolftown-Hood Rd., Madison; 540-948-9005; Glen's Garden Market: 2001 S St., NW; 202-588-5698
Brewer Bill Butcher showed prescience when naming Port City's first beer to hit the market in 2011—four years later, the Belgian-style witbier made with Virginia wheat is still the optimal brew. It's everything we want in a summer sip—crisp, easy-drinking, but with enough character to hold its own at the dinner table, thanks to such aromatics as orange peel, coriander, and grains of paradise. This is a beer you want to drink through Labor Day and well beyond. Available at liquor stores and grocers and by the bottle or growler at the brewery.
3950 Wheeler Ave., Alexandria; 703-797-2739
This article appears in our July 2015 issue of Washingtonian.