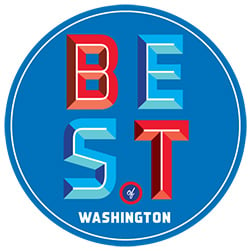 Like most blogs, Local News Now began in a living room, when Scott Brodbeck launched ARLnow.com in January 2010 to document life in Arlington. Obsessive (but not mind-numbing) reporting on communities paid off, with Brodbeck's operation evolving into an eight-person team and additional sites reporting on Reston and Capitol Hill. (The company recently sold its Bethesda site to Bethesda Magazine.)
"What we really want to do is create places where we can start community conversations," Brodbeck says. The sites get a combined 1.7 million page views a month, making Local News Now competitive with older local blogs such as DCist and PoPville. Brodbeck is now reviving Borderstan—a DC neighborhood blog that shut down in 2013—to focus on Dupont Circle, Logan Circle, Columbia Heights, U Street, and Adams Morgan.
Best Local College Paper:
GW Hatchet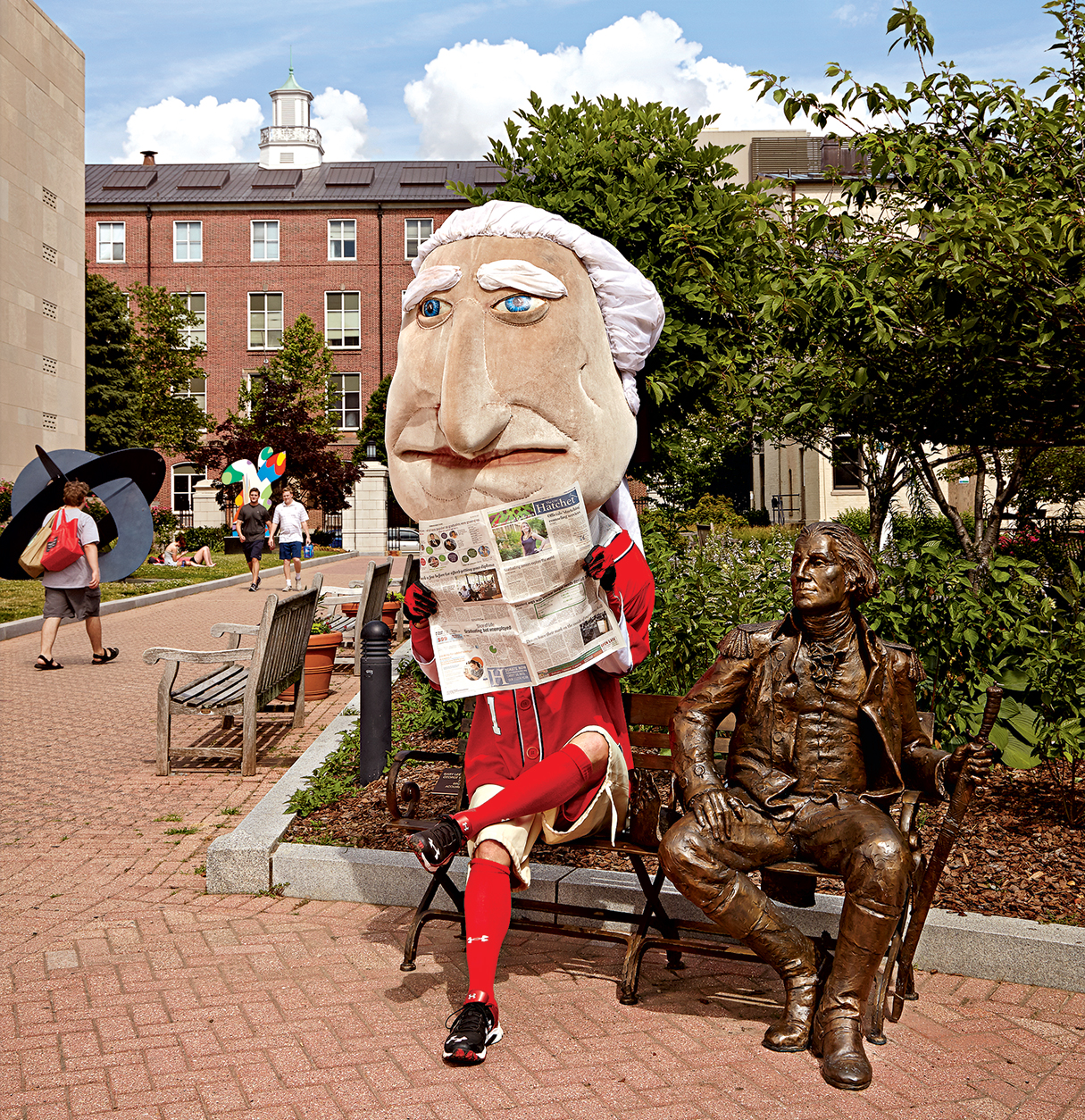 Student newspapers strive to be taken seriously not just by those on campus but also by people beyond the university gates. The Hatchet, George Washington University's 111-year-old weekly, has achieved that status recently—its reports on the school's absorption of the Corcoran College of Art & Design and the fallout for students have been essential reading for anyone keyed into Washington's artistic or academic sphere. The paper has also done an admirable job following efforts to reform campus sexual-assault policies, dogging administrators' exorbitant salaries, and scrutinizing GW's sometimes sketchy approach to college-ranking guides.
When snow looms, the Washington Post's Capital Weather Gang will tell you your chances of missing school or work. When a week in May feels like mid-July, the Capital Weather Gang will tell you why. And if you've got Nats tickets, the Capital Weather Gang will tell you the chances of a rain delay. Those are but three examples of how, by focusing on the way weather affects your day-to-day life, the Capital Weather Gang has gotten weathercasting darn near perfect.
Fire in Mount Pleasant? Armando Trull is at a convenience store interviewing displaced residents. Sidewalks icy? Trull will tweet a picture of his ice cleats and encourage you to wear some, too. But the radio reporter's best work comes when he turns off the police scanner and dives deep into issues that affect Washington's ever-larger Latino population, such as his reports on children who came here unaccompanied from Central America or the horrific gang violence in El Salvador that helped encourage them to leave.
Instagram Everyone Should Follow: @acreativedc
Although an episode of Scandal or House of Cards may have you believing otherwise, Washington isn't all heartless politicos and lunkhead lobbyists. Creative types thrive here, and the easiest way to see Washington through their eyes is @acreativedc. Artist Morgan Hungerford West expertly curates shots hashtagged with #aCreativeDC, a label that users self-select when showing off everything from original artwork to Korean tacos. Scroll through, be inspired—or at least get to know a new side of the city.
Who knew beet juice could be sexy? Carlene Thomas, a registered nutritionist, has an Instagram feed that's food porn for the healthy-eating-obsessed. Thomas's knack for food styling and photography lends a polish to her feed, whether an eye-catching pile of leafy collard greens or a mouthwatering avocado-omelet recipe.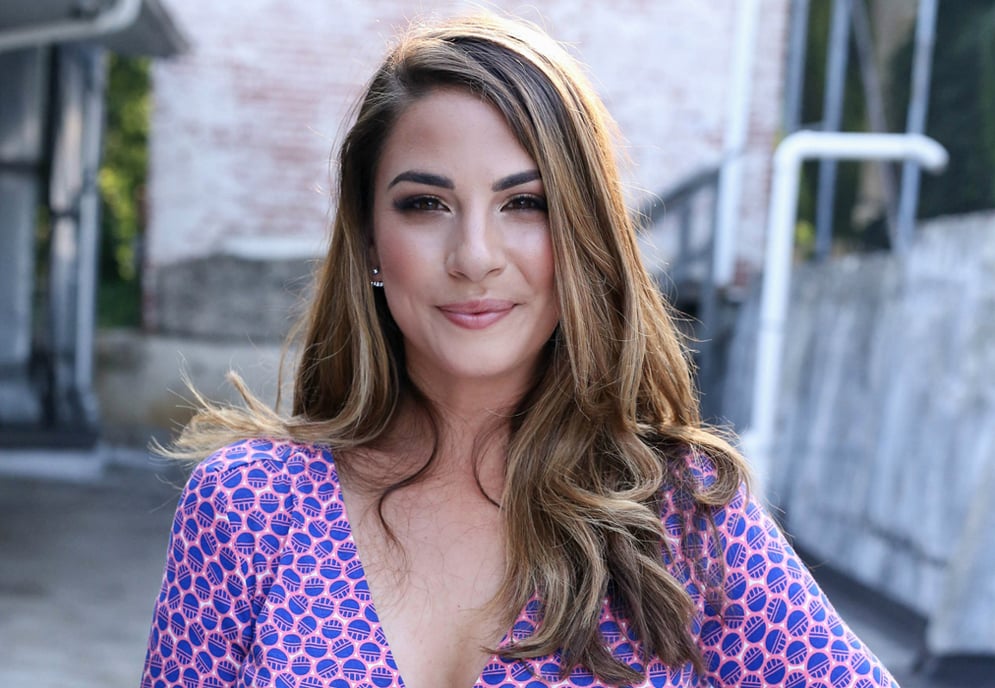 DC's Claire Ashley is a big deal in the online beauty world. More than 155,000 YouTube subscribers tune in to watch her cheerful, step-by-step makeup tutorials. Videos we have on repeat: "In a Rush," in which she goes from #Iwokeuplikethis to party-ready in under ten minutes, and "How I Fill in My Eyebrows," a must-watch for anyone going for that Cara Delevingne look. Ashley is also available—in person—for weddings and special events.
Best Upgrade to Washington Apologies: Judith Miller's "The Story"
For decades, Washington politicians have used the phrase "mistakes were made" to appear contrite without accepting blame. But in this autobiography, former New York Times reporter Miller explains the incendiary misinformation she passed along about Iraq's nonexistent weapons of mass destruction with a phrase that raises the bar for non-apology apologies: "The central, clearly newsworthy claim of some of my prewar stories was wrong." If you or your boss faces a scandal, study this book: Miller somehow also uses her mea culpa to torch her critics.
Best Government Upgrade: Encrypting ".gov" Websites
That "s" you may see at the end of the "http" part of a web address is https encryption, and it prevents third parties from tracking your online movements or tricking you into logging into a phony site. Facebook and Twitter have it, but it's missing from some of the most sensitive sites we use—the .gov sites run by the federal government. But that's changing. A team of technologists housed in the General Services Administration is tasked with solving Washington's toughest tech problems. Encryption is one of them, and the team—called 18F—has worked to ensure that government domains are safe to browse. Meanwhile, the Obama administration garnered praise in March for switching WhiteHouse.gov to https.