If you're not a DC Bocce League player by now, we have only one question for you: why not? Did you know that you will never break a sweat in this rec league? Have you heard that you could win weekly prizes at the sponsored happy hours after games? Ok, that might have been more than one question, but you catch our drift. In case you're still missing out, here's a deal you can't pass up: sign up for the summer season and take $20 off the registration fee!
The DC Bocce League offers weekly games played between multi-person, co-ed teams. The game isn't difficult; just about anyone who can palm a ball can have fun playing. Plus, unlike most other sports, you stand on the same side of the court as your opponents, so socializing is the norm — what better way to distract someone than by cracking a ball joke or two?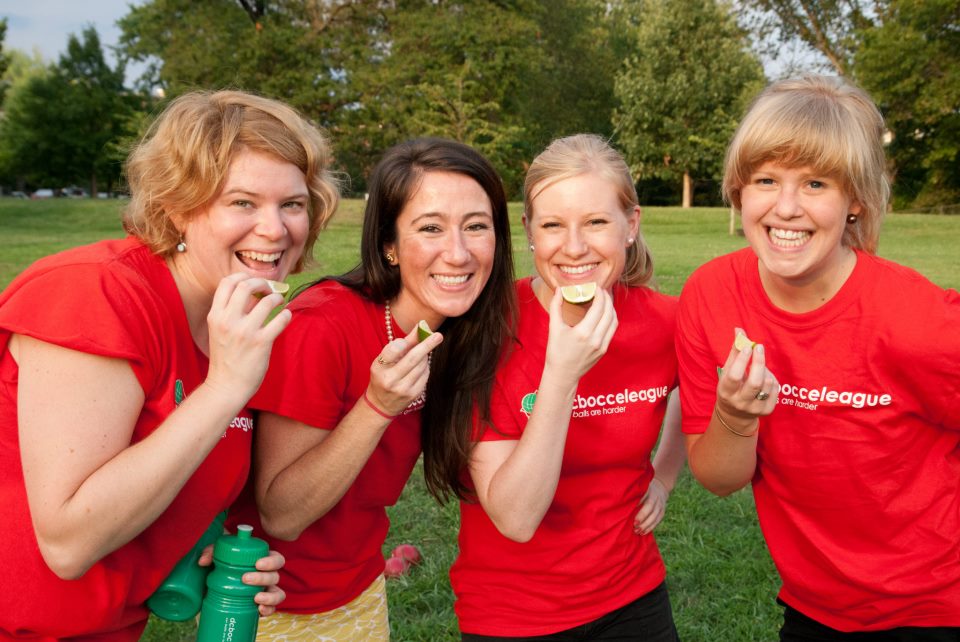 The League's upcoming summer season runs from July 22 through September 13, and games are hosted at a variety of locations throughout the DC-metro area, including Ballston, Dupont, Columbia Heights, Capitol Hill, Alexandria, and many more!
If this sounds like the game for you, head over to the DC Bocce League's website to register your team or sign up as a free agent and be matched with a team. Enter discount code ROLL20 when you register and you'll automatically save $20 on the season. Each player enjoys 8 weeks of bocce, a team t-shirt, food and drink specials at the sponsor bar, weekly prizes and a free party at the end of the season. We'll see you on the courts!