Guests came out to experience CityCenterDC's newest restaurant, Fig & Olive, on Wednesday, June 24, from 6:30-9 p.m. Party-goers were welcomed with a red carpet, live DJ, and Veuve Clicquot. Attendees indulged in a variety of hors d'oeuvres and specialty menu items created by Michelin-starred Chef Denis Fetisson of La Place de Mougins. Among the many guests who came to the "Evening in Italy" themed event, was Richard Galy, mayor of Mougins, France—the birthplace of Fig & Olive. The event fundraised in collaboration with Knock Out Abuse.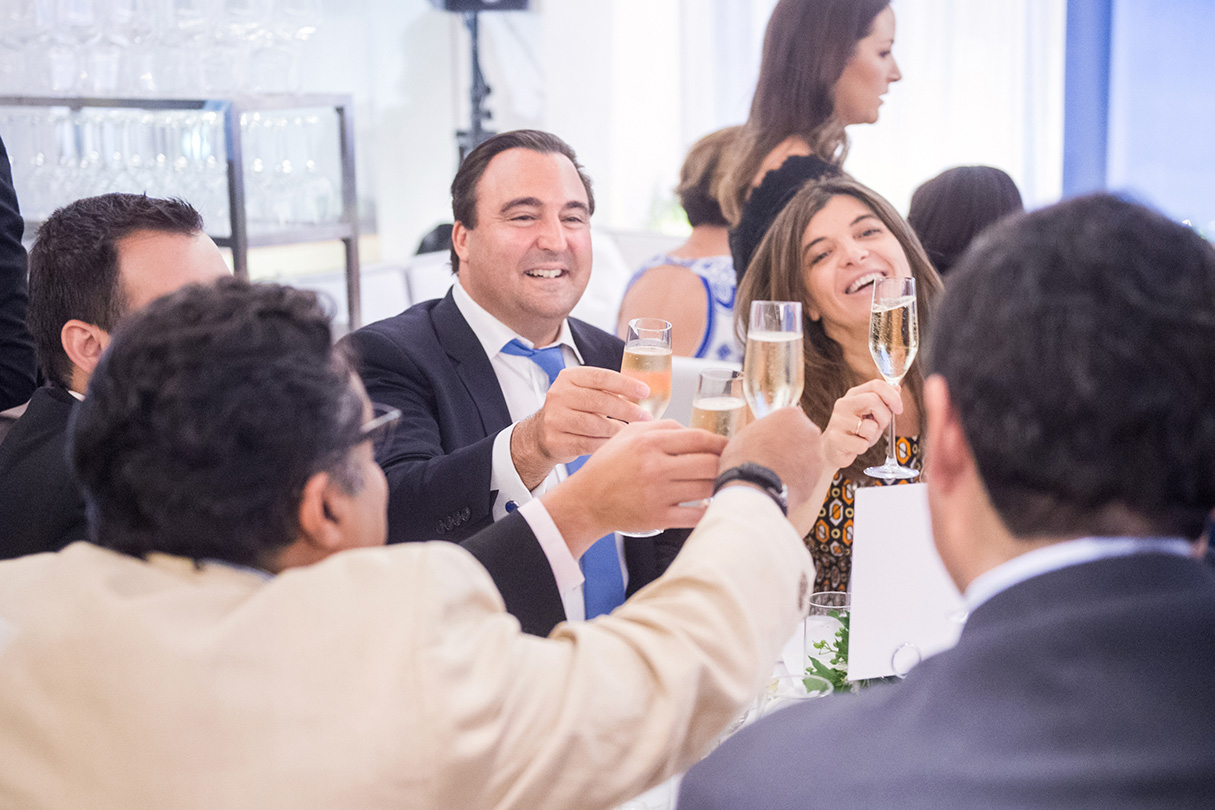 Fig & Olive Founder and Owner Laurent Halasz celebrates the restaurant's opening with guests.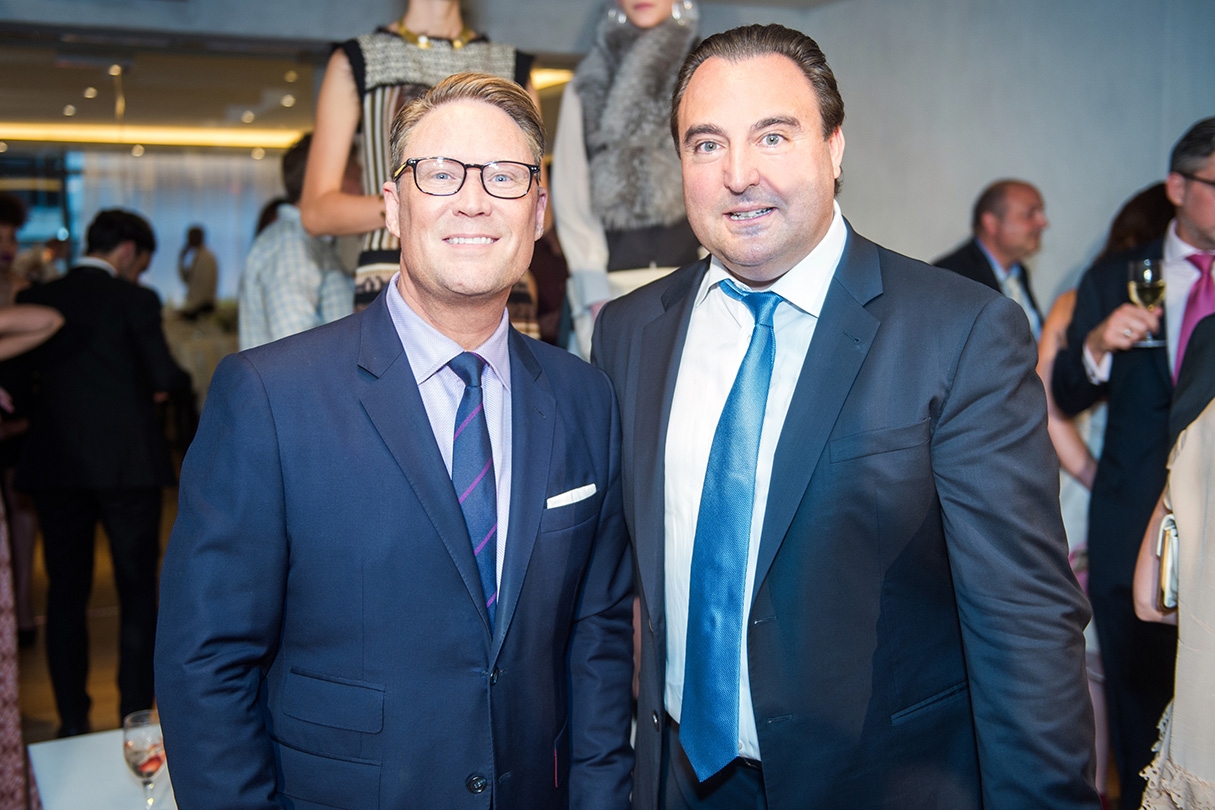 CityCenterDC General Manager Tim Lowery and founder of Fig & Olive Laurent Halasz.
Guests enjoyed tasting different hors d'oeuvres from Fig & Olive.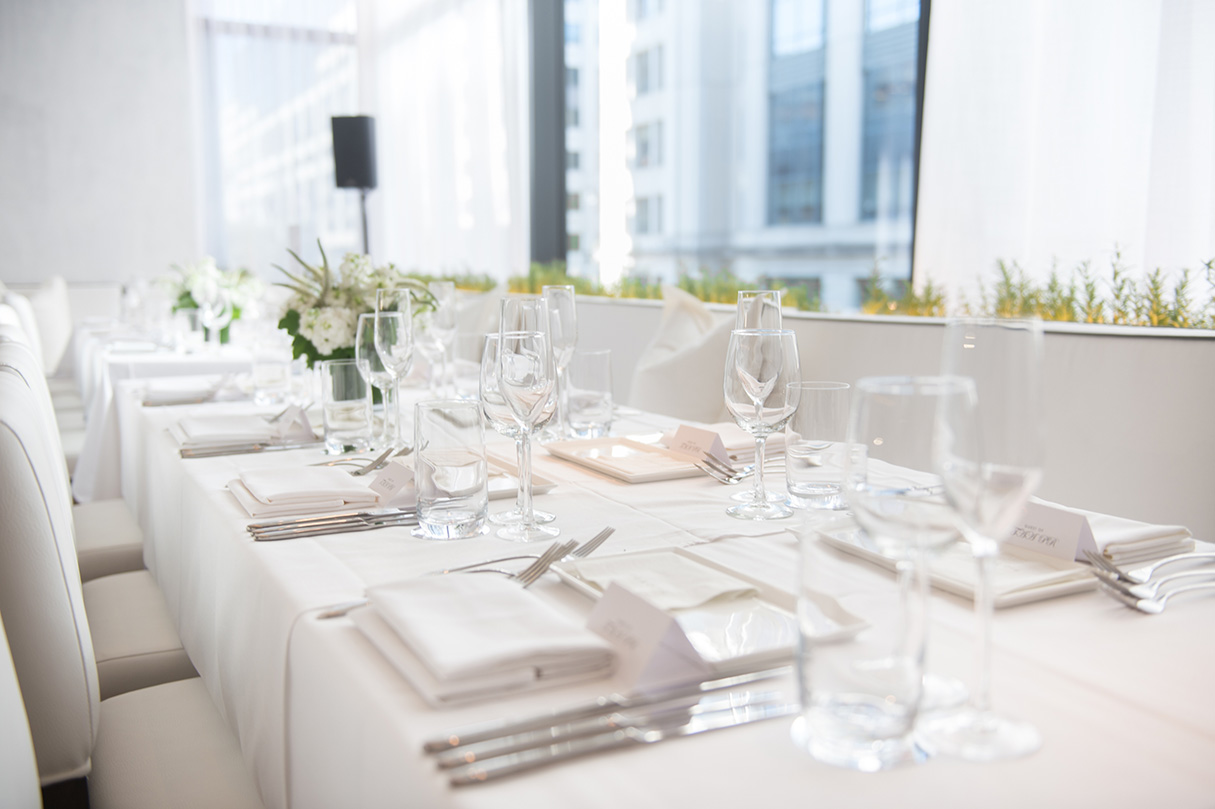 The restaurant created a beautiful tablescape for a private dinner.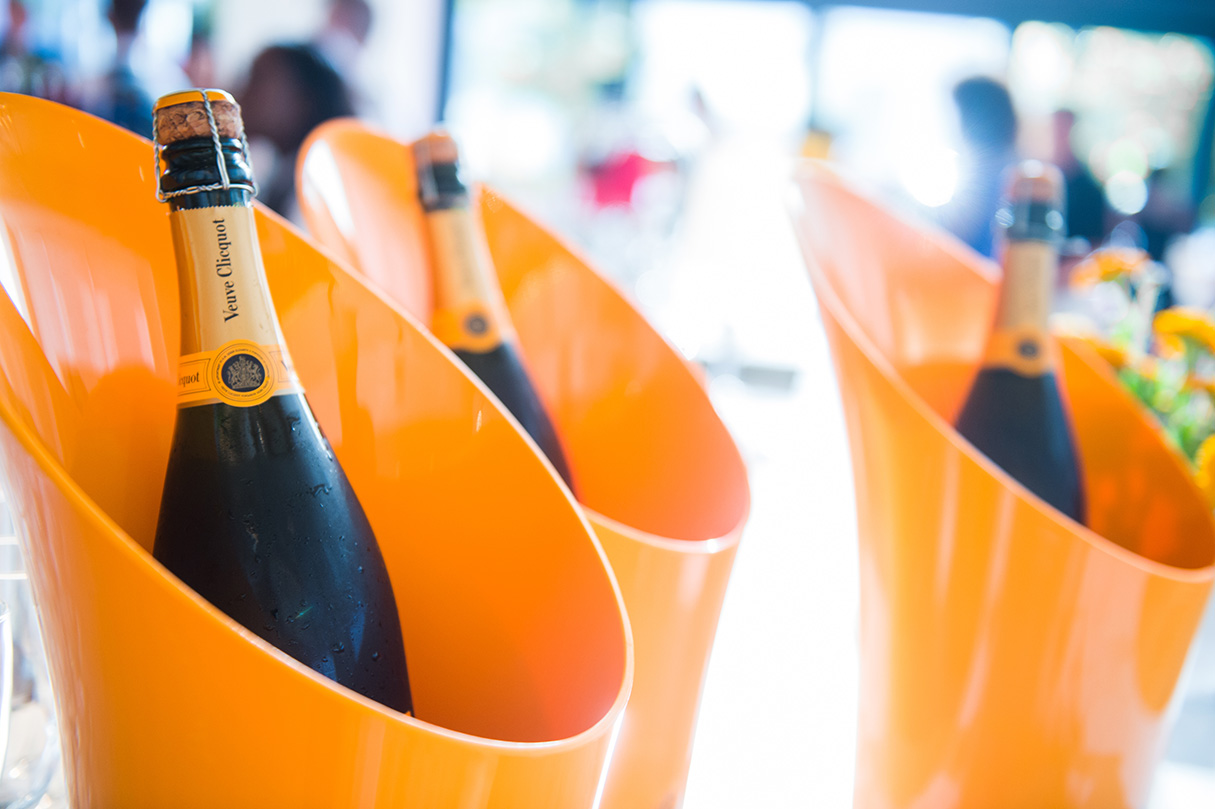 Party-goers enjoyed champagne from sponsor Veuve Clicquot.
Models sported clothes from Neiman Marcus.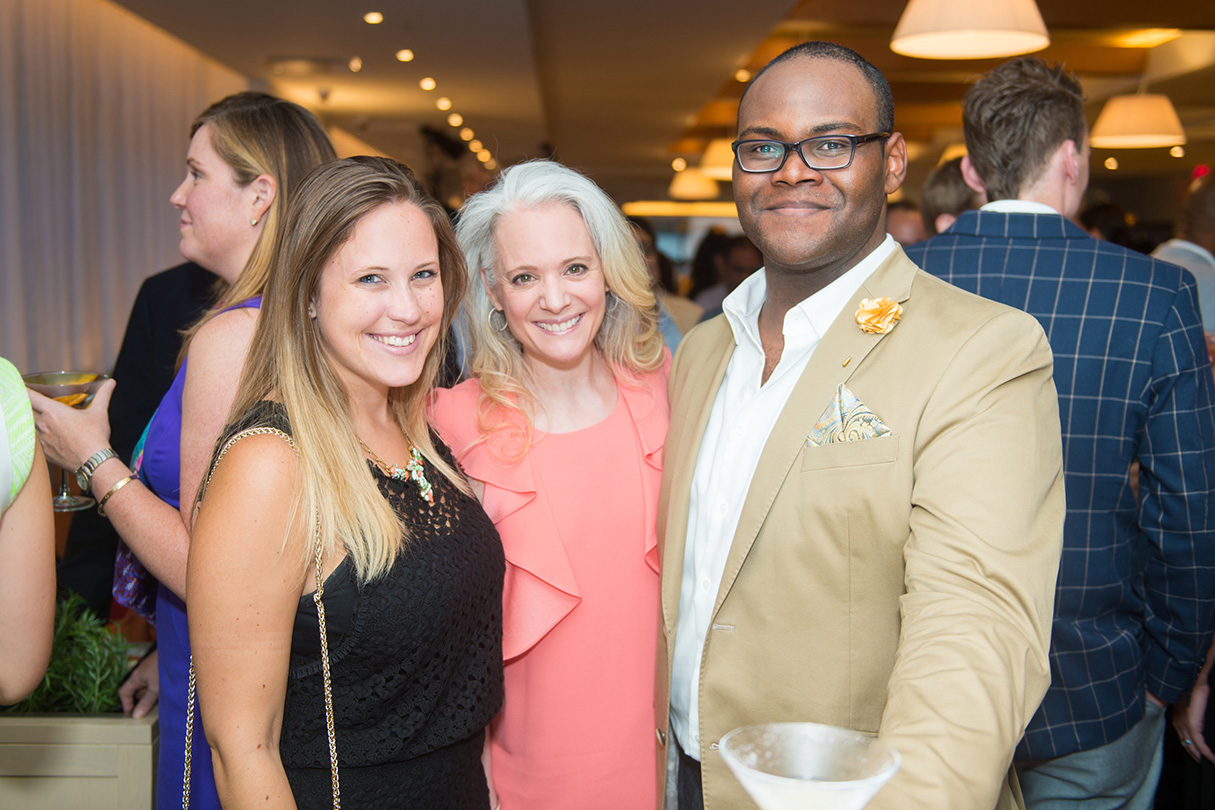 Meg Plamondon, Kristine Serne, and Levi Richard.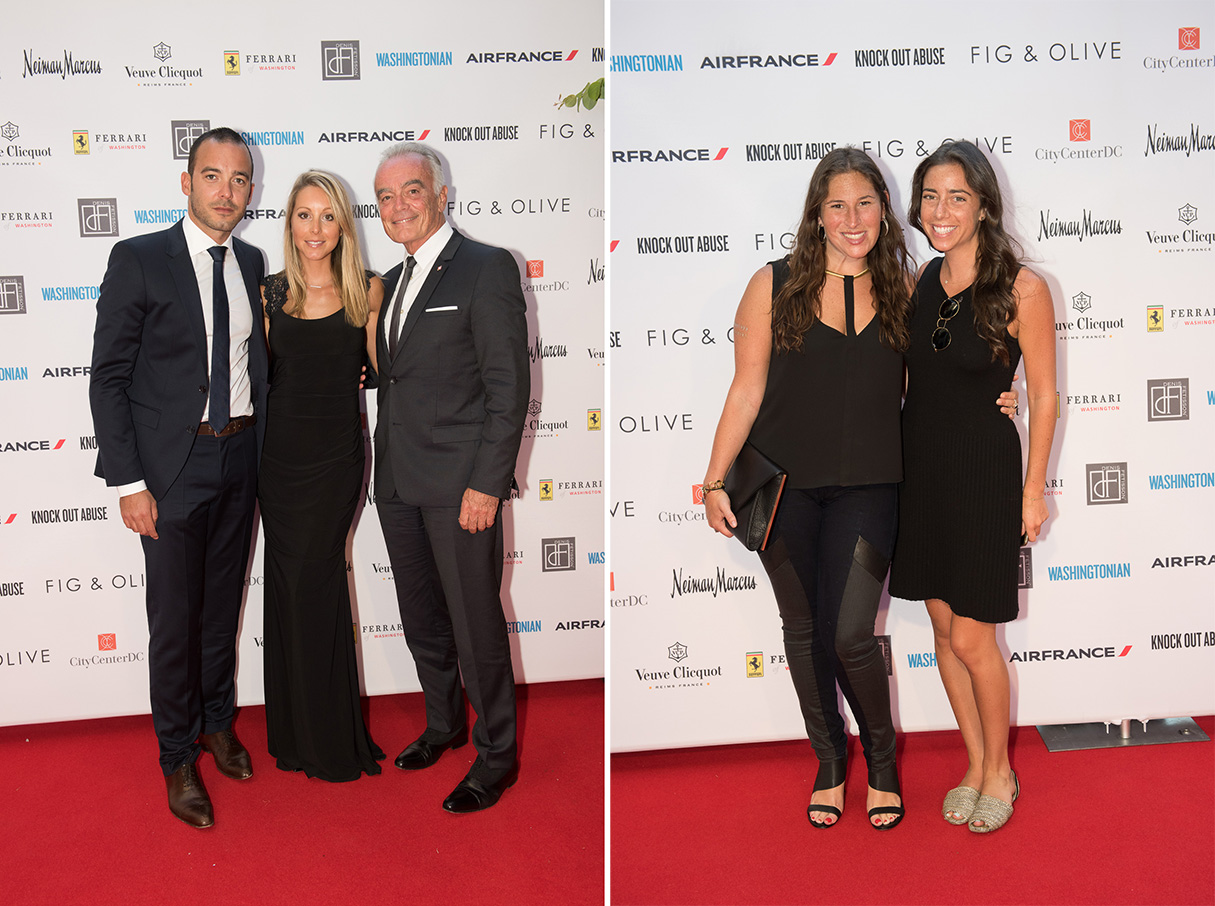 Left, Fig & Olive President Greg Galy with wife and the Mayor of Mougin, Richard Galy. Right, Samantha Newman and Jennie Snyder.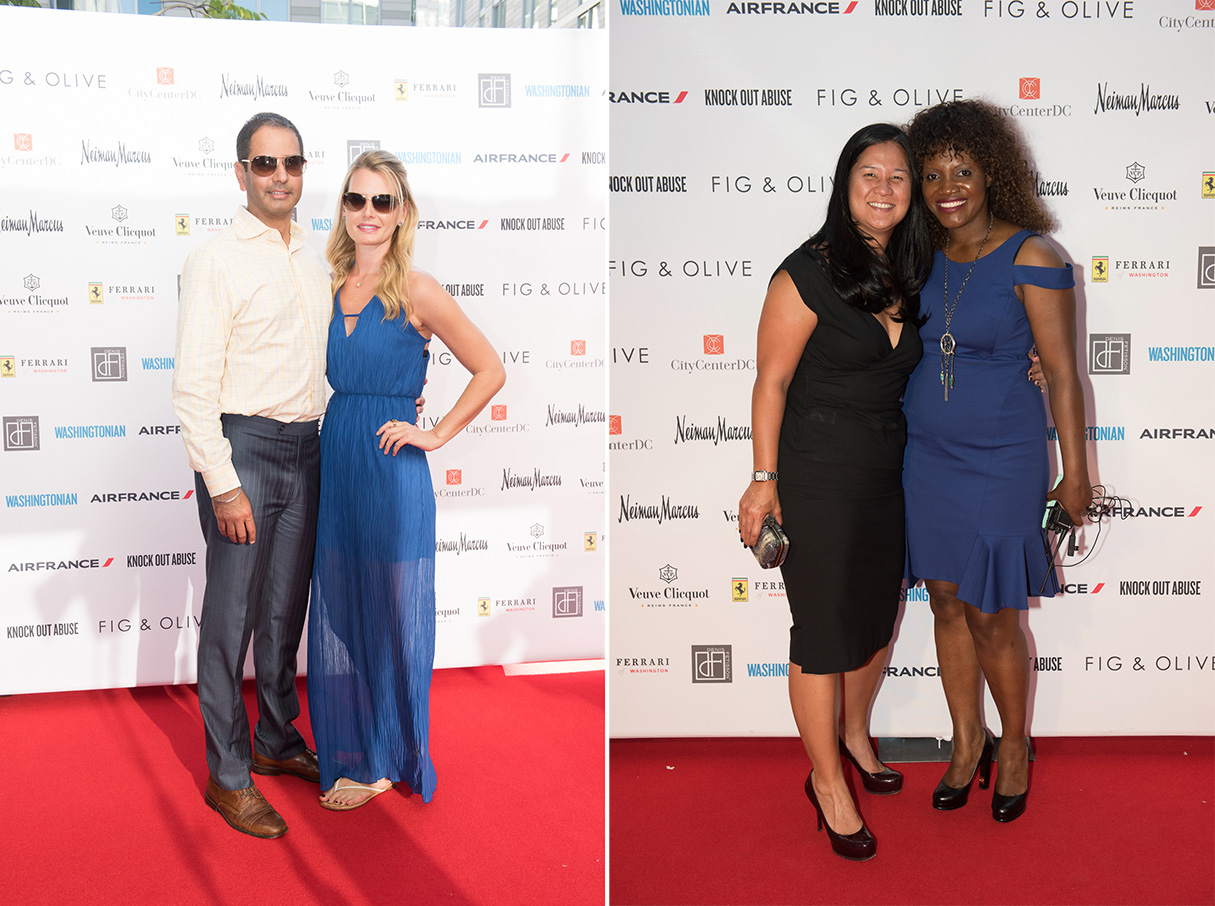 Left, Navin Singh and Stephanie Kauffman. Right, Trish Yan and Aba Kwawu.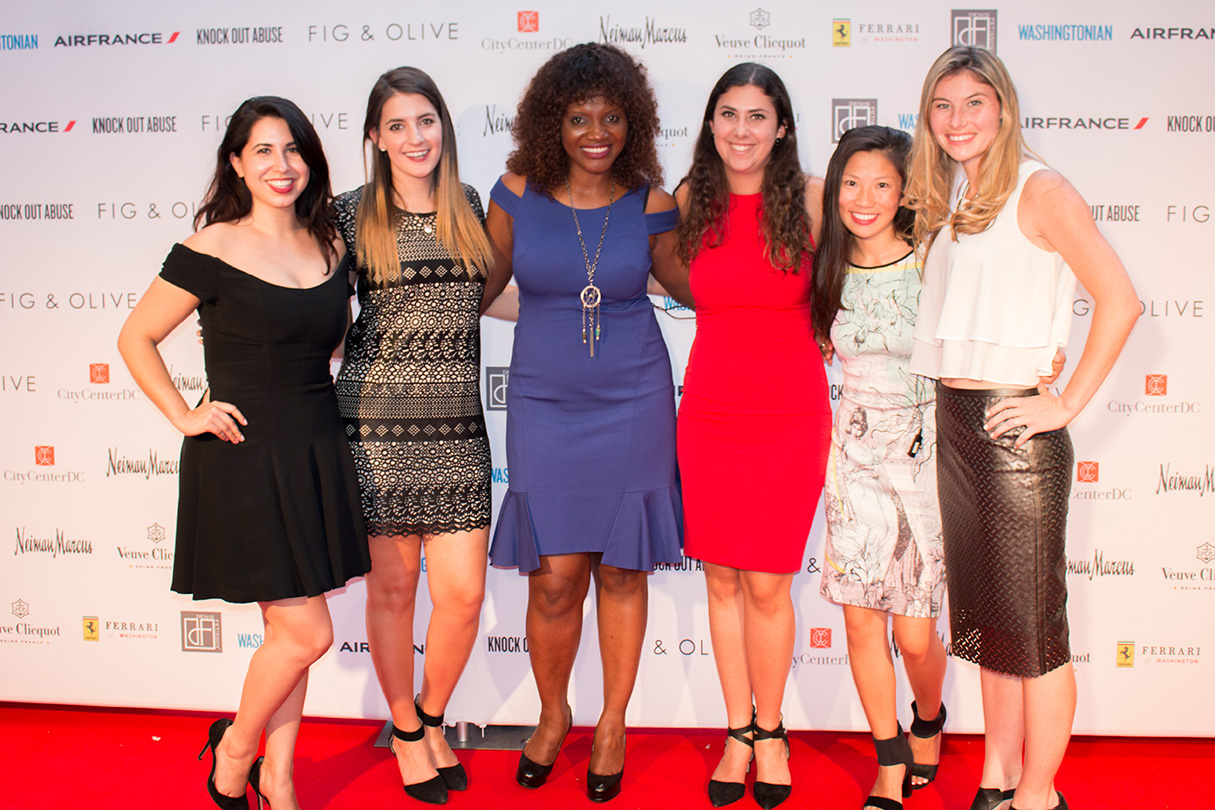 Ashley Arias, Isobel Kuchinsky, Aba Kwawu, Mia DeSimone, Rebecca Chin, Nicole Schade.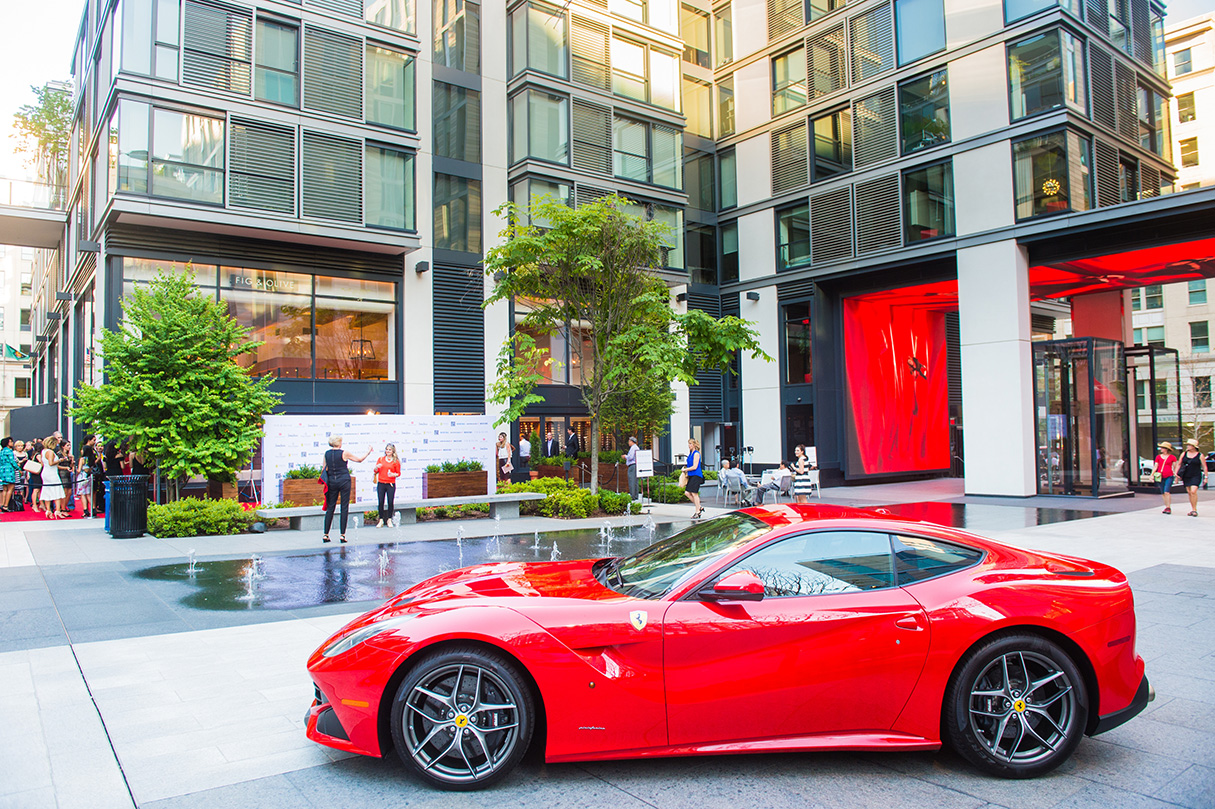 Attendees admired the beautiful red Ferrari displayed outside the restaurant.